It seems like I have spent a whole lot of my life at my computer this week.  I have attended Zoom meetings, watched streamed lectures, updated websites, fiddled around with spreadsheets and attended webinars.
One of the lectures was at lunchtime, so I had a "working" lunch – something I have not done for many years!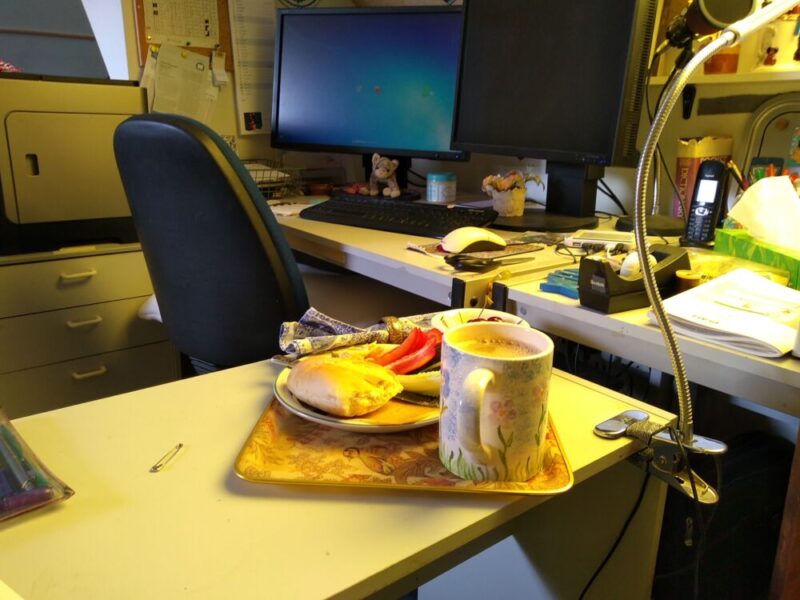 I enjoy playing with technology, but I have started deliberately seeking out things I can do away from my computer – elsewhere in the house, or in my potting shed…
Meanwhile, there are more and more flowers on the plants from Rhey!