This weekend, there were two different Guiding events on-line; SammyLand2020, an on-line festival organised by Chislehurst Division, and the GLK Picnic at Home, organised by the County.
To begin the festival, I made a flower crown.  It was too small for me, so I put it on Jingle Bear.  He also then had to have a wristband!  And I thought he should wear a necker for good measure.
One of the activities was making a "peg portrait".  So here is his: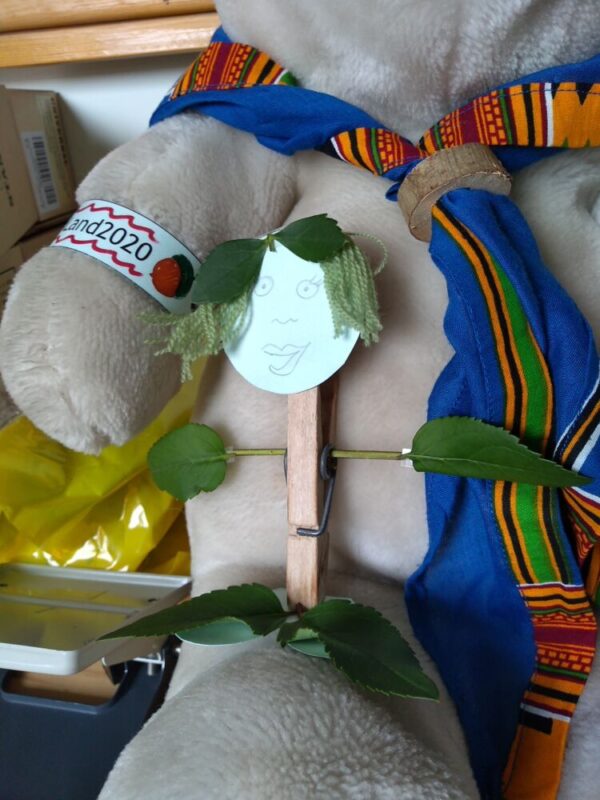 There were various other videos to watch and join in with over the weekend, and on Sunday Phil's mother came round for afternoon tea as our picnic, and I continued the creative theme of the weekend by making scones and jam.