We had a prebooked visit to Waddesdon Manor today. The car park is a long way from the house, and they don't allow dogs on the shuttle bus, so it was a long trek to get there in the wind: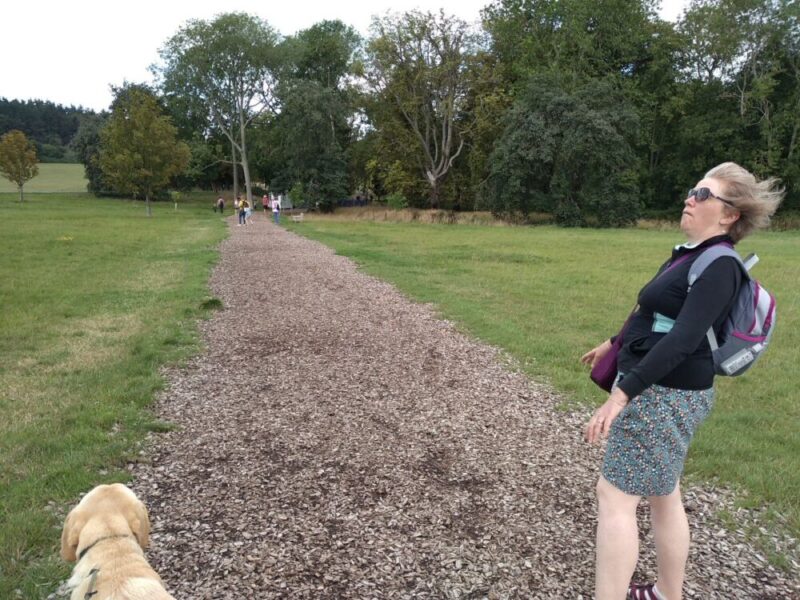 Eventually, the house came into view through the trees:

Most of the house surroundings are more "park like" than formal gardens, but there was a pretty aviary:

This is the front of the house (closed, of course!):

The formal gardens in front of the house were not dog friendly:

But Rocco was very patient (particularly as he'd been on the lead since we arrived):

We then explored a path in the woods, where he did get a chance to let off steam. Not sure of the sculpture though!

Down the hill was The Stables, a pretty building converted to a cafe:

We then followed another "Woodland Walk", with odd sculptures on the way:

Neither of us was convinced that this was a reindeer…
Following a spot of lunch, it was the long trek back to the car and home. An interesting day, and we must return when everything is open.