We finally managed to find a free day with reasonable weather, so, with our masks on, we took the train to Hastings. With an almost empty train, there was less of a problem keeping Rocco out of the way than last year. An uneventful journey brought us to St Leonards Warrior Square station, one stop before Hastings itself, but a shorter (and nicer) walk to  the sea.
There is a nearby park where Rocco could have a run around: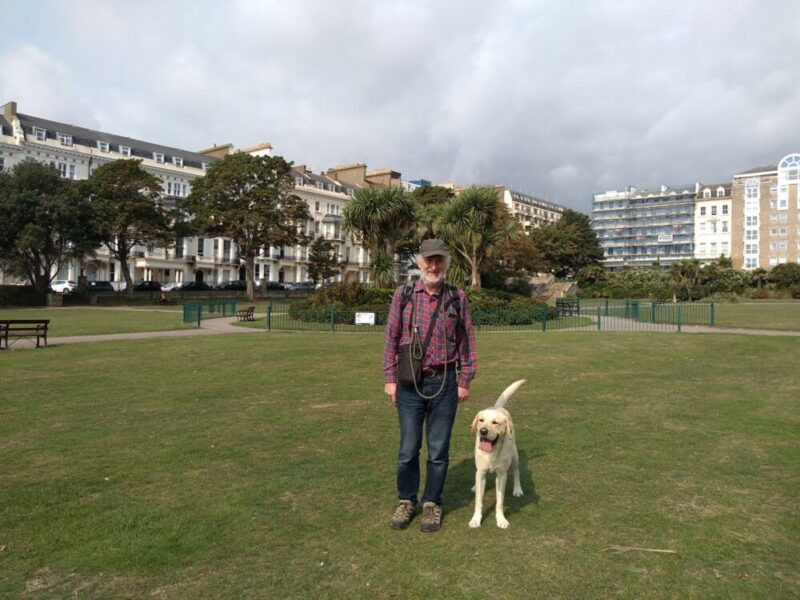 Then it was back on the lead while we walked along the seafront to the pier:

The clouds looked a bit dark, but it stayed dry with very little wind.

We then wandered into the old town searching for a dog friendly pub with good beer. Finally, we found the The Anchor and Pumphouse, a really nice pub. We were only going to stop for a beer, but liked the place so much, we had lunch (Homemade Fishermans Pie) there as well. Rocco was well behaved, and attracted a lot of attention from the female bar staff!

After lunch, we climbed up East Hill to give Rocco a run around off the lead.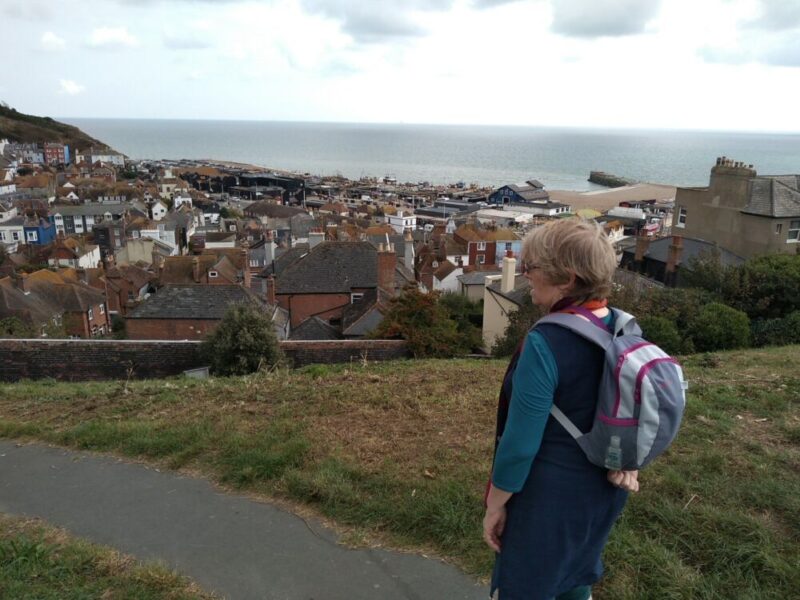 Once I found him a stick, he was happy!

Then it was back down to sea level, and a walk back to the station along the seafront:

Unfortunately, the trains were in chaos following some earlier engineering work, so we had a bit of a wait at the station:

But eventually got home OK. Another nice day out!