Well, I haven't made wine, but… I picked most of the grapes I could reach from the kitchen step stool.  Loads still left on the vine.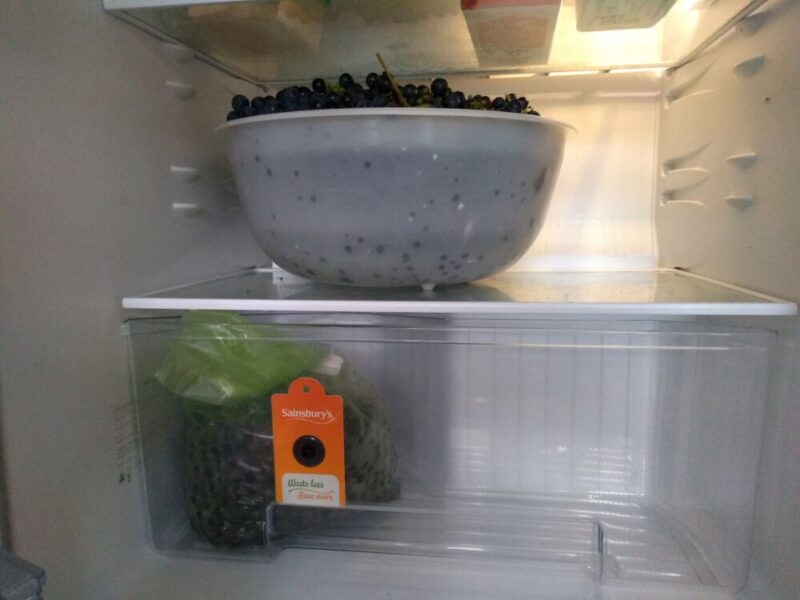 So, after about an hour taking the grapes off the stalks (you can't just squash them if you plan to make jelly), I had to go and do some other stuff, so the grapes took over the fridge.
A couple of days later, I continued… The bowl on the left is the one that started out full of grapes.  And, may I say, spiders and earwigs!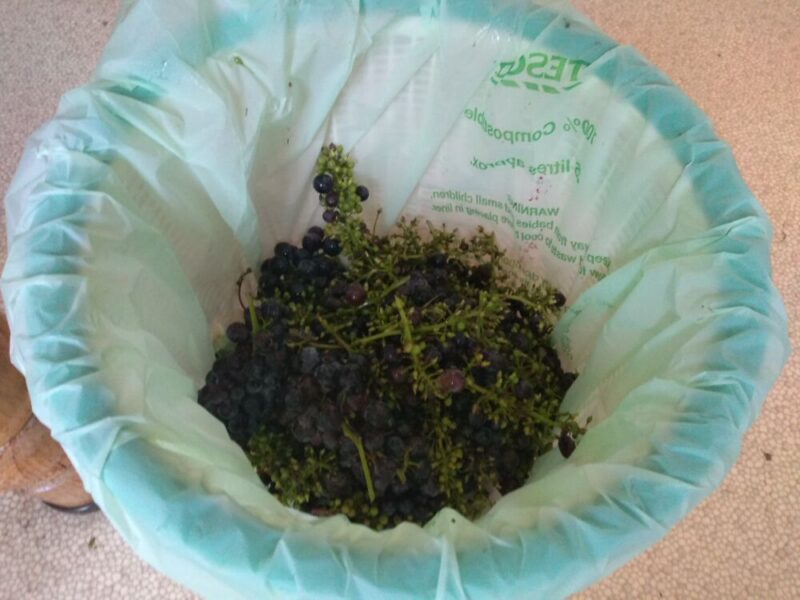 So there was lots of rubbish, but a big pot of grapes, to which I added apple and lemon for a better set.  Well, any set, to be honest.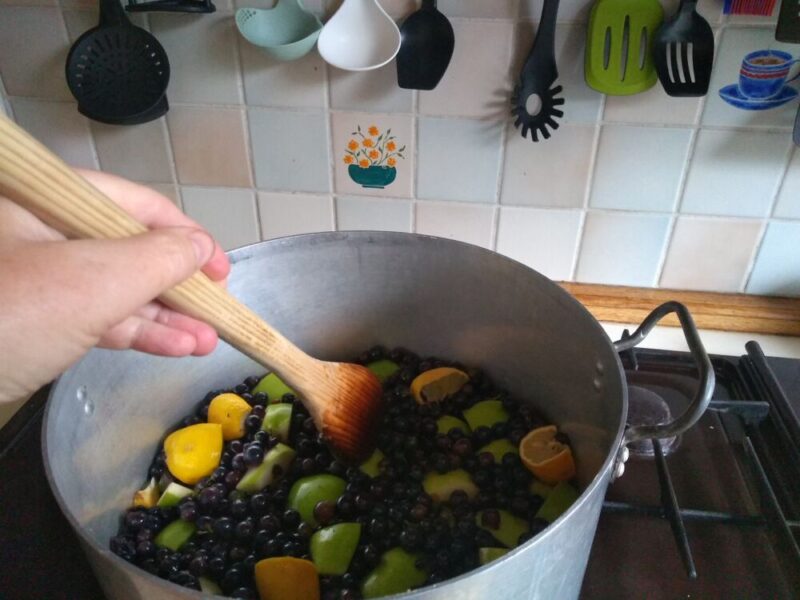 That evening, the cooked mixture was left to drip.
My jelly bag was too small, so that's part of Phil's old brewing kit.
After cooking again with an equivalent amount of sugar: many pots of grape jelly.  That should last until the next harvest!
Oh, and there are still a few in the fridge for me to eat.