Very heavy rain overnight, though it had eased a bit by the time I took Rocco for his morning walk. We went to a rather muddy Petts Wood & Hawkwood – one of his favourite walks as there is a lot of mud, water and sticks!
Kyd Brook was seriously in spate following the overnight rain – I've not seen that much water in it for a fair while:

Rocco leapt in as usual, but really struggled to swim against the current, and only just got out again. At which point he ran over the bridge and got in that side. Again, he was swept down the brook and this time, he really did have a hard time getting out. Luckily after that, he treated the brook with a bit more caution!
This bit further down is normally about 6″ deep with a little "beach" to the side: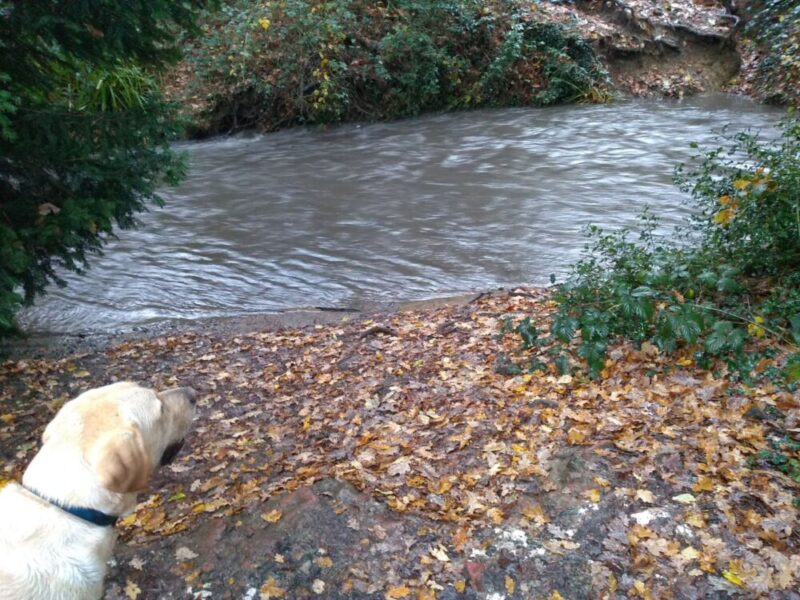 Further on, Pondwood Pond was a bit calmer, and he had a swim there instead: