Time for my second vaccination, so it's back on the train (now 2 fast trains per hour, which is an improvement from February) and again I went to Charing Cross as it's a much nicer walk to St Thomas.
I was going to use the eastern Golden Jubilee Bridge this time, but it was closed for maintenance. The western bridge does have more interesting views though!
The Eye was still stationary, and looks enormous from its base:

After my jab, I followed the river eastwards, past the South Bank and on to Bankside with St Pauls and Blackfriars coming into view: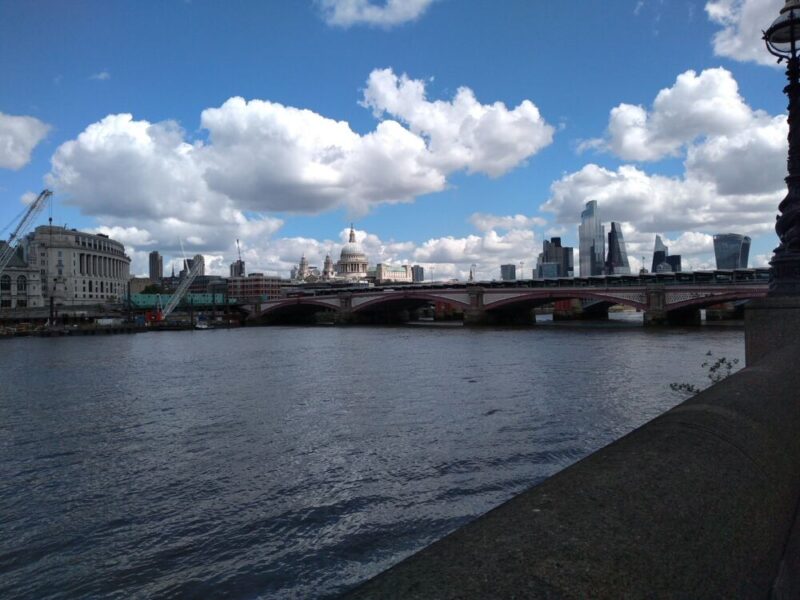 Further on is Southwark Bridge and Cannon Street station: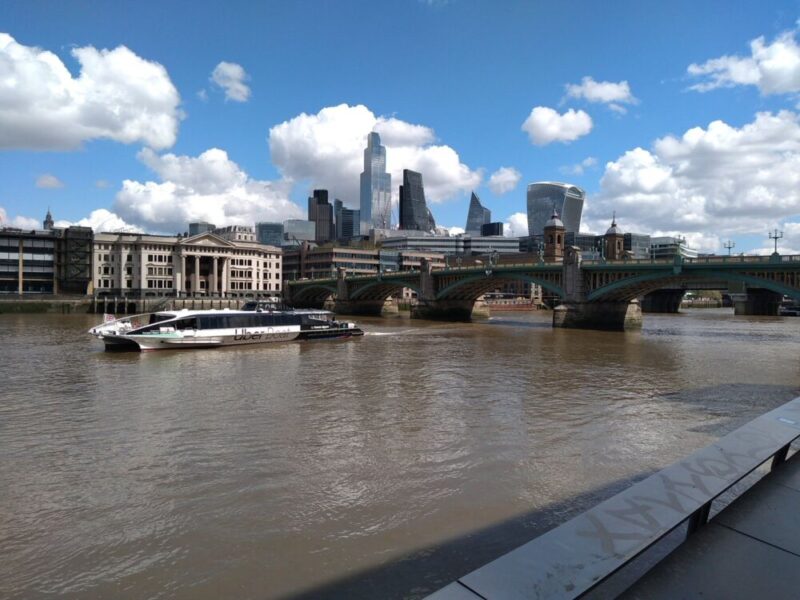 From there on, the route to London Bridge station heads away from the river and past Southwark Cathedral: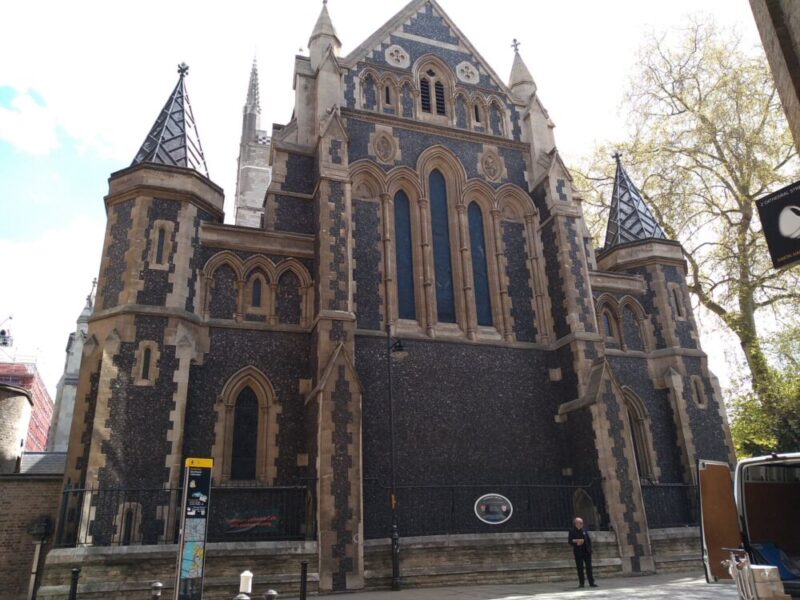 No photos of London Bridge station this time as I arrived just as a fast train home was due.