Last night, we moored right next to some interesting woodland with a signpost to a circular walk. So it was the obvious choice for Rocco's morning walk.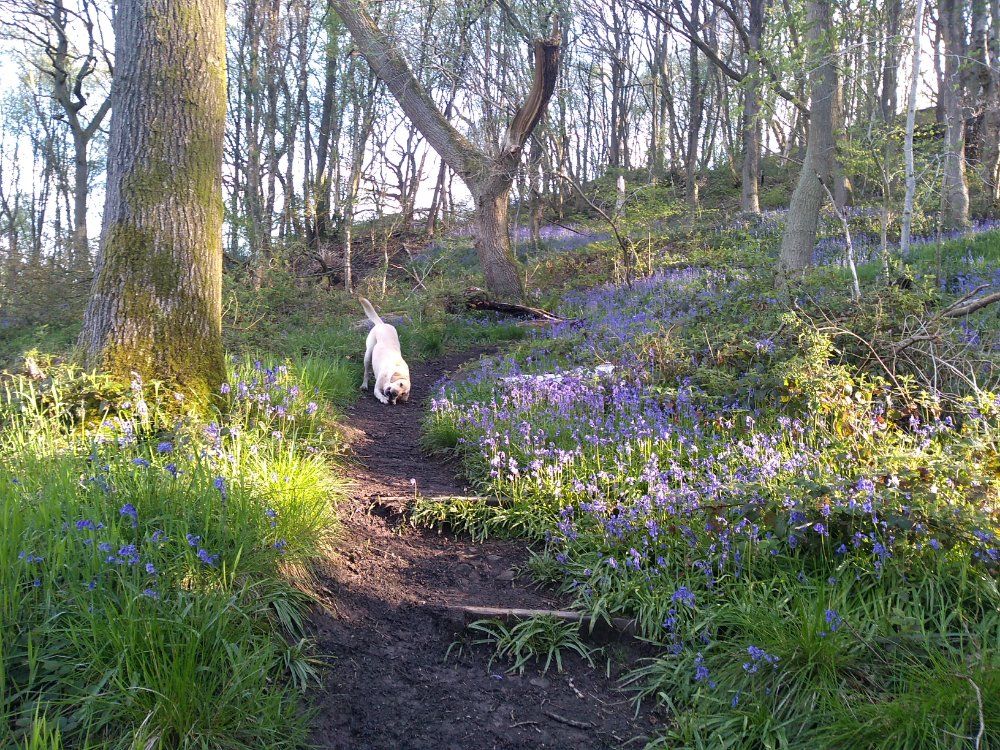 Lots of bluebells, wild garlic and sticks!
We then carried on to the end of the Caldon Canal – unfortunately the boat is too large to fit through a short tunnel near the end.
Then it was heading back up the canal, stopping in Cheddleton just as the heavens opened.
Duncan and I walked into the village to top up the beer supply, then we moved on to Hazlehurst Locks, where the Leek Branch diverges.
8.5 miles and 10 locks today.