We're up in Birmingham visiting Gemma, and braved the showers on a walk to Bournville.
The first path followed the Rea Valley towards Kings Norton:
We then joined the canal network at the junction of the Birmingham and Worcester canal with the canal to Stratford.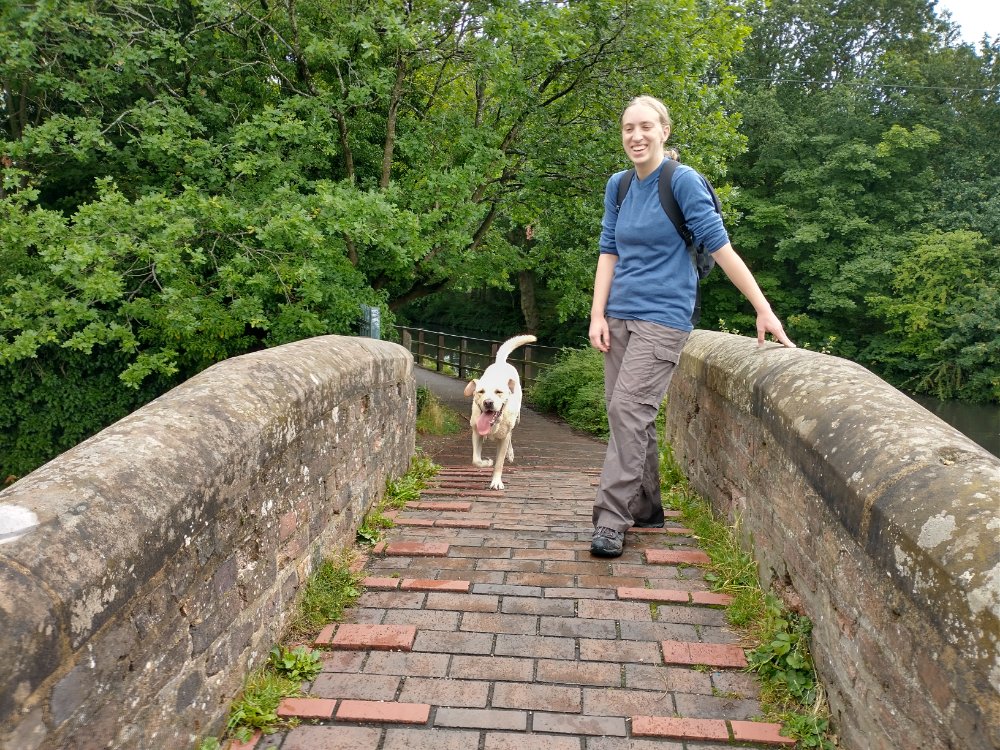 And followed the towpath towards Bournville. Unfortunately Rocco wasn't paying attention as a cyclist went past and ended up in the canal. Yet again… Gemma was able to pull him out, but we did have a very wet dog for the rest of the day.
Bournville station is right next to the canal, and has a very decorative entrance: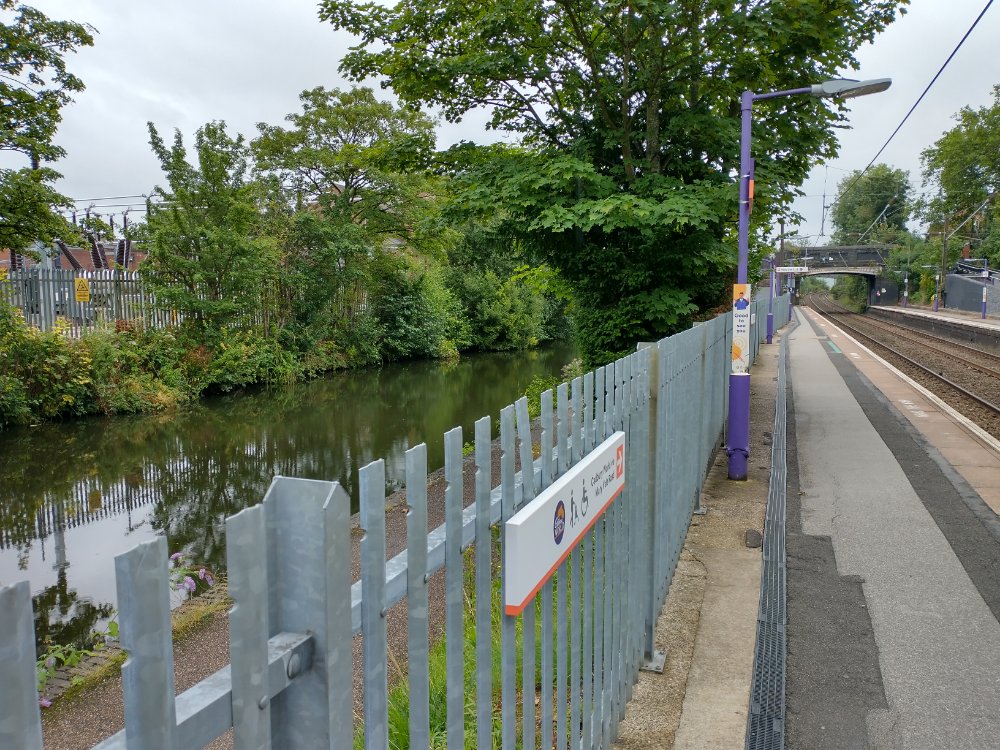 We then walked past the Cadbury chocolate factory to Bournville village:
Then stopped for a coffee and Roast Pork rolls from the baker:
Rocco made sure nothing was wasted:
Then back to the station to catch a local train to Northfield:
Notice that a lot of the station is painted Cadbury purple.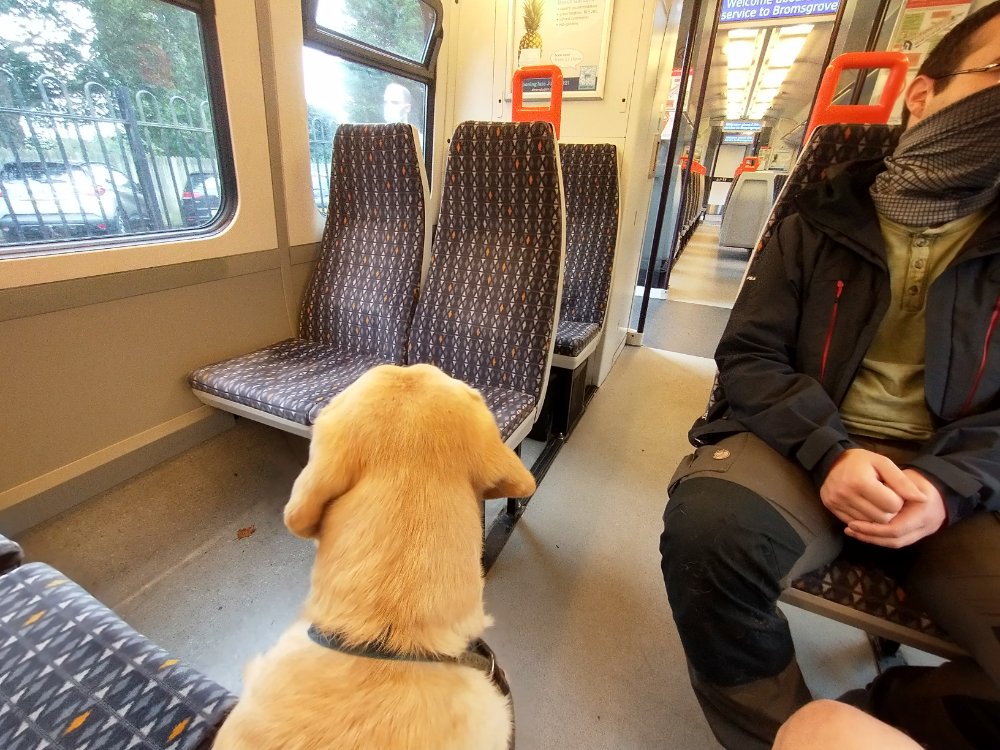 By then, the heavier rain had caught up with us, so it was a quick walk along the Rea Valley back home.
A nice day out, 6 miles of walking.