Gemma's Morris side, Blackadder, were dancing out at Upton on Severn today.
The sun shone and there were many other sides…
… as well as a plethora of interesting stalls selling food and clothing.
The day was rounded off with a mass dance – several sides all dancing together to The British Grenadiers.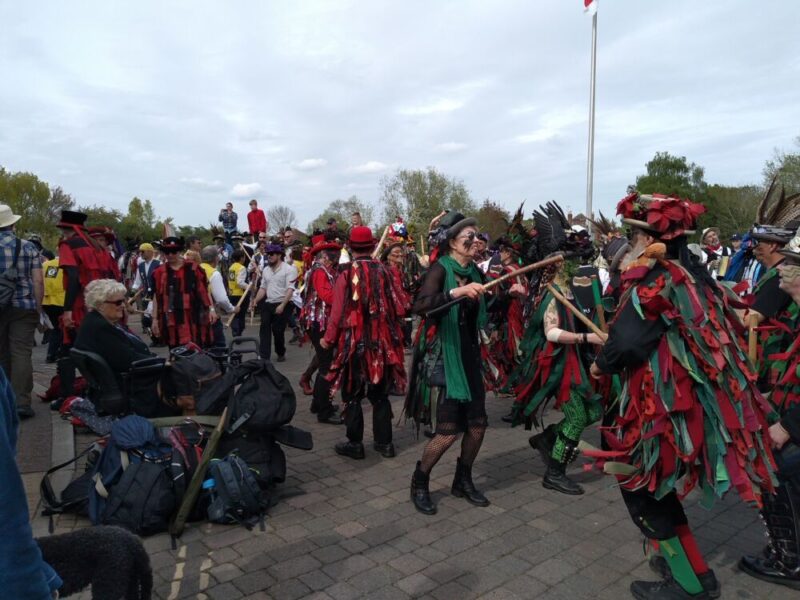 There was also a barn dance under the bridge, but I was joining in, so I didn't get any photos!