A damp start this morning, but again, it eventually dried out apart from the odd sprinkle.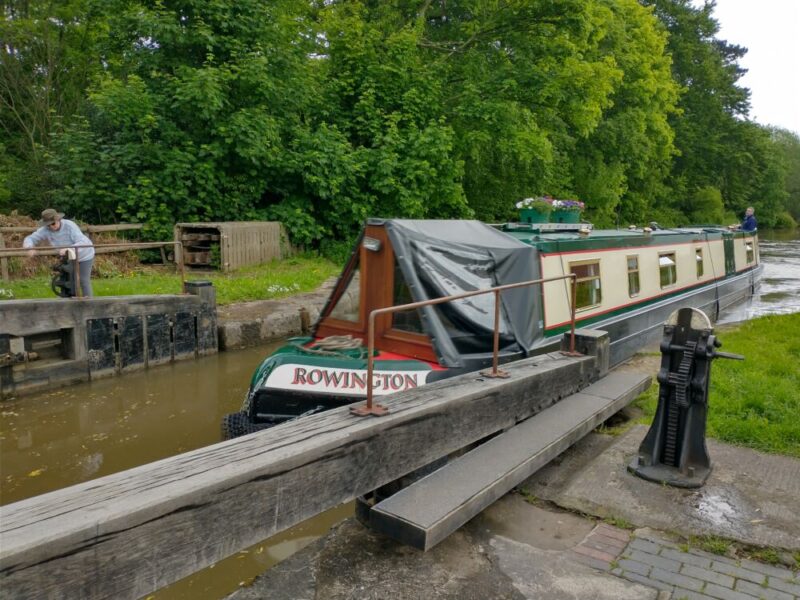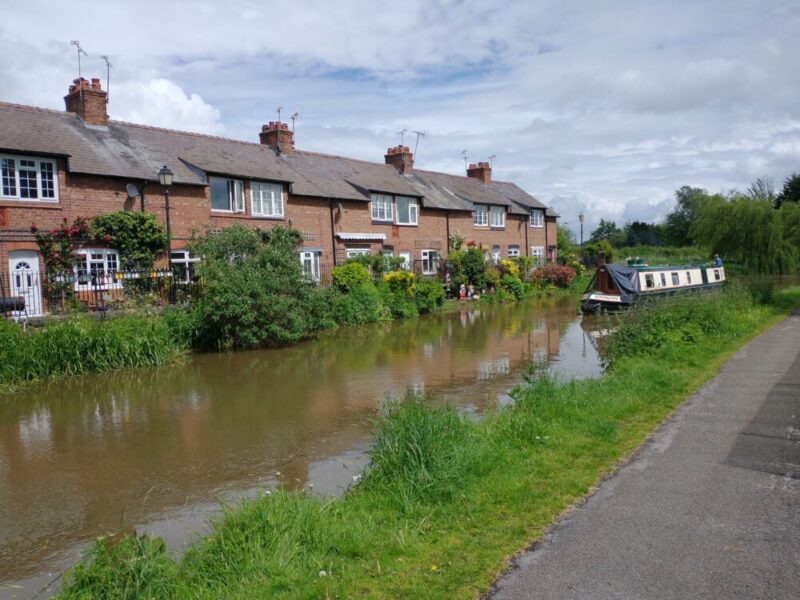 We're moored in Chester, quiet but close to the centre:
We had a wander around Chester this afternoon, a nice city!

We walked along part of the city walls (dogs allowed, unlike in York) and looked at the River Dee.
Then back to a canalside pub for a beer!
10 miles along the canal today, and 5 locks.