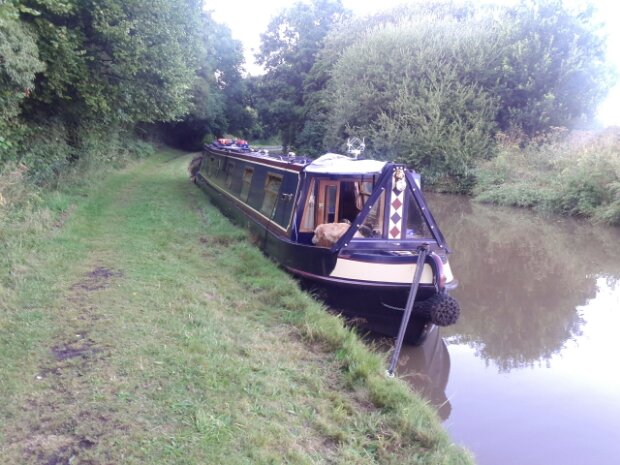 Whitchurch was a much needed shopping trip, but it started to rain on the way back to the boat.
As the mooring there was too noisy, we plodded through the rain to a quiet spot a mile further on. The only company here is 5 swans!
After we moored, the rain stopped and it's now a very pleasant evening.