A short walk to Nuremburg station, then we caught our first train to Cologne. A bit busy, but as we had reserved seats on the train, we didn't have to rush.
The bit though the Rhein Valley was very scenic
We had time for a beer in Cologne
And the cathedral was very impressive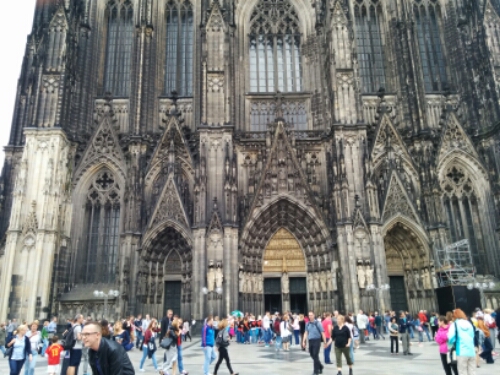 The next train was to Brussels
Time for a beer and supper, then on to the Eurostar back to London.
Overall, we've travelled about 1800 miles on over 20 different trains.