We walked through muddy woods to Wardour Castle, a ruined 14th Century castle a few miles away from the cottage.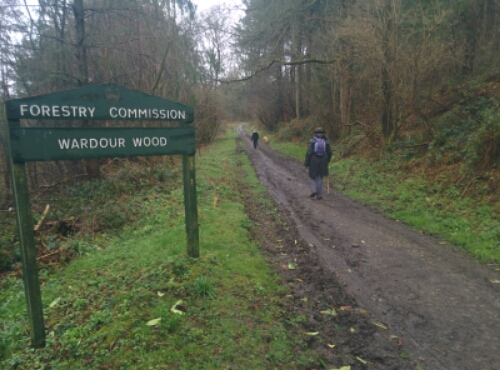 The castle and grounds were dog friendly, and reasonably interesting (though I don't think Barney was that interested).
We had our lunch in the grotto as it was a bit drier there:
We then walked home via a different route.