Today was a cultural day. We got on our coach to Caurnes Abbey, where a guide gave us an excellent tour of the Abbey and Church.
There was also a large exhibition of Comic Strip which our girls would have loved to have seen.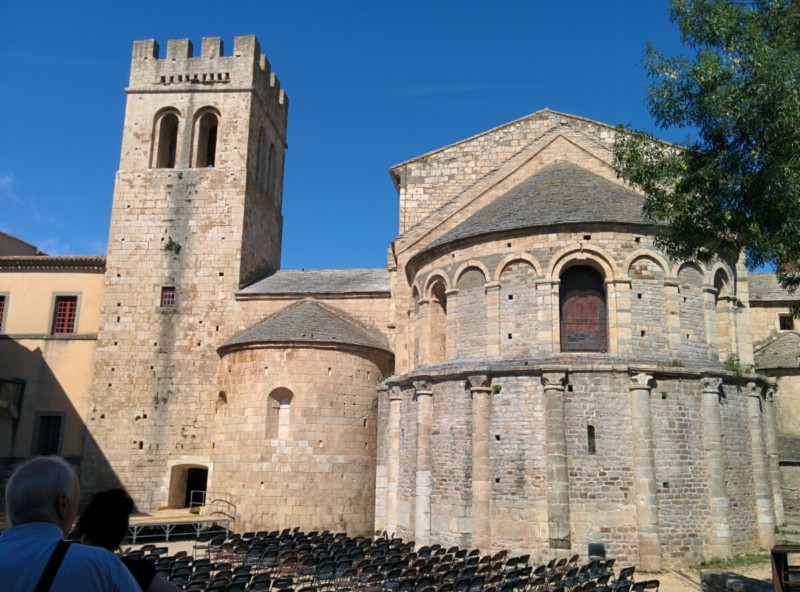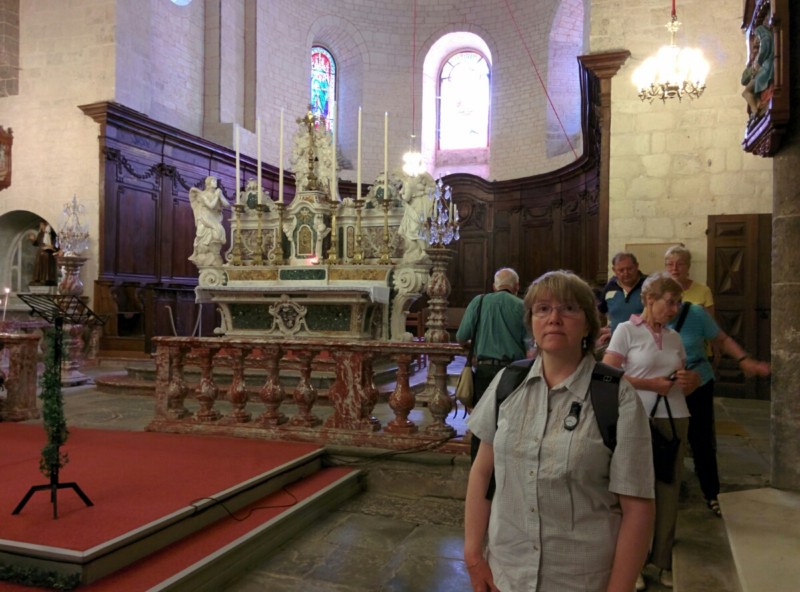 Then back on the coach to a restaurant in a tiny village where we all had a fantastic 4 course lunch with plenty of wine.
Then back on the coach yet again to a Belvedere. A short walk brought us to a good view of four ruined Chateaux.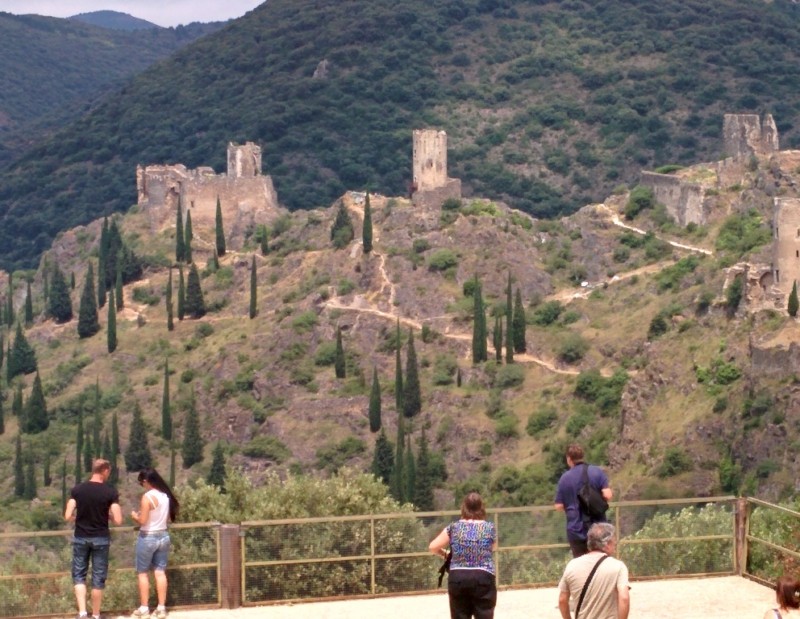 The next Chateaux was at Saissac – a steep walk down from the road.
After a welcome Ice Cream, we went back to Carcassonne on the coach, stopping briefly to take some more photos of the old city.