After a reasonable breakfast (but not as good as the ones in Germany last year), we got a coach to the old town.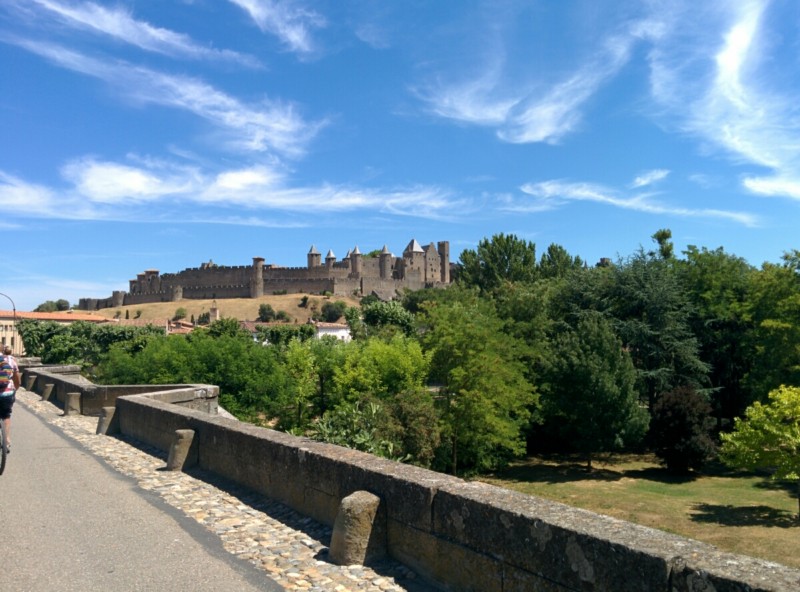 It's high up on a hill, with good views of the main town and surrounding area.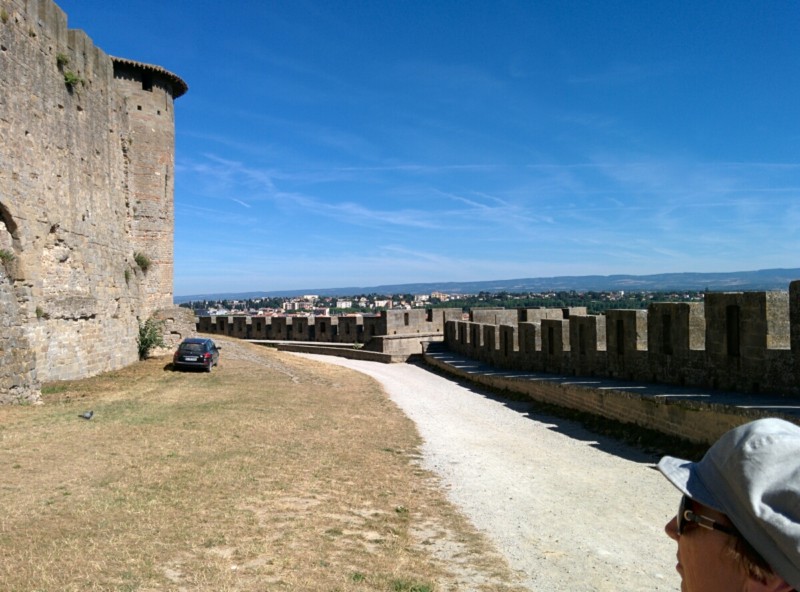 There is an almost complete outside wall, with shops, restaurants and cafes inside. Also inside is a 'fairy tale' castle and a church (of which more later).
We had a guided tour of the town in the morning, which was perhaps more information than we really needed, then found a lovely brasserie for drinks and lunch.
It was really pleasant sitting in the shade watching the world go by – made even more pleasant by the absence of traffic!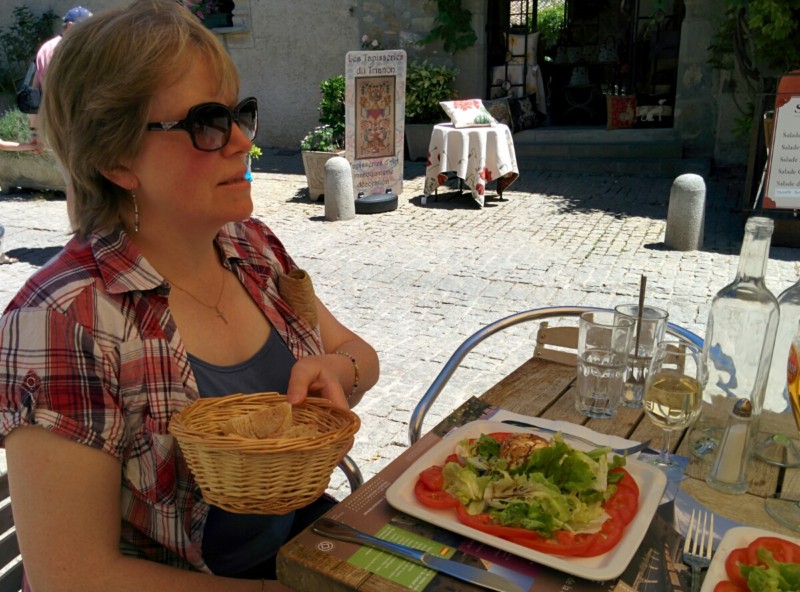 It is very hot today but there has (mostly) been a gentle breeze, which helps keep us cool.
After a lengthy lunch, we had a wander around the town, and had a look in the church.
Cool and peaceful, then a quartet started singing some unaccompanied Russian Orthodox music (sacred and folk) which was really lovely. It's amazing how much sound 4 men can make, though of course the acoustics of the church helped.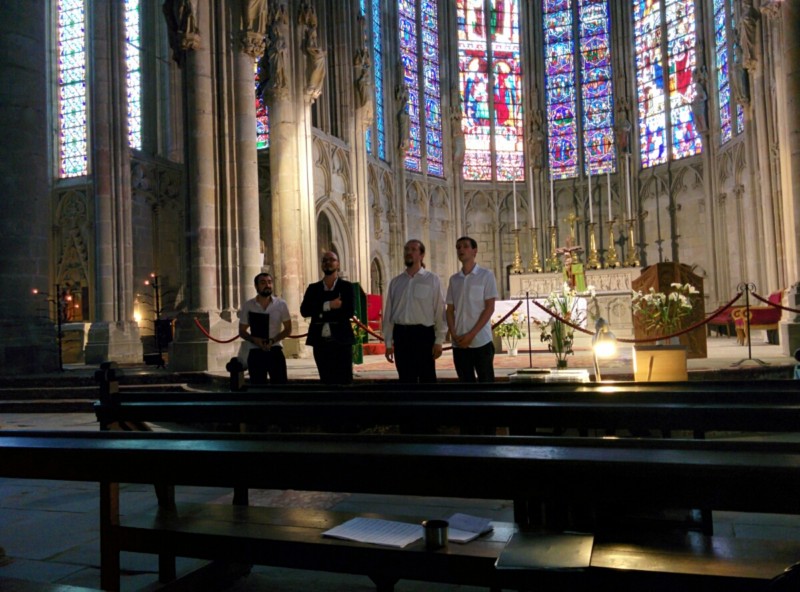 We then walked back to our hotel to cool down – really glad to have air-conditioning in our room.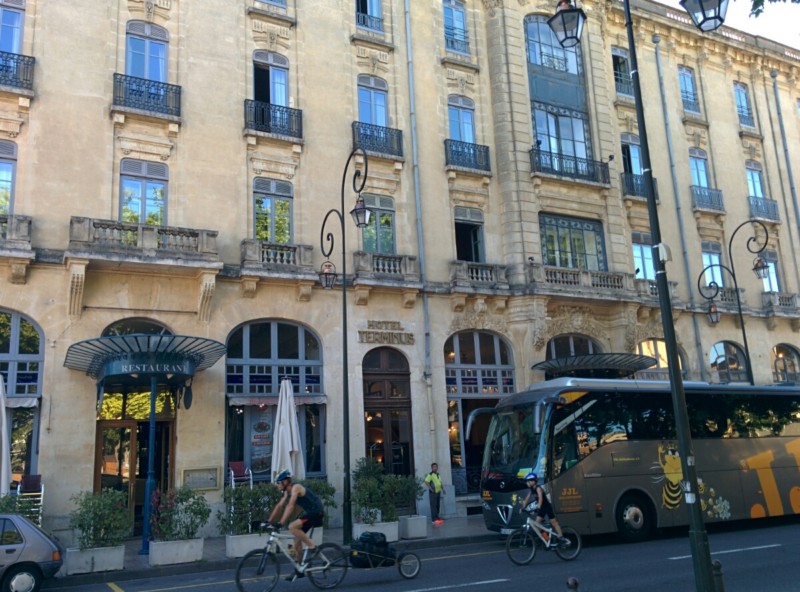 Off for a swim later.