The plan today was to catch a TGV to Toulouse, where we had a guided tour booked.
Unfortunately, the French Railway is partially on strike, and both our reserved train out and back had been cancelled, with other services running very late.
So we decided to go on a boat down the Canal du Midi instead.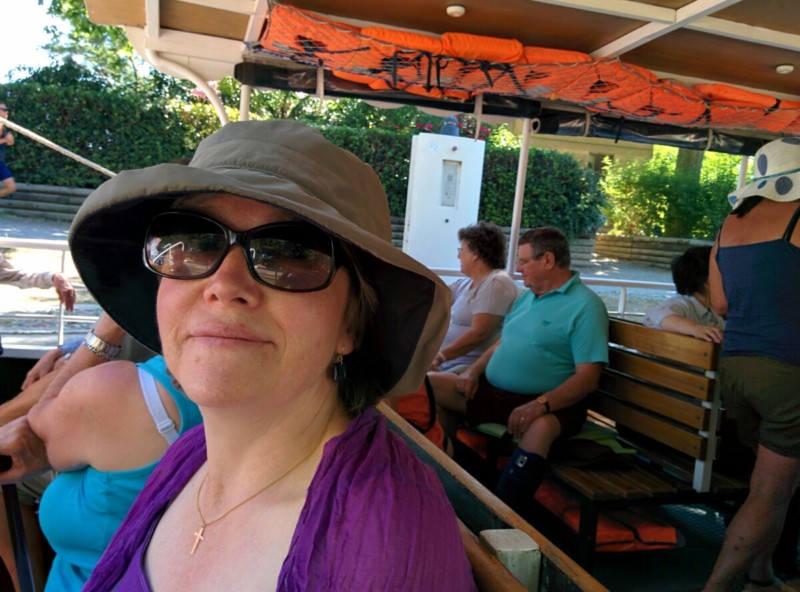 We went through a couple of locks, which made things more interesting. The lock keepers control the paddles and gates with a remote control box – quite advanced compared to the UK!