Having enjoyed the canal this morning, we decided to be really decadent and got a baguette, ham, cheese and a bottle of local wine from the supermarket.
We then had an extended lunch sitting on a park bench in the shade.
Afterwards, we wandered along the River Aude, which was lovely.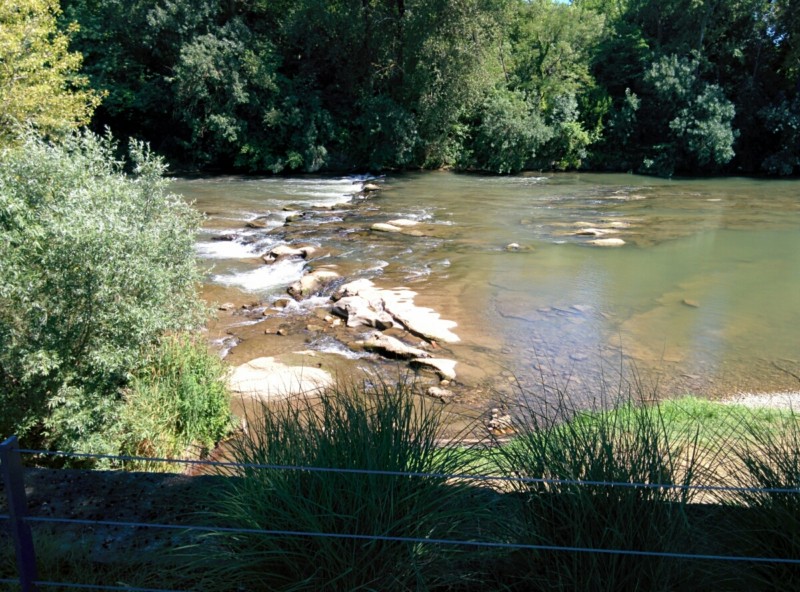 It was tempting to have a paddle, but there wasn't enough shade, so we moved on. The path took us past the old city: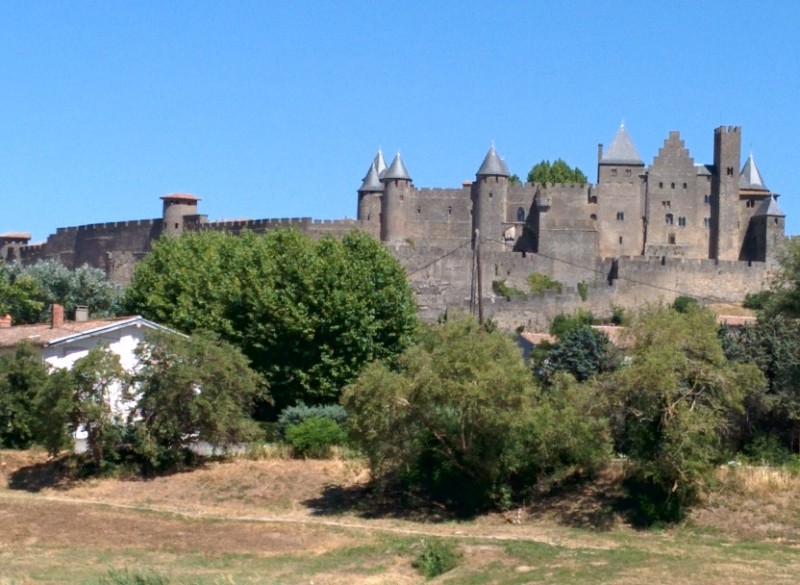 and it was soon time for another drink…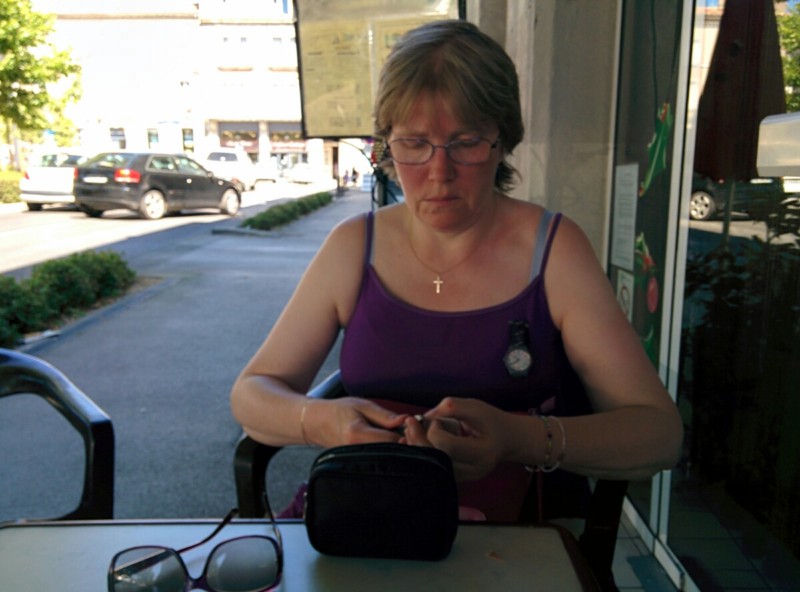 On the way back to the hotel, we passed an open church – pleasantly understated compared to some: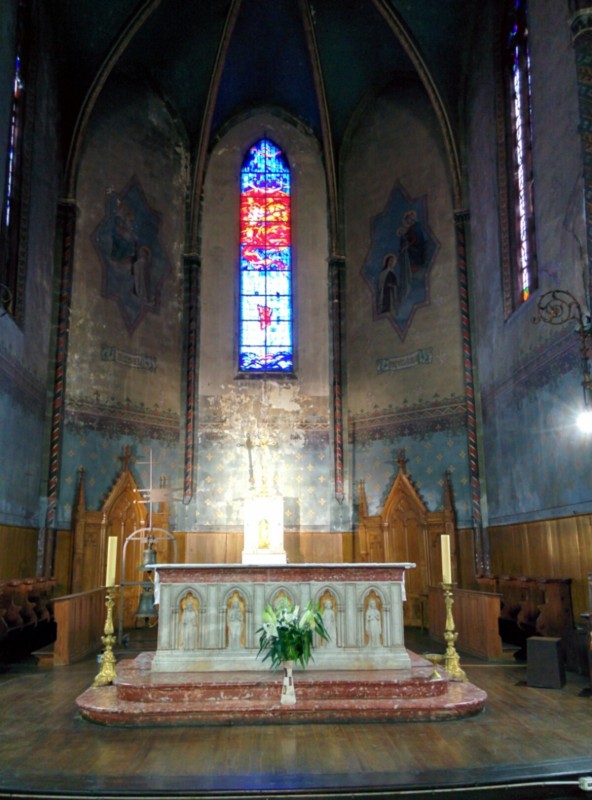 It's been really too hot today, so we're looking forward to a swim as soon as we can muster up the energy…