We had a nice relaxed start this morning, catching a regional train to Narbonne just after 10:00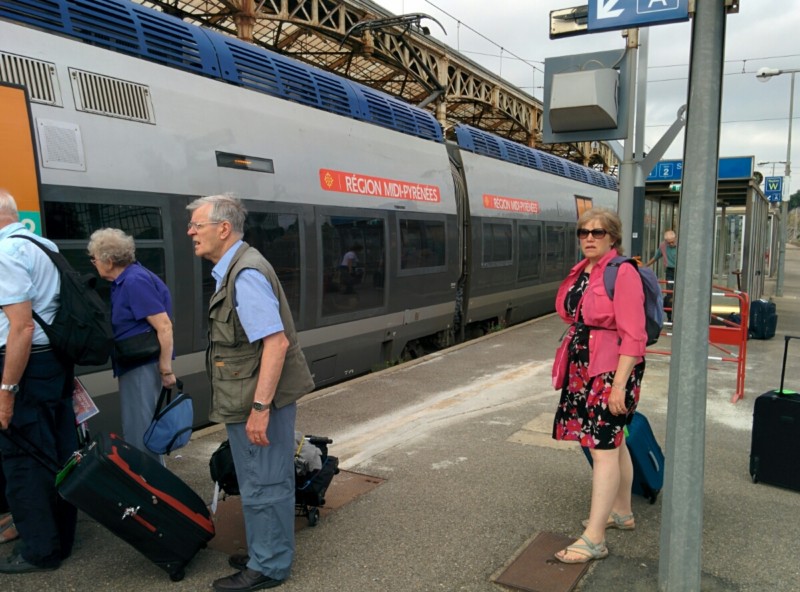 At Narbonne, we got on a double deck TGV to Paris. It's a bit of a struggle for 40 people with suitcases to get through one door in the 3 minutes 'allowed', but we made it OK.
There was a brief glimpse of the Mediterranean near Montpellier, then it was inland on the high speed line to Paris.
The newer trains have a video screen that shows the train position in the journey leg, and if the train is going fast enough, the current speed as well.
We arrived in Paris a few minutes late – it's VERY hot here (38°), but luckily the coach taking us across town is air conditioned.
After a very quick transfer to Gare Du Nord, we found the place in chaos. Information is scarce, but there seems to be an 'electrical problem' and no trains are going. So the Eurostar lounge is full, and we're stuck in 40° heat in the main part of the station being reminded every 3 minutes not to leave our luggage unattended…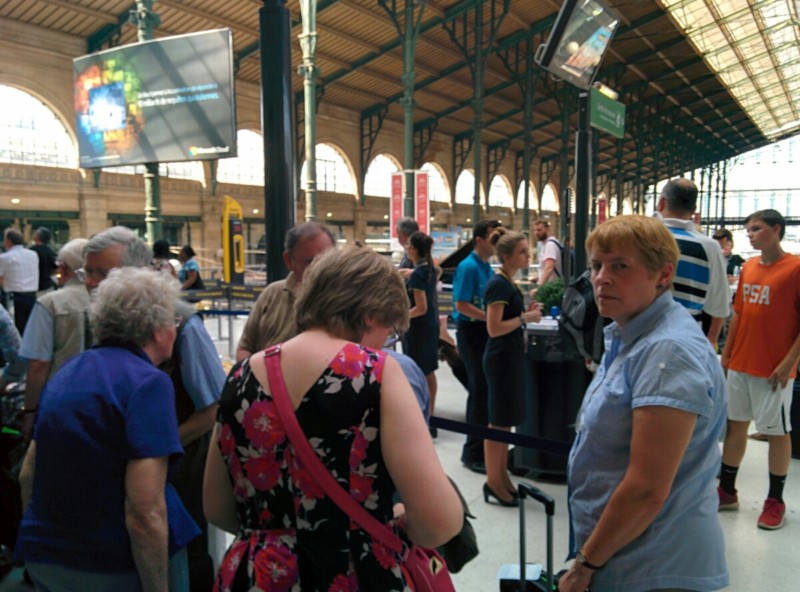 Eventually we were permitted to check in, only to find there was a 'problem with the train', so another hour standing around in the heat with no access to facilities…
After more chaos on the UK trains (both ours were delayed, so we missed the connection (which of course was NOT delayed), but eventually got home. Orpington felt as hot as Carcasonne!