Good weather was forecast today, so we decided to do (for us anyway) a long walk from the cottage.
After consultation with the cottage owners (who do a lot of walking in the area) we decided on a route including Dr Blackall's Drive, part of the Two Moors long distance path.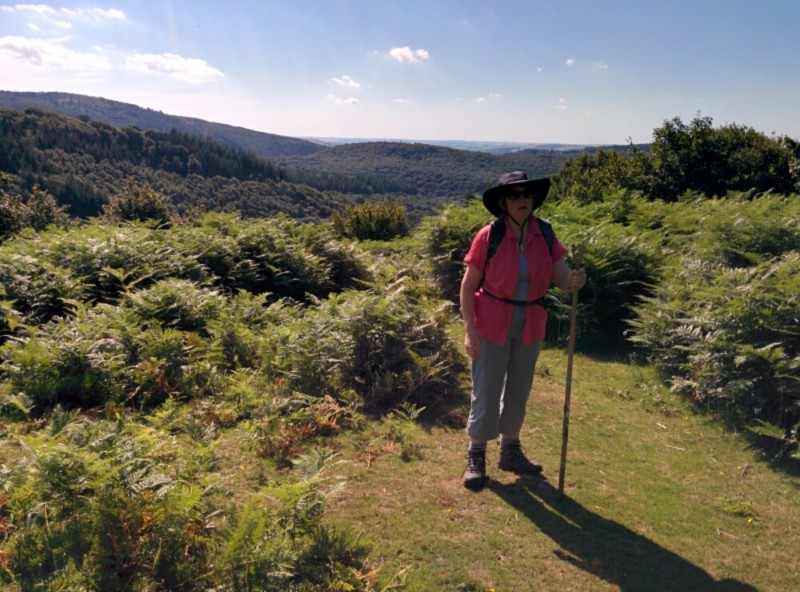 We stopped to look at Luesdon church – amazing large considering how few houses are nearby, but great views and nice inside.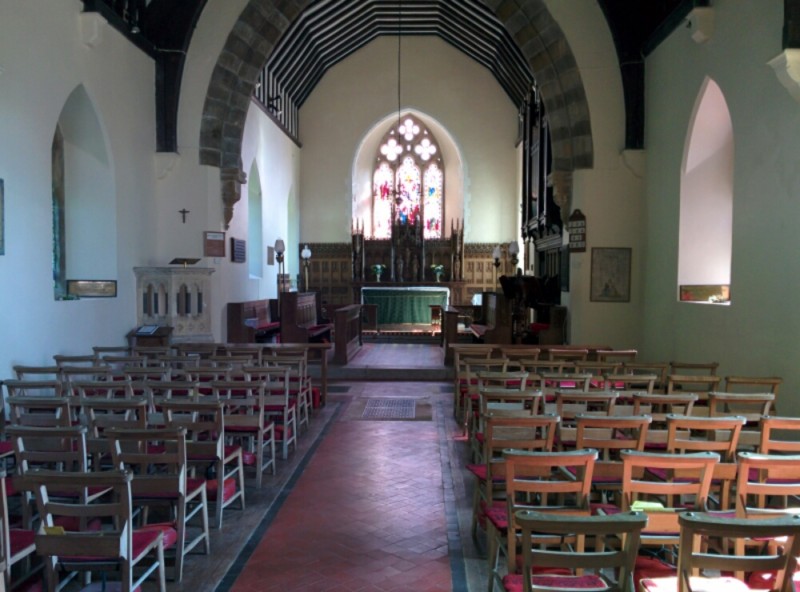 The next bit involved quite a bit of road walking, but it was a quiet road with great views, so we didn't mind too much. Barney didn't like it though as he had to be on the lead…
But before long, we were up on the moors, which are so nice in the sunshine, particularly with the yellow gorse and purple heather both in flower.
Then we got to the drive, which must have been a drovers road in the past. (Correction: This drive was made by Dr Blackhall for his carriage, see //www.legendarydartmoor.co.uk/blackalls_drive.htm)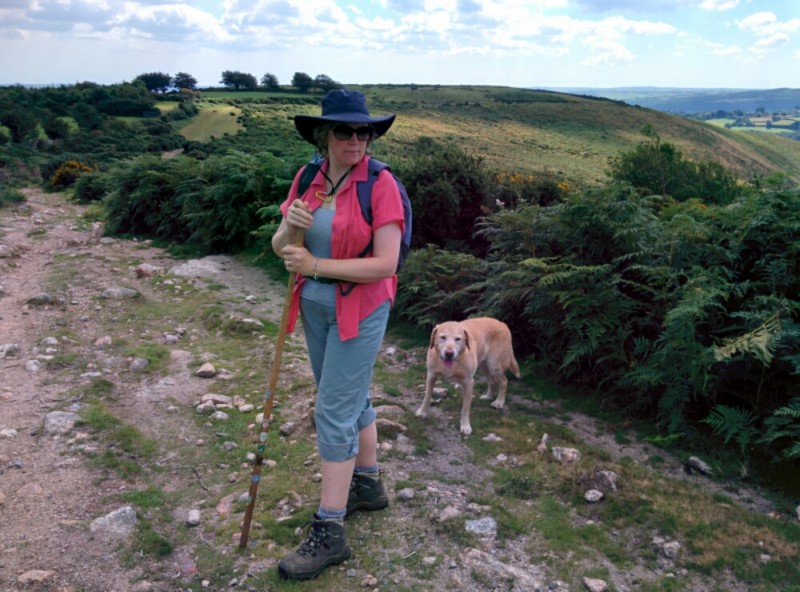 Good views over the River Dart valley.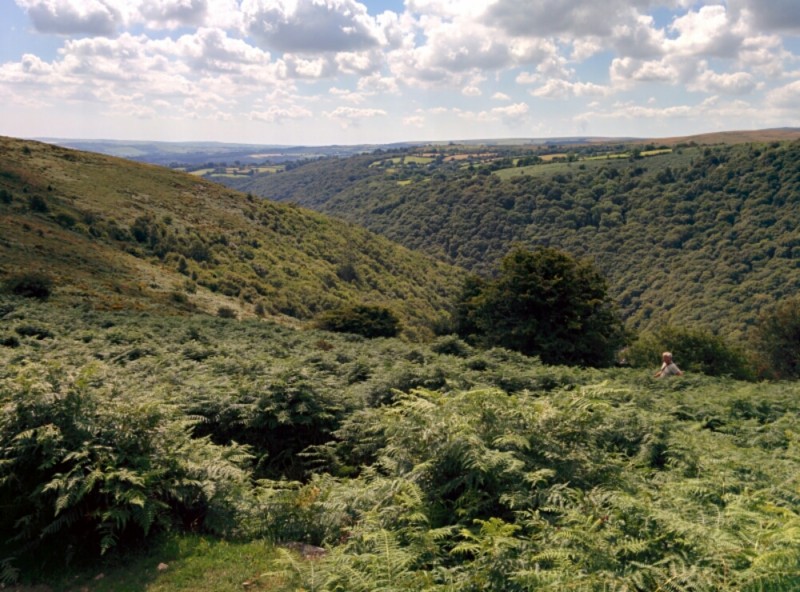 Then lunch and a snooze: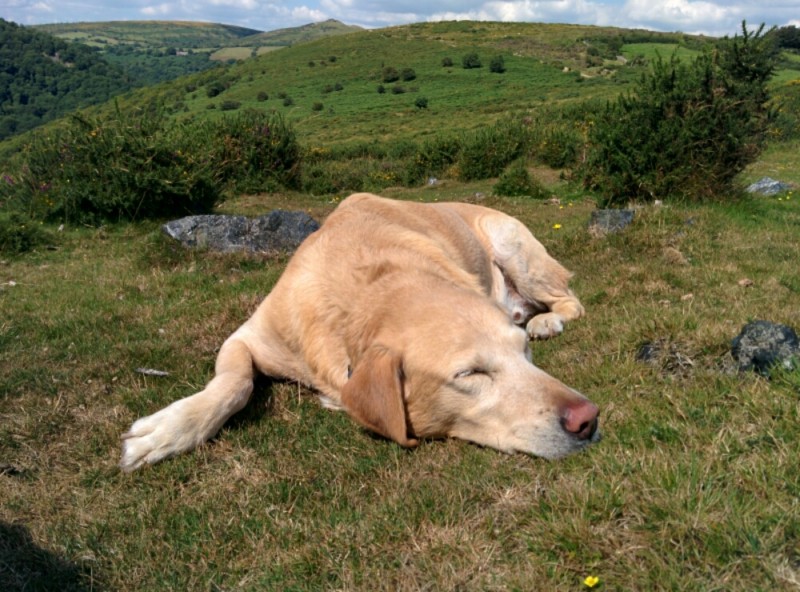 After lunch, we headed down to the River Dart, heaving with families picnicking and playing in the water.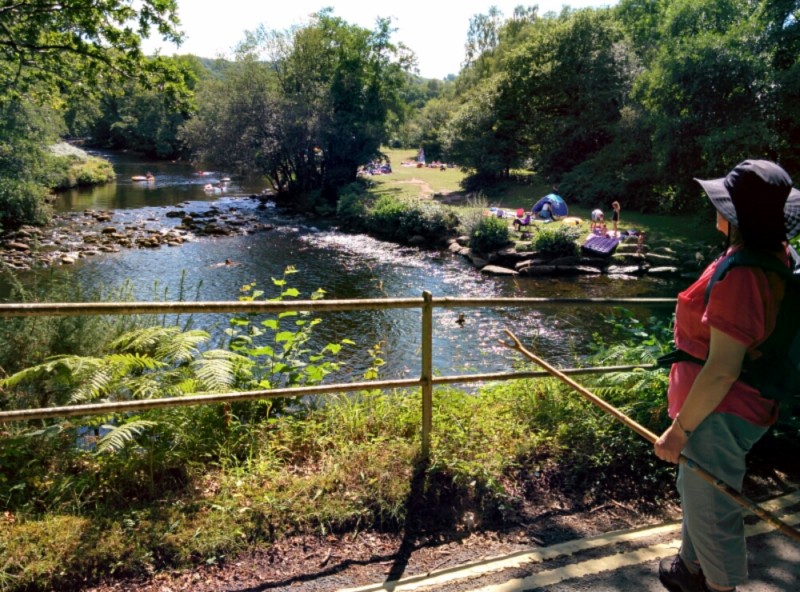 We continued on to a quieter spot (no car parking nearby) and had a paddle ourselves.
Then it was just a climb through the woods back to the cottage and a cup of tea!