We went to a nearby pub for lunch – not advertised as dog friendly, but they let us into a nice corner! Excellent food and beer. Barney was his usual self – sleeping on the floor and being very good.
After a lengthy lunch, we headed back onto the moors, initially following a tramway.
I've not seen one quite this complete…
Then more nice paths and geocaches, with a few cows, sheep and ponies.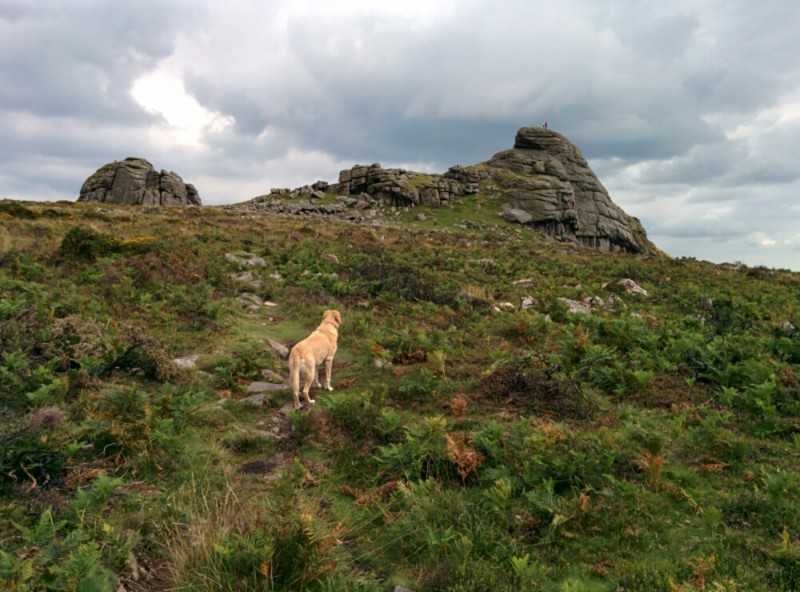 Finally we got to Haytor Rocks and found where everyone else was!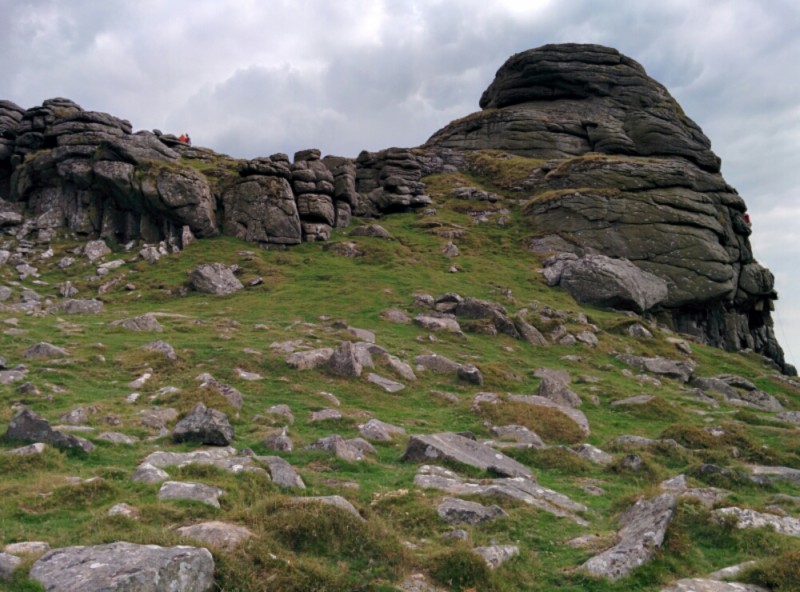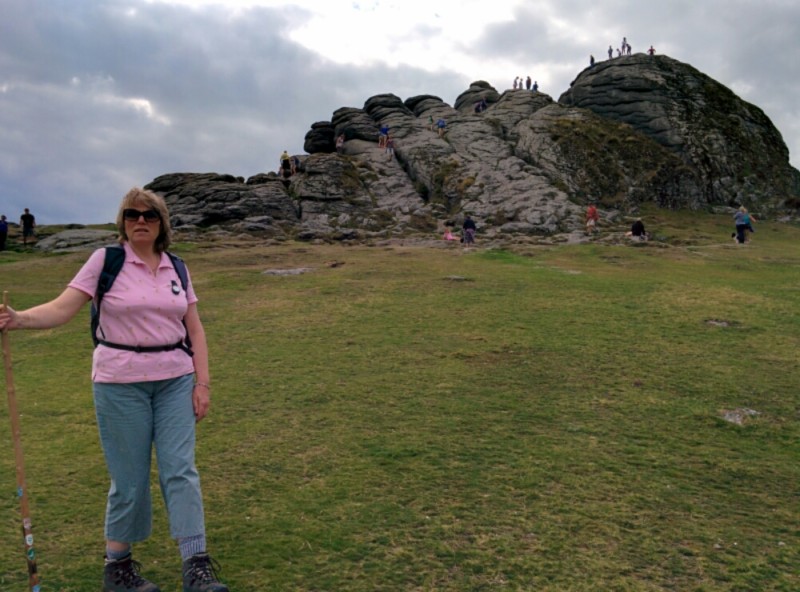 Then a quick stroll down to the car, an ice cream, then home.