Strange weather today, not really raining, but not dry either..
A local called it 'mizzle' which is a good description!
Rather than get wet on the moors, we followed the River Dart upstream through Holne Woods. All damp and dripping, but nice nevertheless.
We passed Horseshoe Falls, which were quite dramatic (possibly helped by the rain yesterday)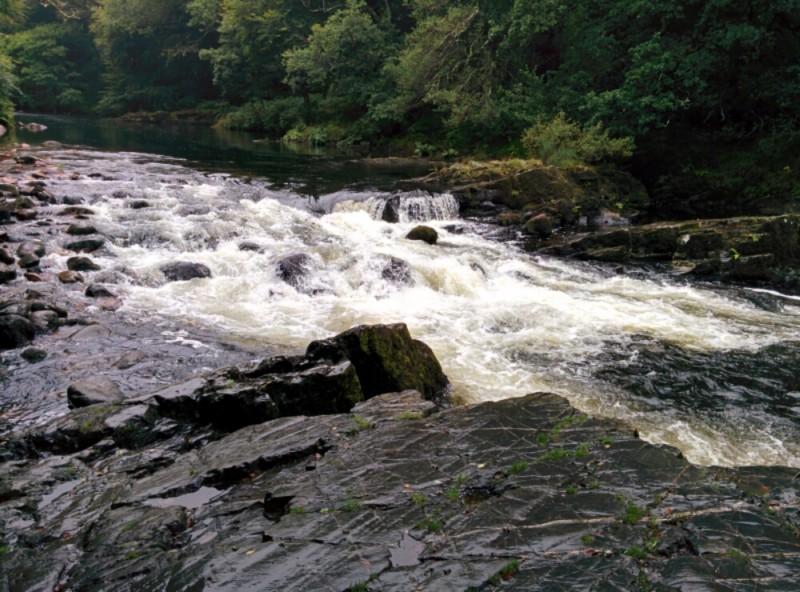 As we climbed up, the path got narrower, and we eventually reached the end of the path at Sharrahs Pool.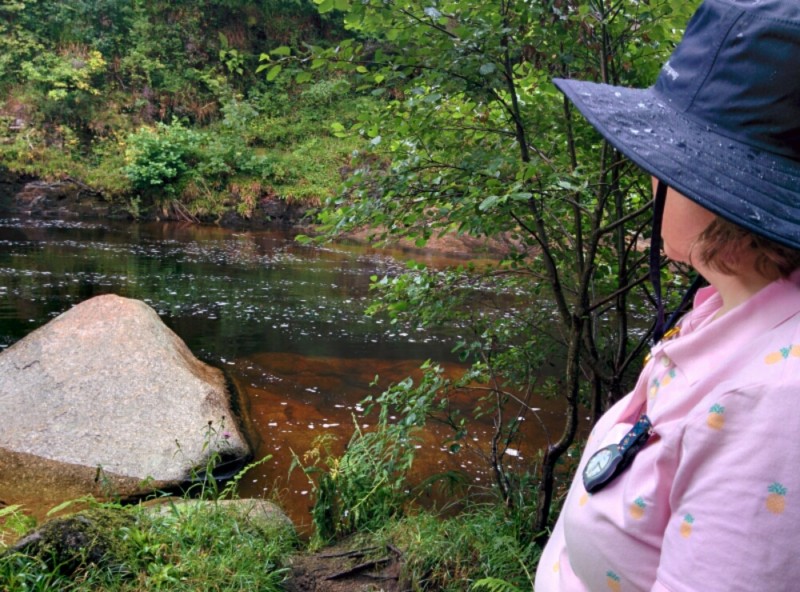 After a short break, it was time to walk back to the pub for lunch!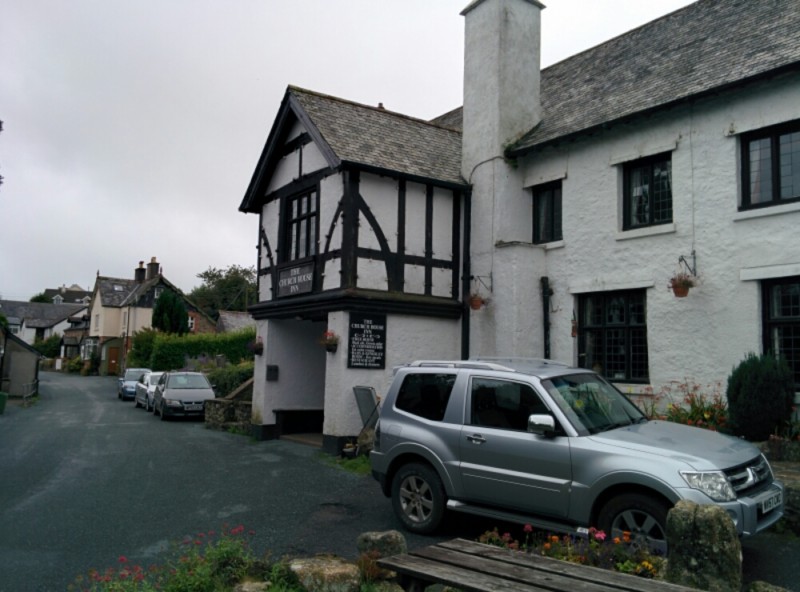 After a good lunch, we visited the village church, did a multi – geocache in the local churchyard, then walked back to the car and home.