It's been another 'mizzle' day today, so there was no point in heading to the moors for a walk. Instead, we walked around Venford Reservoir, which, being largely in the woods, we avoided most of the rain.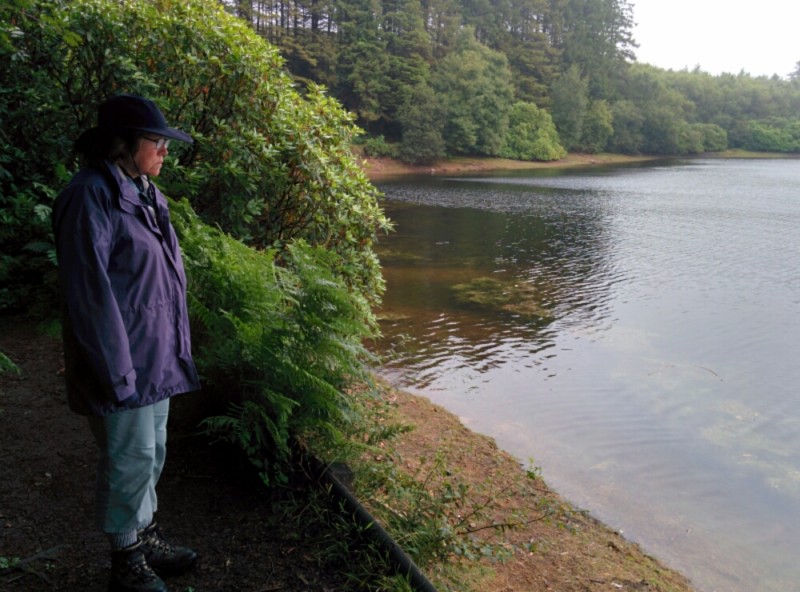 After a bit of a drive over the moors, we came back to the cottage, left the car behind, and walked to the pub.
A pleasant place, though a bit like going back to the seventies with food such as 'Sausage and Chips in a basket'…
But dog friendly, and a pub cat, and decent drinks (including 'scrumpy from the back').

After a lengthy lunch, we staggered home by a different route. The mizzle had eased a bit, and it's quite warm.
It had amused me that the road to the cottage, which was all of 7'1″ wide, had double yellow lines painted on the lower sections..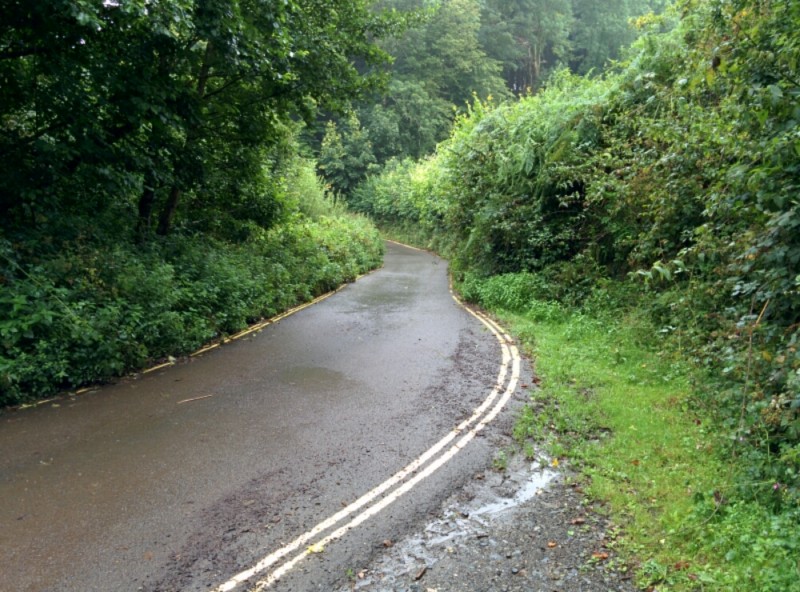 (the photo is of one of the wider bits!)
We also passed the owners duck pond
And back for a cup of tea…