Barney and I explored in the other direction from the cottage this morning.
We followed a lovely path through the woods down to the river.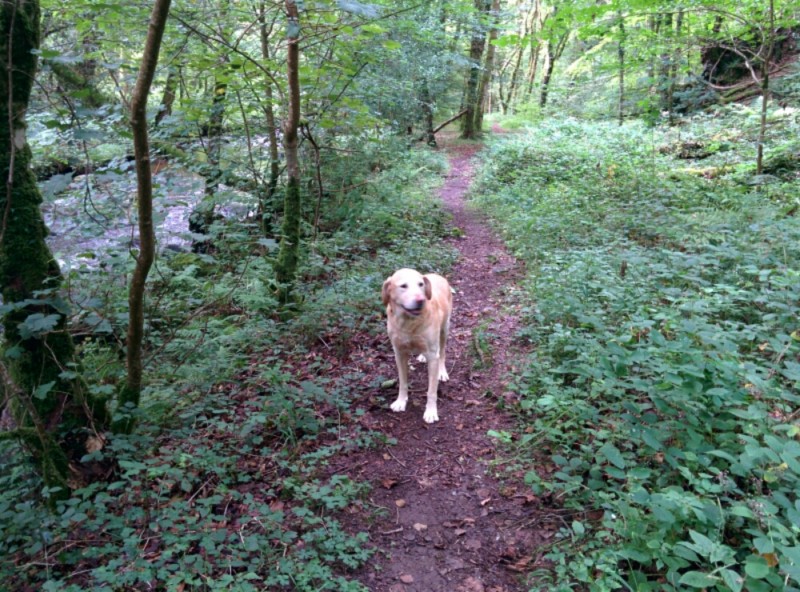 It was a bit steep in places but worth it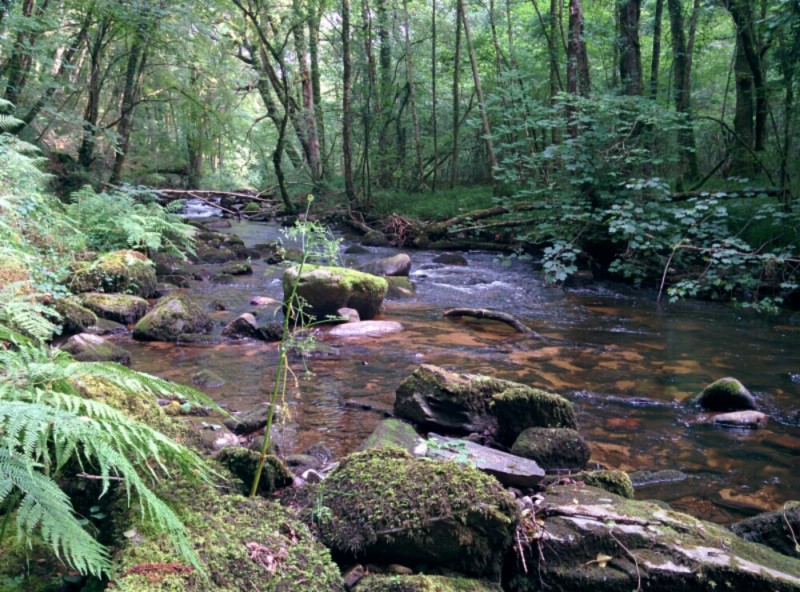 The path then widened out and followed the river to Buckland Bridge
This is where the River Webburn joins the River Dart.
A lovely spot, made even better by the total absence of people or cars!