Once we had settled in, there was time for a short stroll (and of course Barney was ready for another walk…). The cottage owners produced 4 pages of printed descriptions of walks from the cottage – some using public footpaths, but most from 'local knowledge' walking their own dog.
We walked up the hill to Blackadon Tor. It started with a lovely path through the woods, then opened out to paths through the bracken and gorse.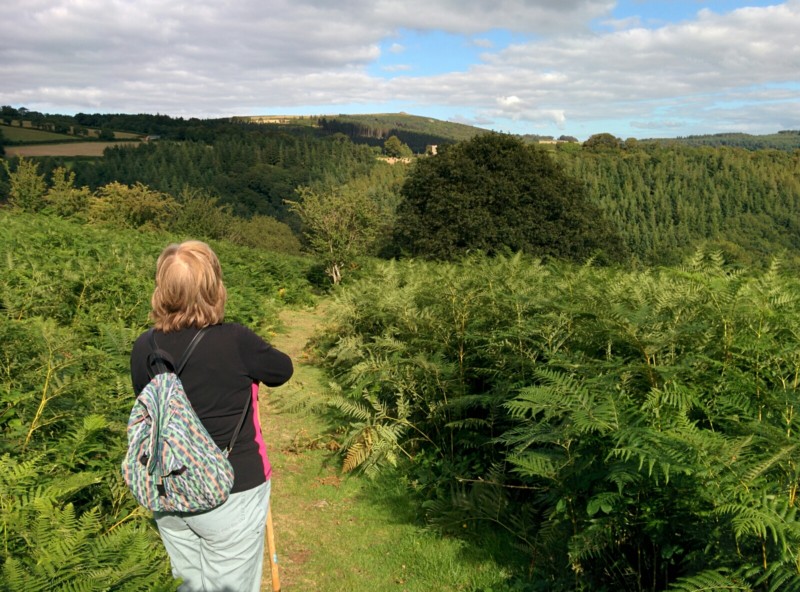 Eventually we got to the Tor – great views of Widdecombe, Buckland and the local hills.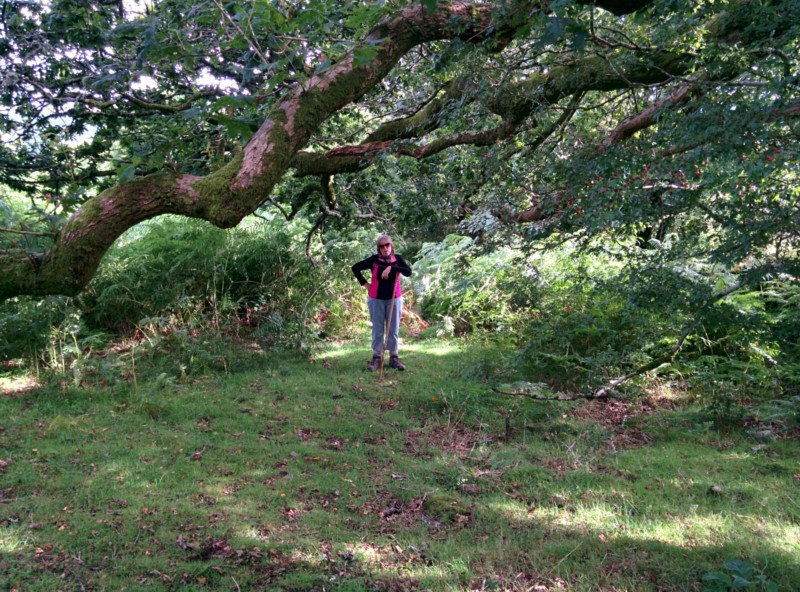 Once we got back, it was time for a drink…