We took a coach to the southern tip of the island, where the Calf of Man is just across a sound.
The Calf is an uninhabited nature reserve, and there were lots of birds around, and seals swimming in the sound (which you might be able to see in this picture!):
There was a very inviting coast path heading off in each direction, but not enough time to do more than grab a couple of geocaches: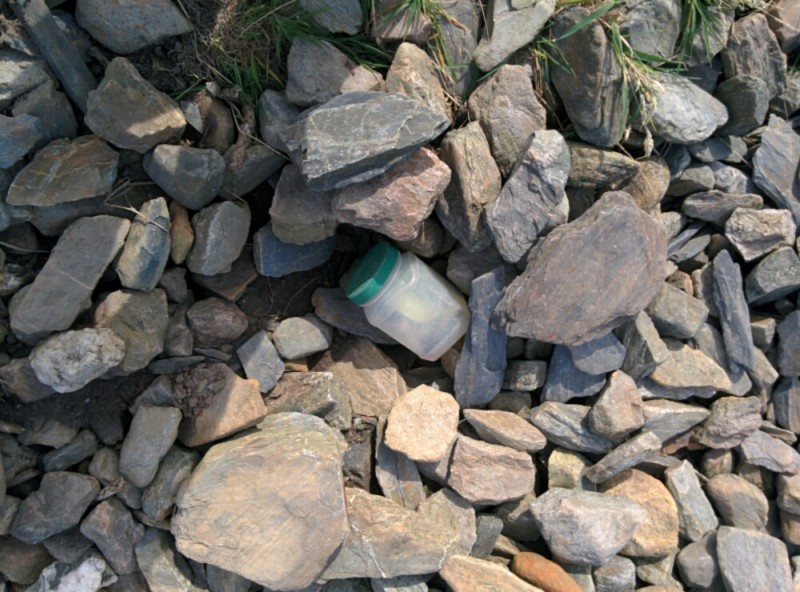 A really peaceful area, and nice in the warm sunshine with virtually no wind.