It has been a glorious day today.
We took a bus to the other side of Douglas Bay, then an electric tram to Laxey.
We then changed to the Snaefell mountain tram, which slowly climbed up to the top.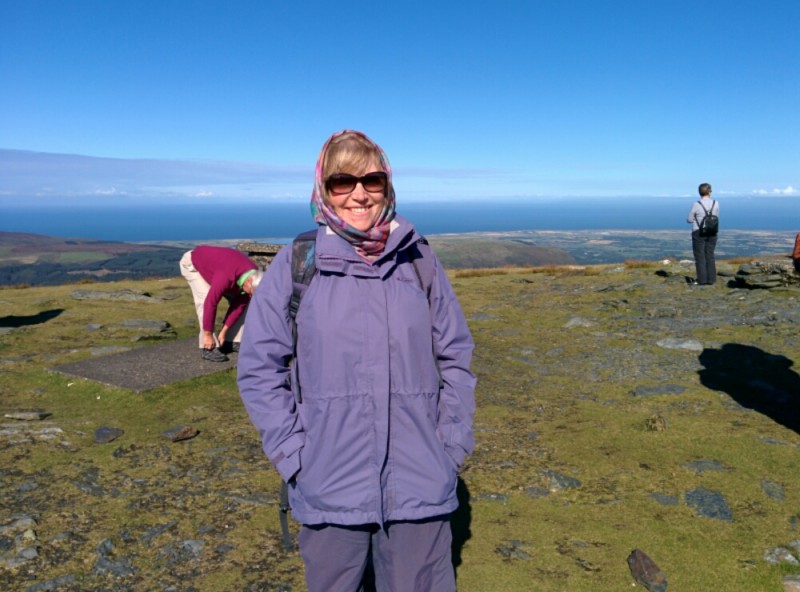 A bit windier than on the coast, but a clear sky and views of most of the island (and bits of Ireland and Scotland).

We also had time for a bit of geocaching and a coffee before getting the tram back down. An effortless way to go up a mountain!
We left the tram at Laxey and had a beer and a toasted sandwich.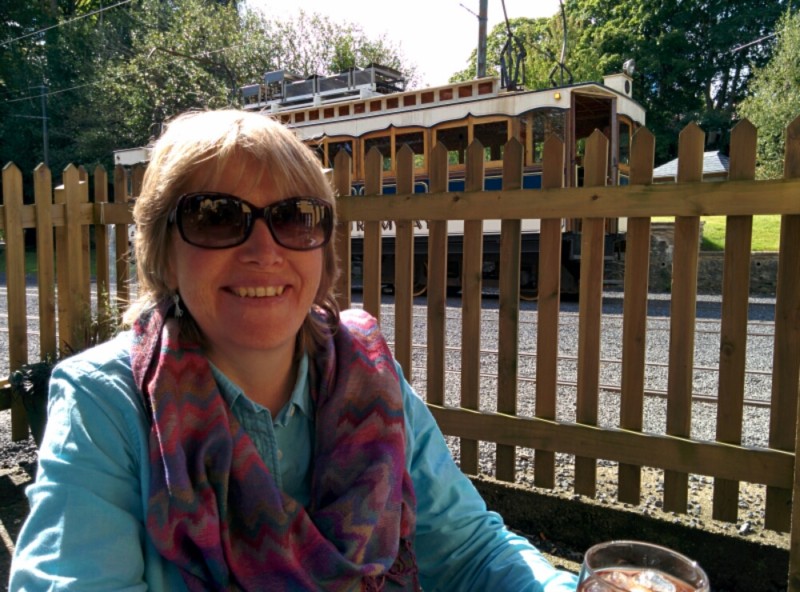 We then walked up to Laxey Great Wheel.
This is a restored water wheel that pumped water out of the local lead/zinc mines. A fascinating bit of victorian engineering. We climbed right up to the top – good views of the area and the wheel.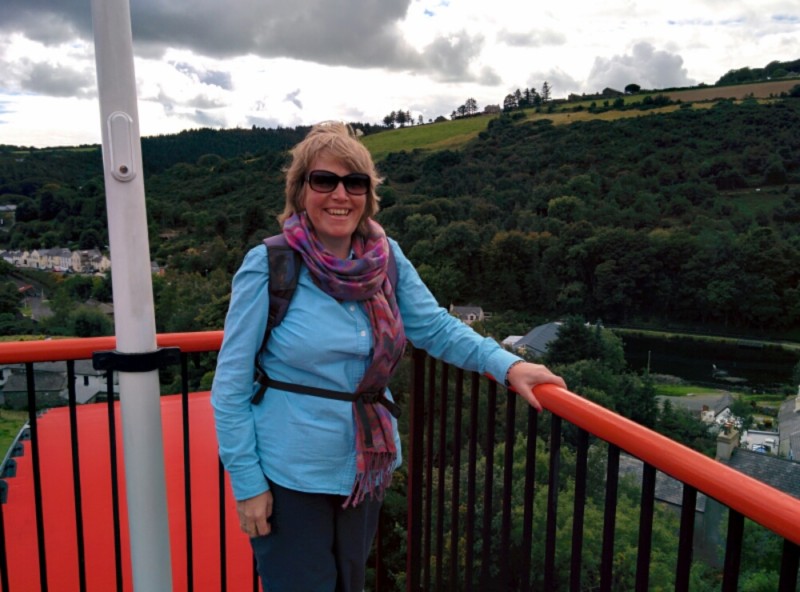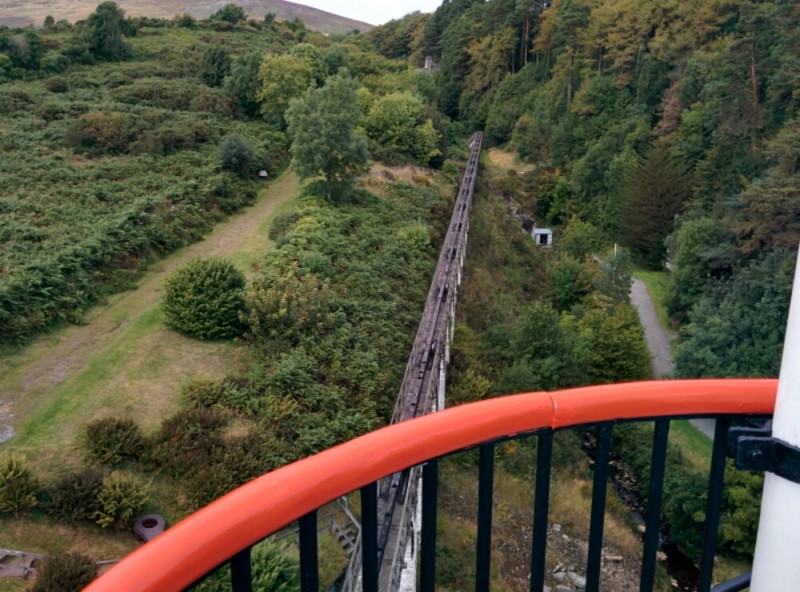 After an explore of the other mining bits (including a short underground section), we walked back to Laxey and looked at a smaller water wheel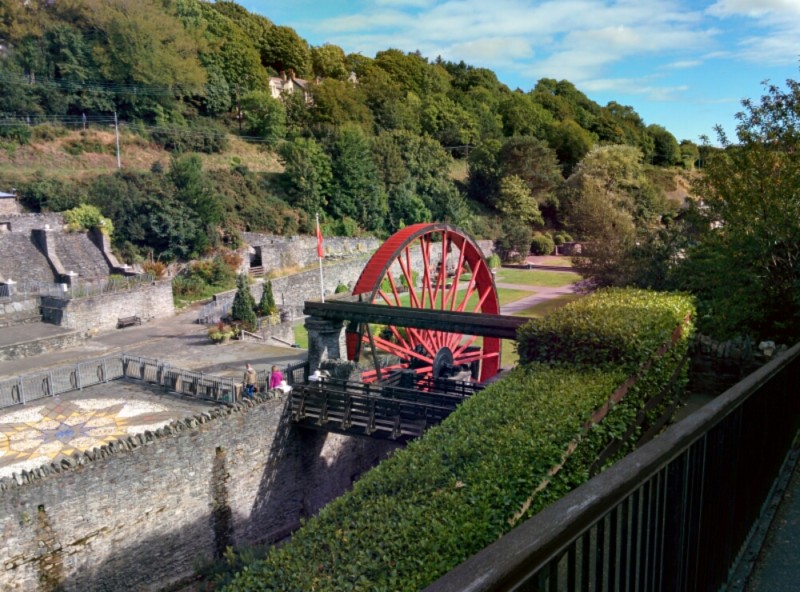 Then the tram and bus back to our hotel.