We went to Peel this morning by coach (they pulled up the railway in the 60's)…
We had a very interesting coach driver, who gave a detailed running commentary about the places we passed, including a lot of the TT racing course.
First stop was Tynwald, something to do with the government at one time. A nice church and ceremonial grounds though.
Next stop was Peel, a lovely fishing village on the west side of the island.
We went to a large museum about the island history
Which also had an interesting temporary needlecraft display from the local WI. This is a map of the island: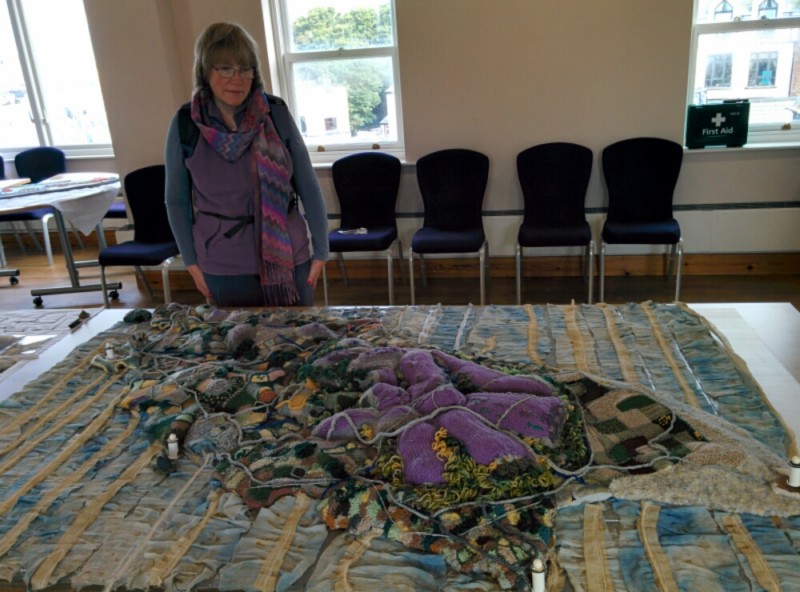 Next was Peel Castle, a ruin, but with enough left to get an idea of things. Good views of the sea and the town.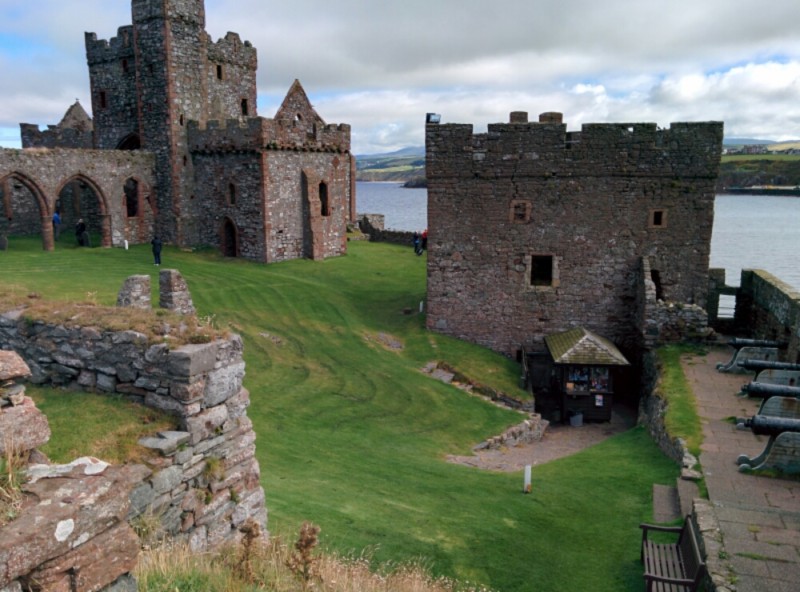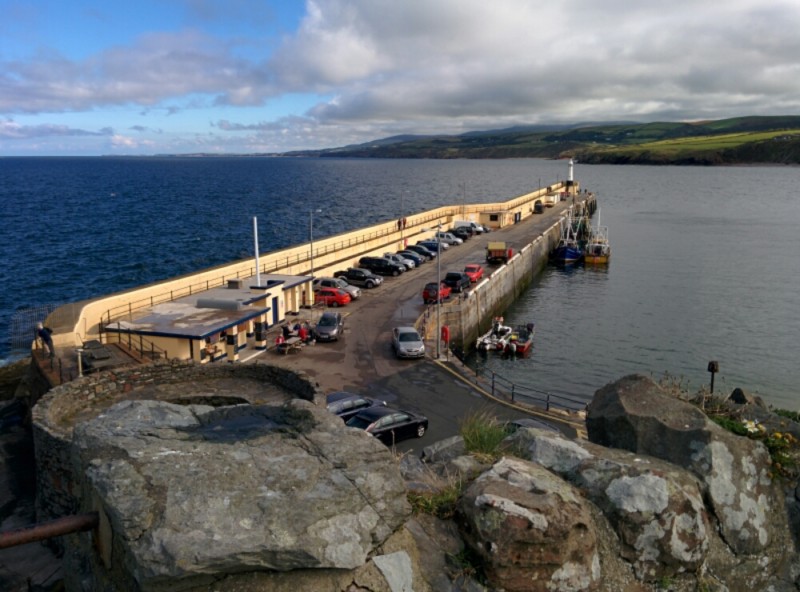 Then it was time for a beer and lunch.
After lunch, we got back on the coach to Ramsey, again following some of the TT course. After a quick look at the promenade and derelict pier, we caught a tram back to Douglas.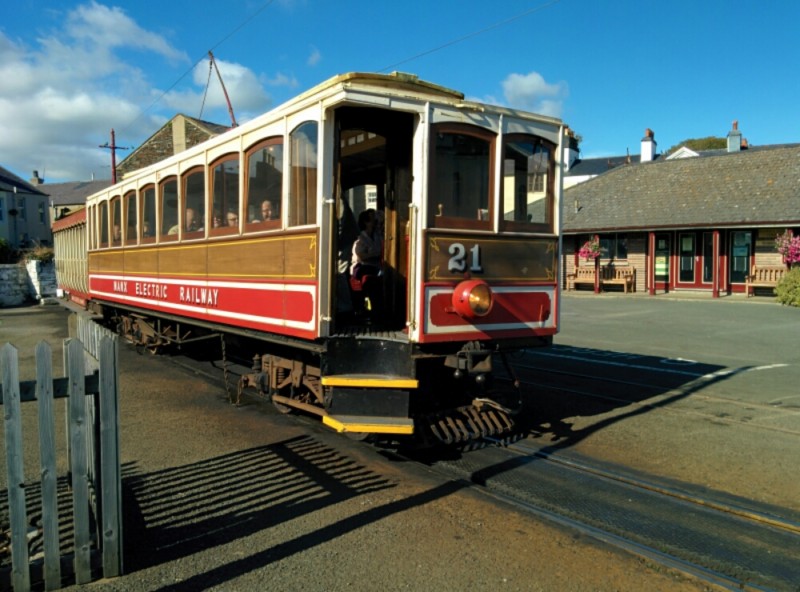 The tram winds around the coast, with some good views of the sea.
All in all, another nice day, with the afternoon being even warmer than yesterday!