We walked to the Steam Railway station this morning, and caught the train to Port Erin.
Like most of the islands railways, it is 3′ gauge, so not quite full size, but not 'small' either. And far more comfortable than the trams!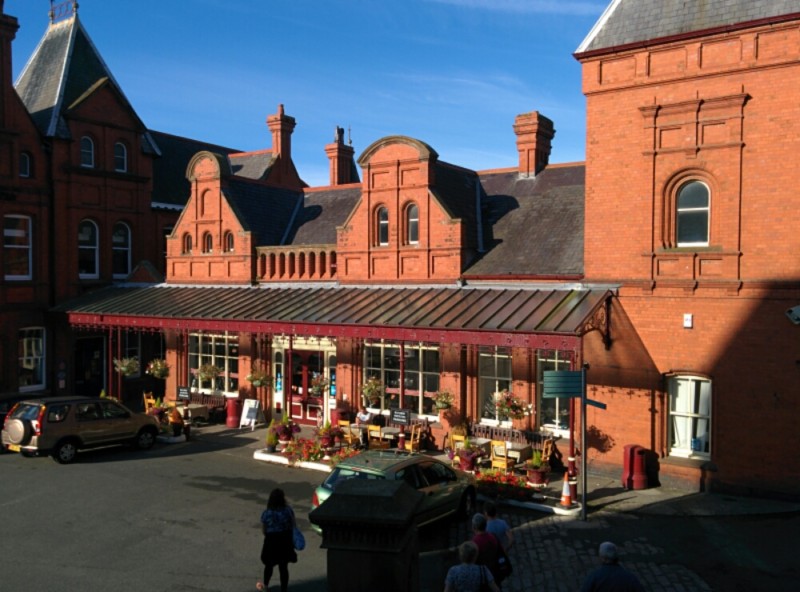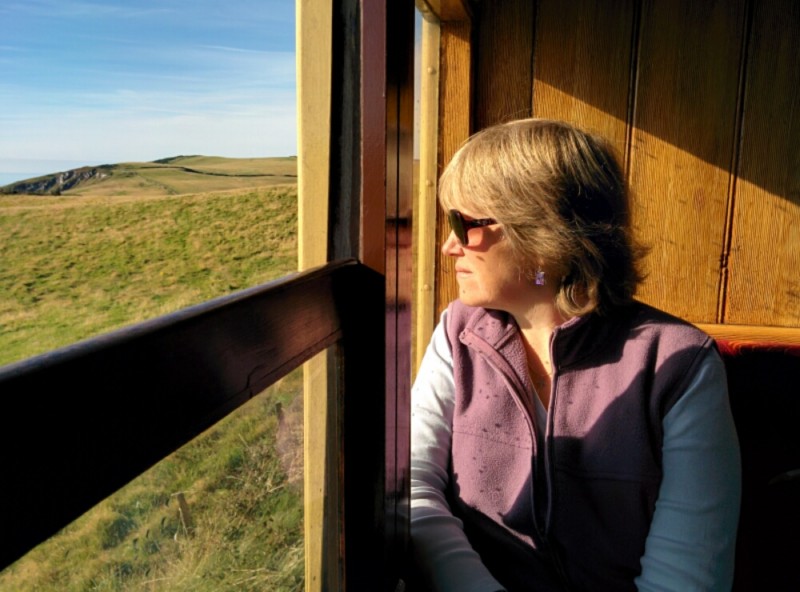 The line winds along the south of the island, occasionally with views of the sea: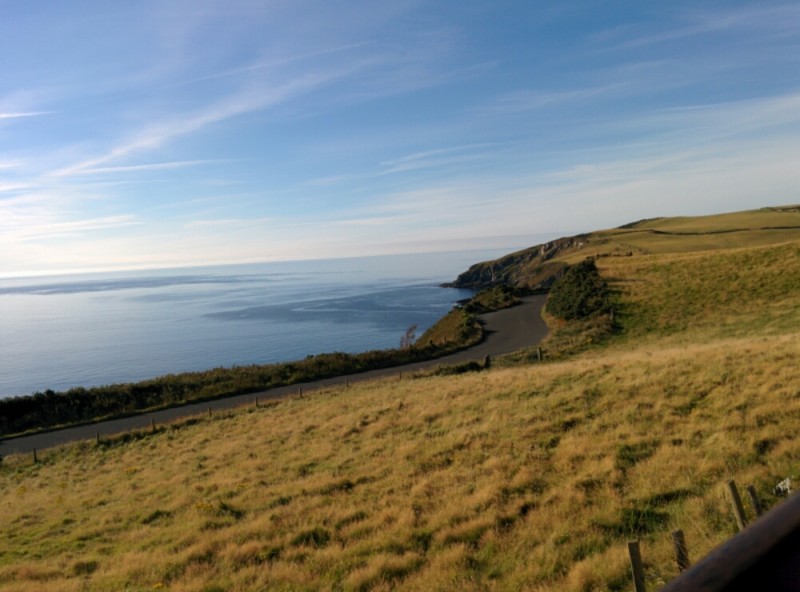 A lovely trip, and super weather as well.