We had another 'free' day today, and decided to get the train to Innsbruck. It was a lovely journey through the mountains, with excellent views of the valley as we descended into Innsbruck.
Innsbruck itself is a nice town, and being Saturday, fairly quiet. It also has a nice park.
After a salad for lunch (with some more beer…), we explored the rest of the centre, including the cathedral.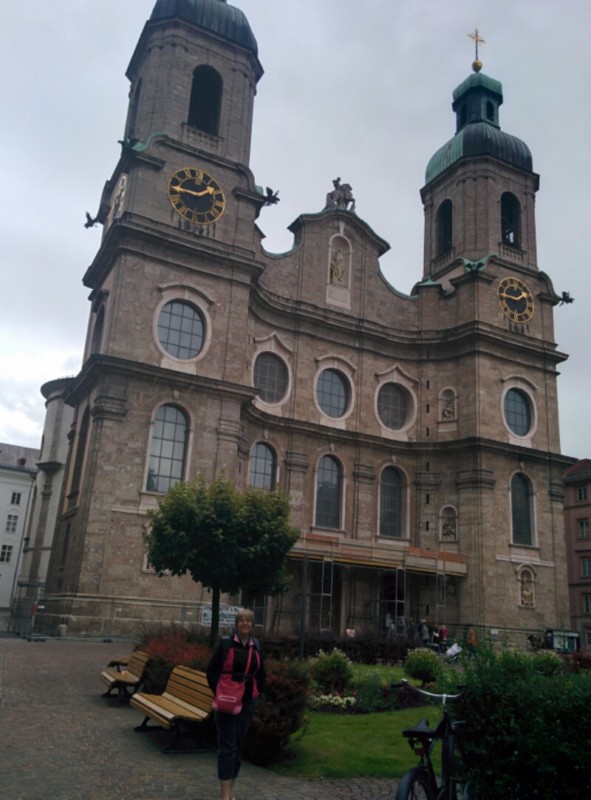 Then back on the train to Garmisch-Partenkirchen.