Today was castles day. We went on a coach through Austria and back into Germany to Schwangau (literally 'Swan Town').
The forecast was for rain all day, but it was fine and sunny instead!
In the morning, we had a tour of Hohenschwangau, the older castle.
Very interesting – an 1800's castle made look medieval…
Then time for some German sausages and beer for lunch.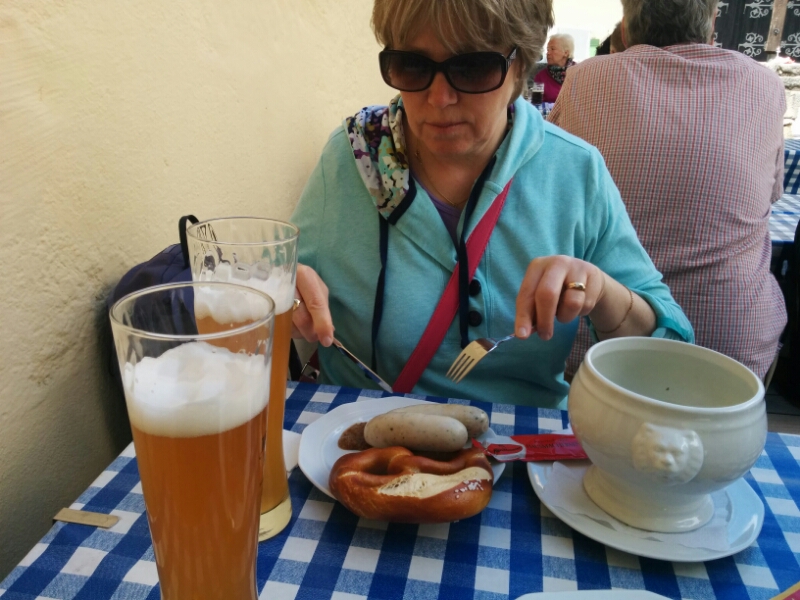 In the afternoon, we climbed up the hill to the other castle, Neuschwanstein.
This wasn't as interesting, and our guide wasn't a patch on the one this morning.
Then back on the coach, arriving just in time for thunder, lighting and heavy rain!