It's been a while since my last London Loop Walk, so with reasonable weather forecast, today was the day to do the next section.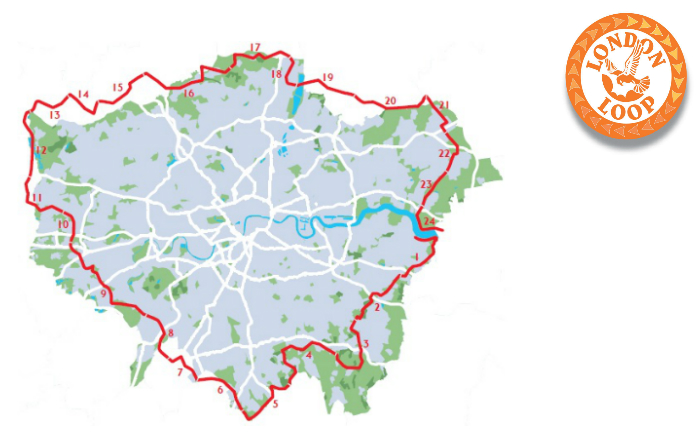 I used the bus to get to the start of the section at Coney Hall – this was much easier than the much longer train journey to Hayes.
The first bit was through Coney Hall Recreation Ground, a pleasant but unexceptional dog walking area: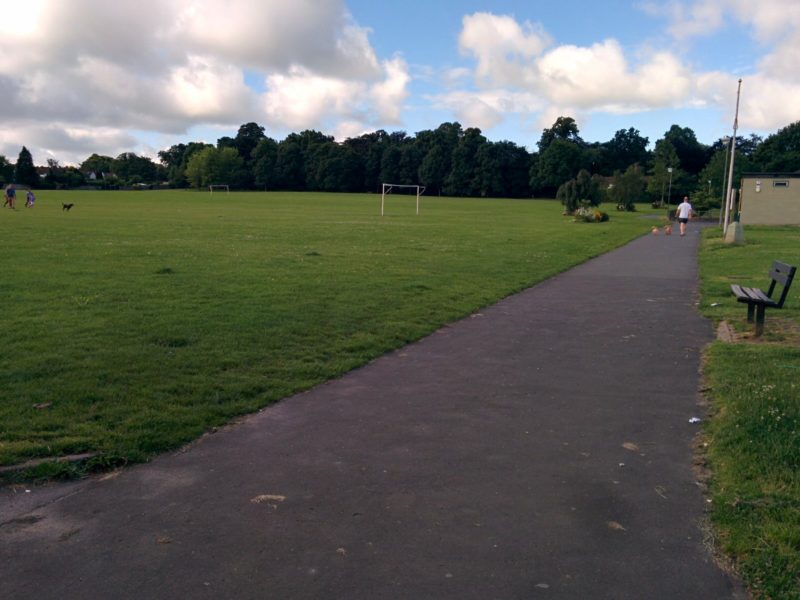 Then a nice path past Wickham Church:
Across the busy A2022, then through playing fields into the woods at Spring Park and Threehalfpenny Wood:
Then it was a bit of trudge down a busy road until some more woodland at Addington Hill:
The path climbed up to the "summit":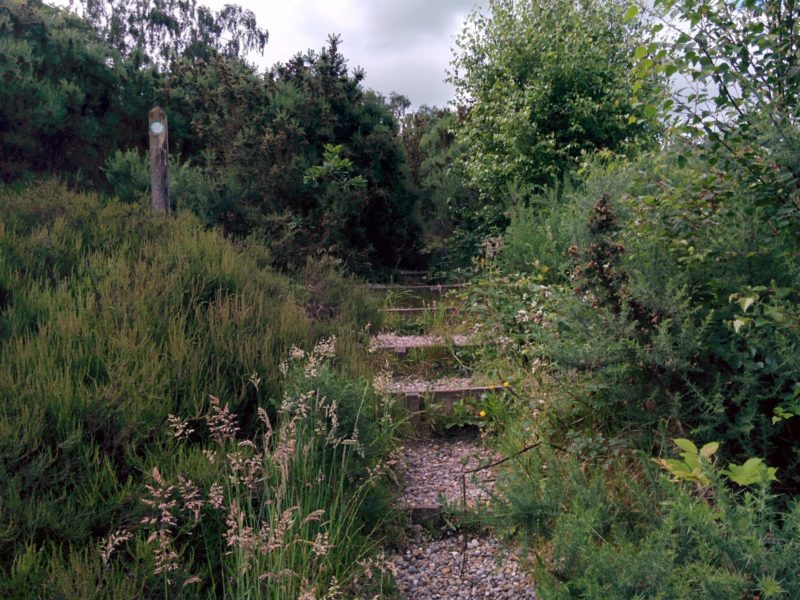 With good views over London (click for a larger image):
Then back down the other side, and across the tram tracks at Coombe Lane Station:
Heathfield House is a very pretty late 18th Century house and gardens, now used as a training centre: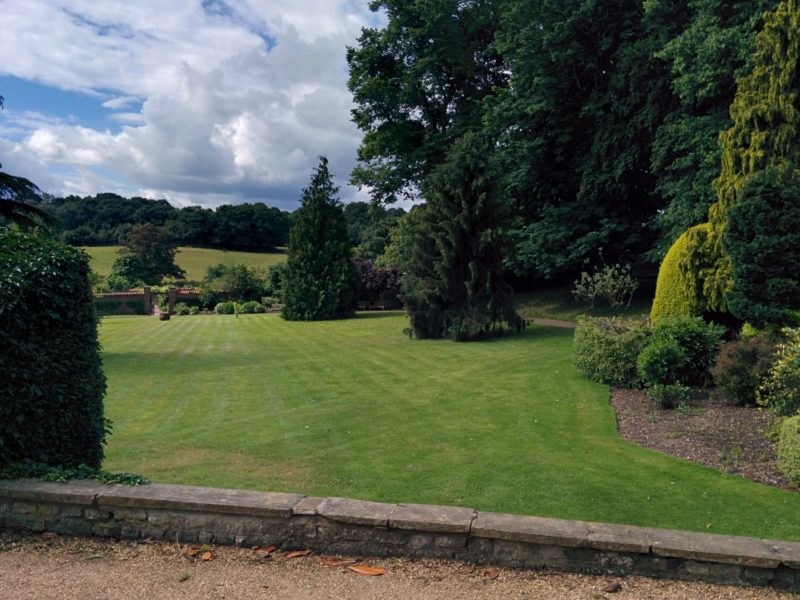 Next was Bramley Bank, a Nature Reserve:
After walking through Forestdale, open country beckoned at Selsdon Wood: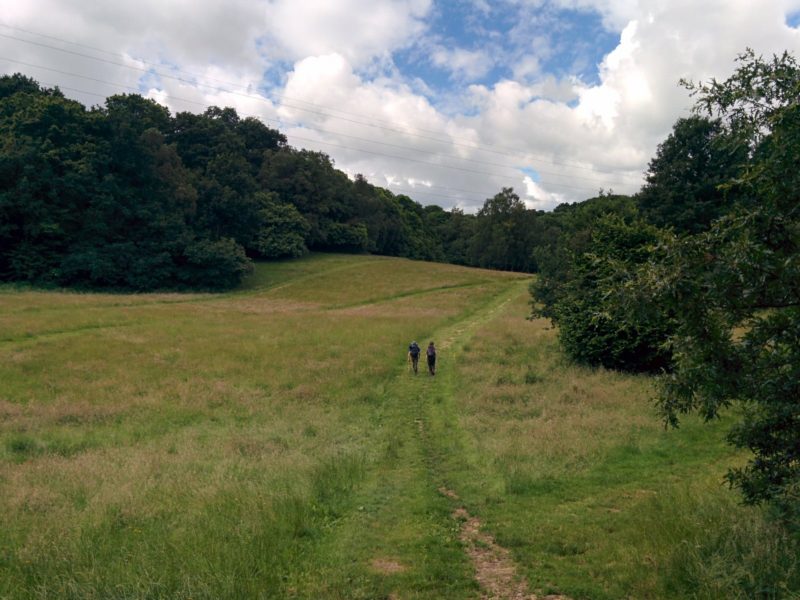 Then the final leg to Hamsey Green: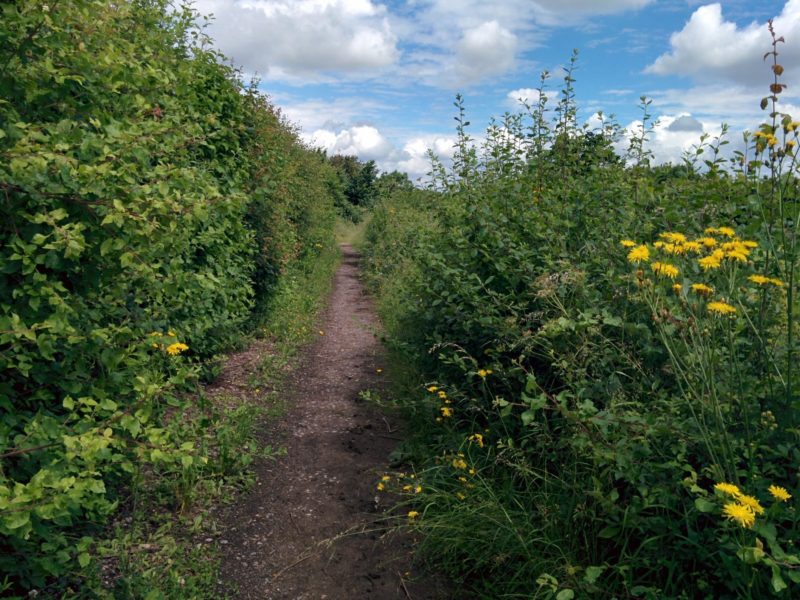 This is the official end of the section, but it was easier for me to do a bit of Section 5 and get the train back home from Whyteleafe.
A total of 12 miles today.
London Loop Walk 5, 6 and 7 – Whyteleafe to Ewell
For more information on the London Loop, see //en.wikipedia.org/wiki/London_Outer_Orbital_Path and //tfl.gov.uk/modes/walking/loop-walk