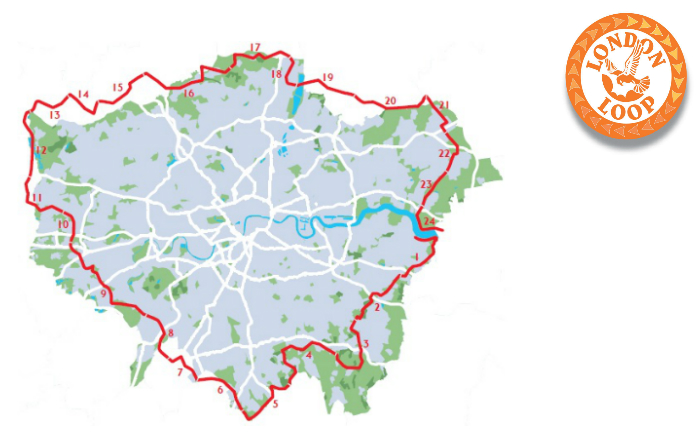 Today's walk started with a train from Orpington to Beckenham Junction, a tram to East Croydon, and another train to Upper Warlingham. But the timings all lined up, taking a little over an hour for the whole journey.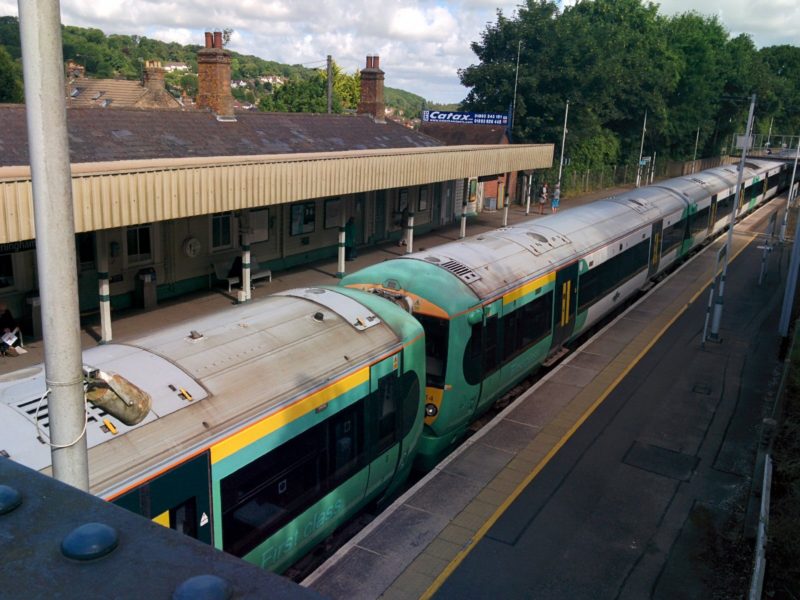 Upper Warlingham station is about 200 yards from Whyteleafe station (where I finished the last section), but on a different line. There was a bit of a walk through suburban streets to get back to where I finished last time, made worse by a bus passing, which had I known it went that way, I would have caught!
London Loop Section 5
This photo shows the other side of the valley (which I walked down at the end of the last section) with an obvious quarry that I'd totally missed when walking close to it…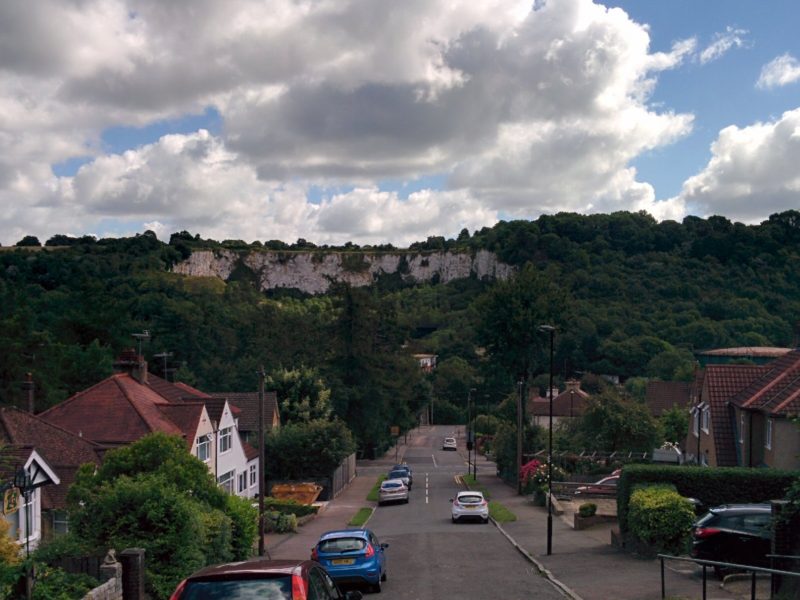 Back on the loop itself, it was a steep climb up some steps to Kenley Common, yet another City of London open space:
The path goes past Kenley Airfield and Observatory:
The on to Coulsdon Common, with a neat drinking fountain with dog bowls below (shame the pub in the background wasn't open):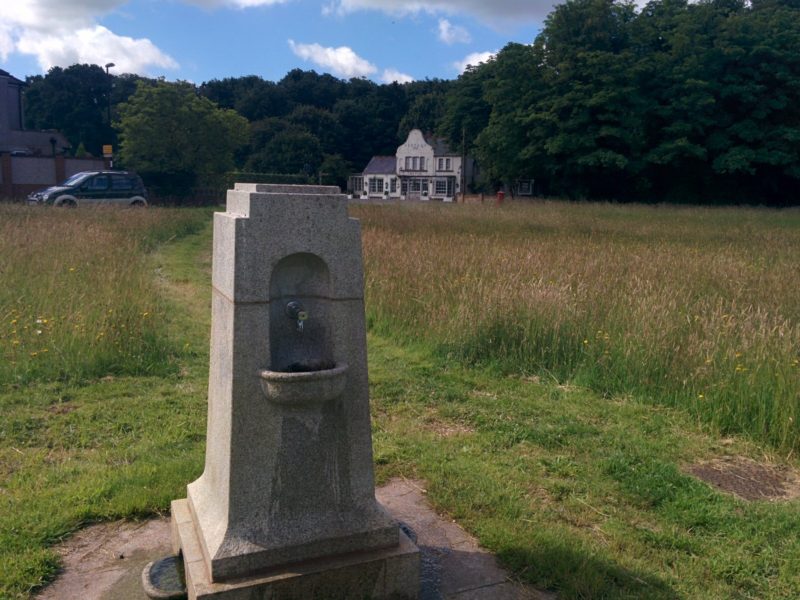 The path then leads to Happy Valley, famed for Yellow Rattle, which were out in profusion: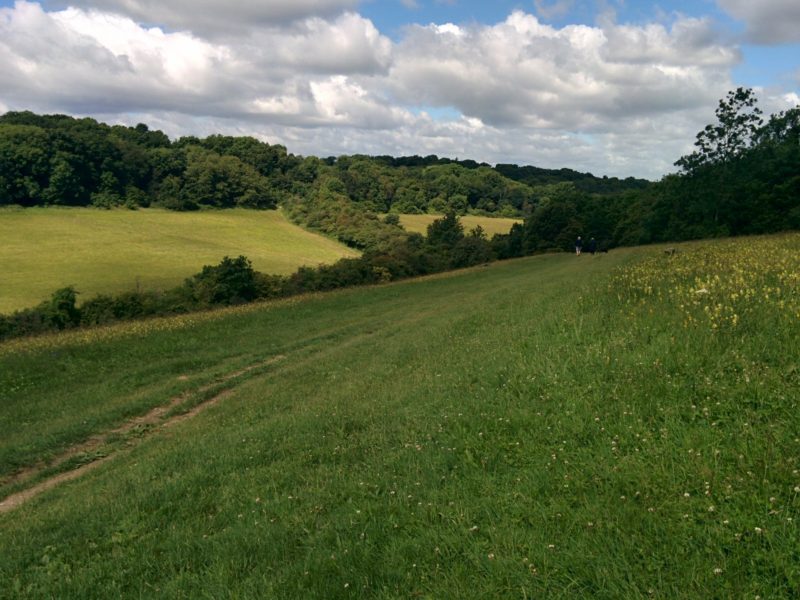 Yellow Rattle are quite rare, though there are some at High Elms: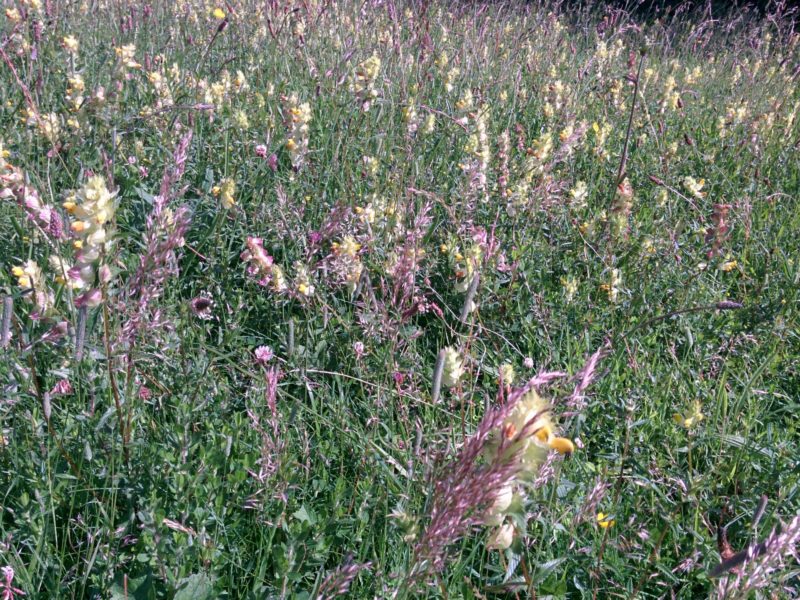 Then across a road to Farthing Downs (another City of London open space), with good views all the way to London: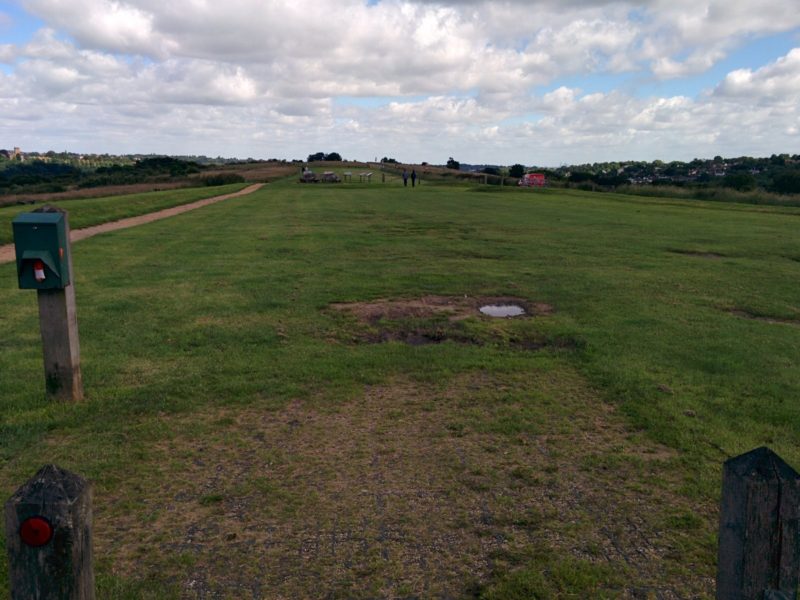 The path then drops down back to the town; the traffic noise was quite a contrast to the peace of the last hour or so. The London Loop uses the footbridge at Coulsdon South station to cross the tracks, where section 5 officially finishes.
London Loop Section 6
Unfortunately, the first mile of this is through the streets of Coulsdon, but it least some of them had a grass border:
Then back to country, along some quite narrow paths. A London-Brighton 100Km run was in progress today, so there were quite a few runners squeezing past!
Then across Carshalton Road Pastures: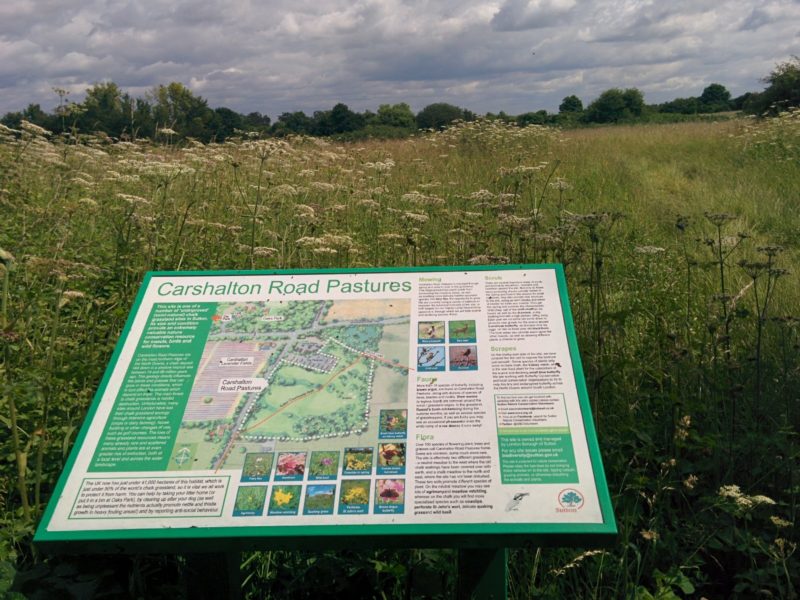 and Mayfield Lavender Fields, full of people!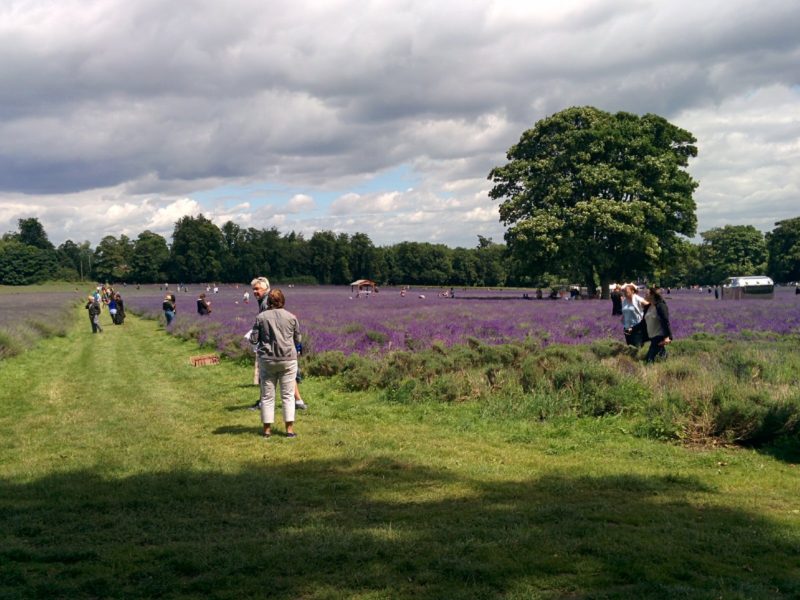 and into Oaks Park, a nice spot to stop for lunch: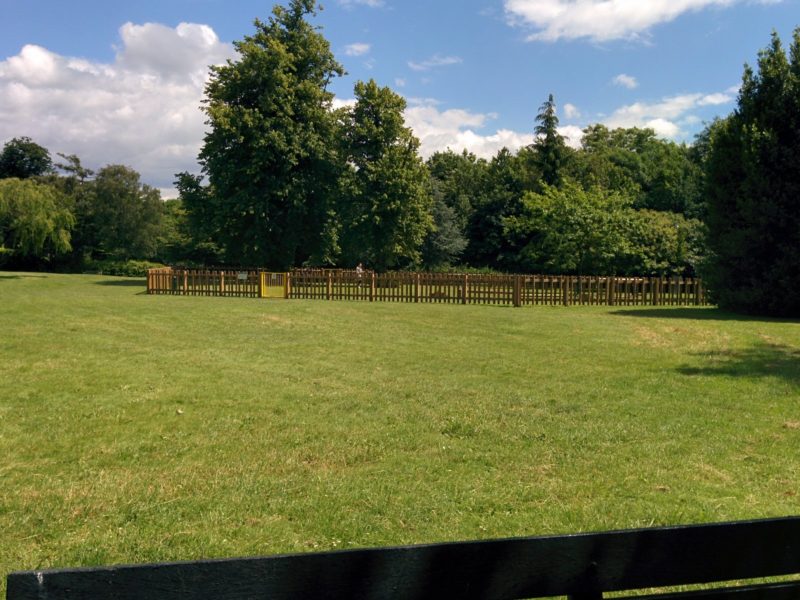 Another London Loop display board:
Then it was a long straight bridleway alongside Highdown Prison to Banstead Downs:
Progress was paused shortly after this photo was taken while a summer shower passed – luckily I was in the woods at the time, so I didn't get too wet.
Section 6 ends at Banstead Station, but as the train service from there is only hourly on Saturdays, I decided to press on.
London Loop Section 7
Again, the start of this section is a mile of walking through the private estates and posh houses of Ewell:
But finally, it's back to the countryside at Nonsuch Park: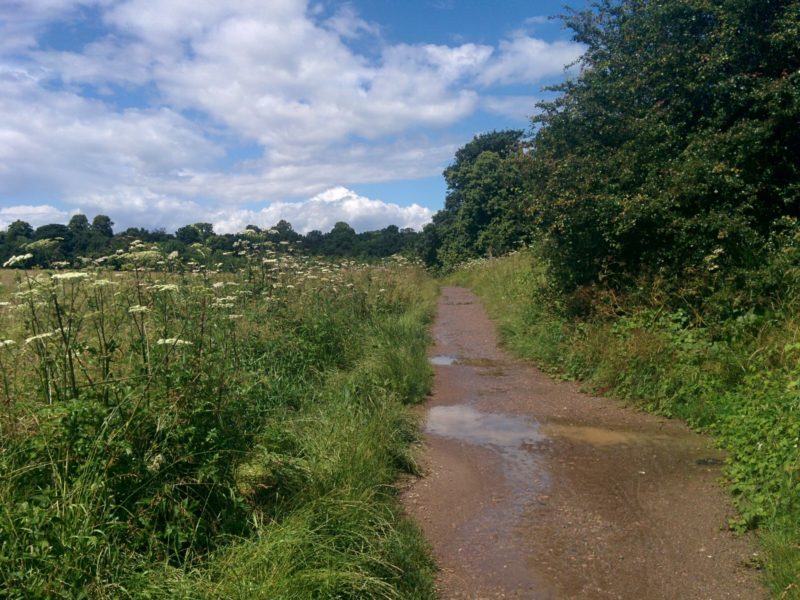 Then a short walk through the town (past all the posh schools) to Ewell West station:
The journey home involved a train to Clapham Junction, another to Victoria and a third to Orpington…
A total of 15 miles walked today, and just one geocache found. A good day!
London Loop Walk 8 – Ewell to Kingston
For more information on the London Loop, see //en.wikipedia.org/wiki/London_Outer_Orbital_Path and //tfl.gov.uk/modes/walking/loop-walk