Today was a visit to "The highest mountain in Germany", the Zugspitze (2962m high).
We walked to the local station and got the rack railway train.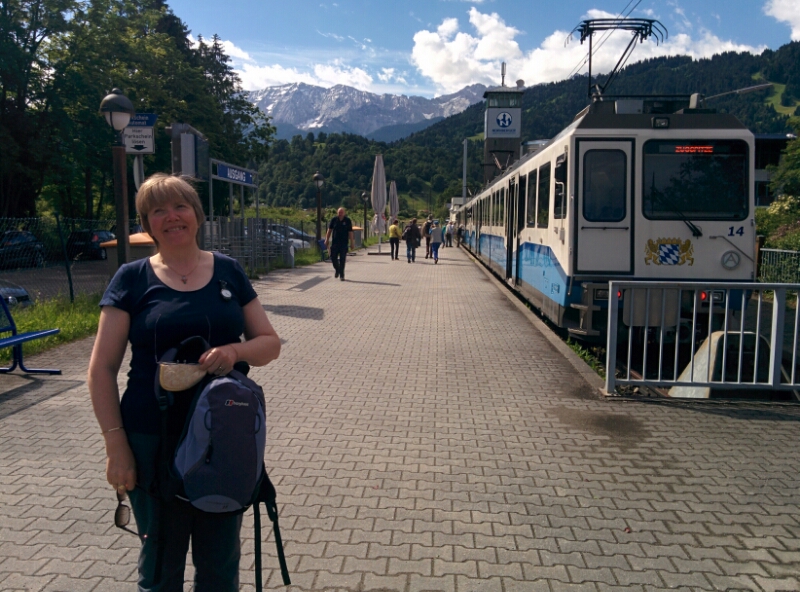 The train started by going gently up the valley, through alpine fields, then the rack was engaged, and it started climbing in earnest, then into a very long tunnel, eventually stopping by a glacier near the top.
A cable car took us to the summit, where the views were spectacular. Not too cold (6.5C) and a light wind.
We then walked over the border into Austria, with even better views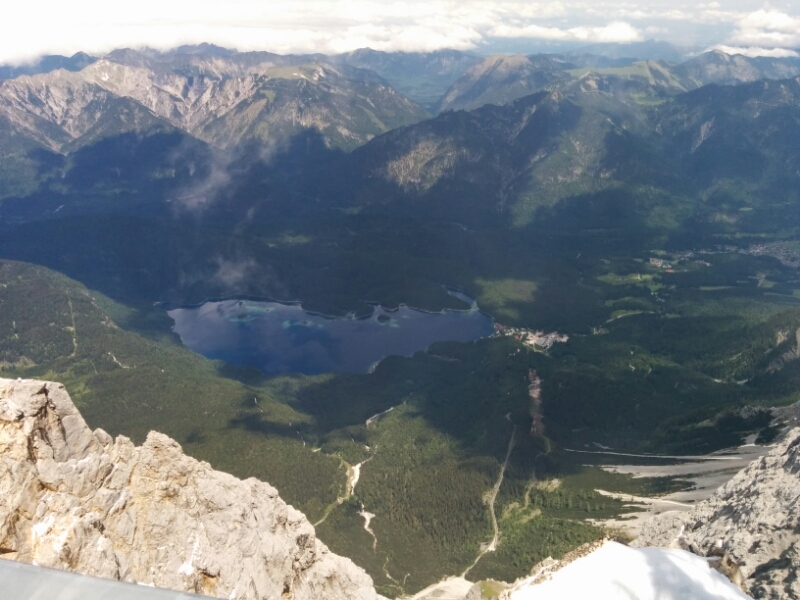 All too soon, it was time to take another cable car down the side of the mountain to Eibsee.
This is the view from the bottom looking back up
We then walked through lovely woodland around Eibsee Lake, then caught the train back to Garmisch-Partenkirchen.
We were really lucky with the weather, as it got increasingly cloudy as the afternoon progressed. A good day.