From Glasgow, we took a different route back to Edinburgh, using the Airdrie to Bathgate line that was reopened 9 years ago. This is the low level platform at Glasgow Queen Street station:
We then had a quick look at Edinburgh Castle (in the distance) before catching our (initially very crowded) train back to Tweedbank.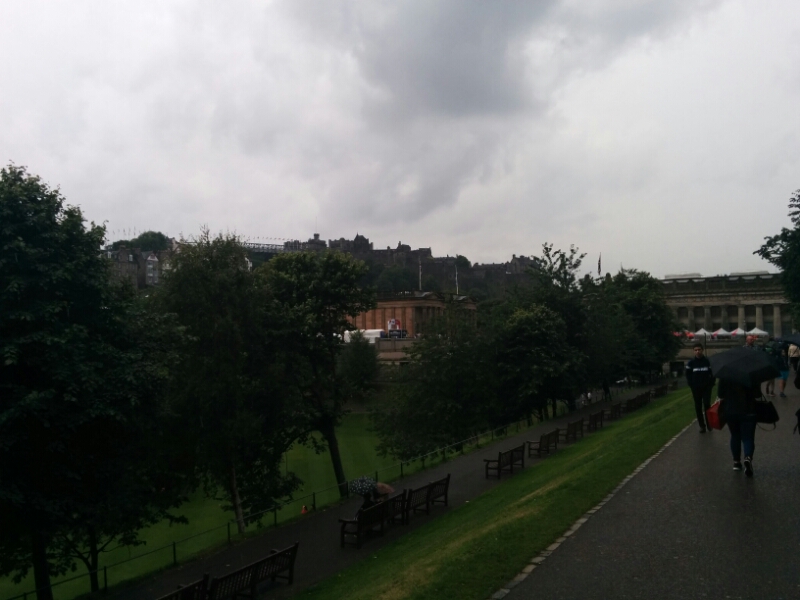 Tweedbank station is still rather new and stark – no graffiti though!