The weather forecast for today was dry, warm and sunny. After checking that we'd not been rematerialised in Kent, we decided to try another walk near Selkirk.
This one was on the opposite side of the town, on the Philiphaugh Estate.
Initially we climbed up a track through the forest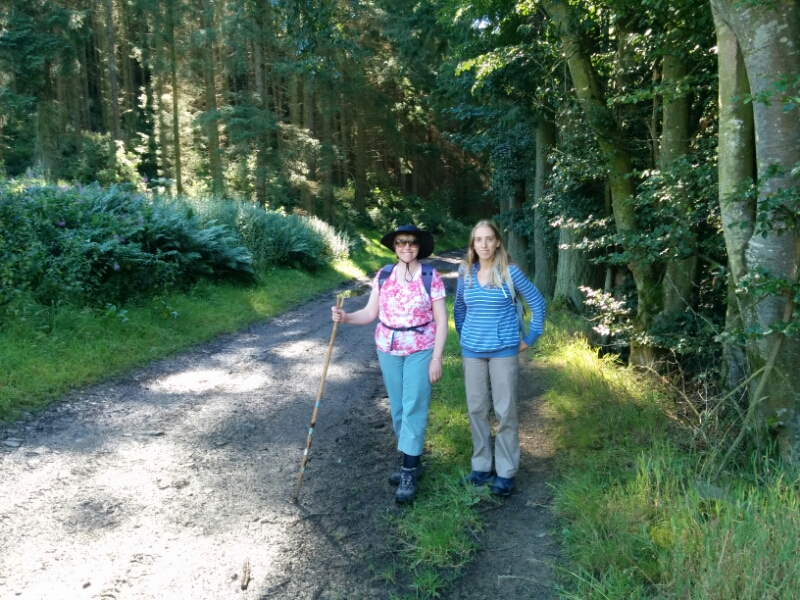 But we were soon above the forest and into the sunshine.
Gemma and I left Tina chilling out by a lovely reservoir and headed for the local summit, which is capped by three "Brethren", which were placed by the local lairds years ago to mark their estate boundaries.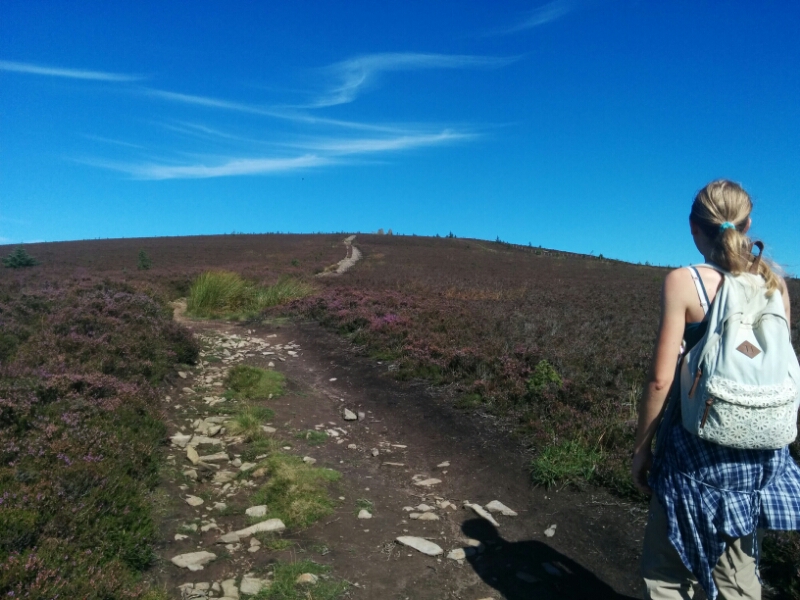 The views from the top were superb – you could see for miles in all directions. It was also hot and sunny, with little wind.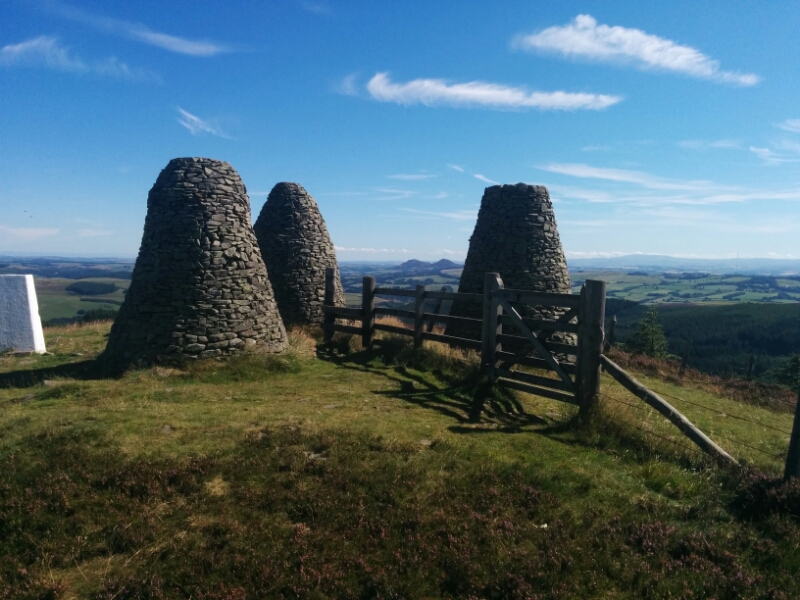 We could have stayed there all day, but didn't want to keep Tina waiting too long, so we headed back down and ate out lunch by the reservoir.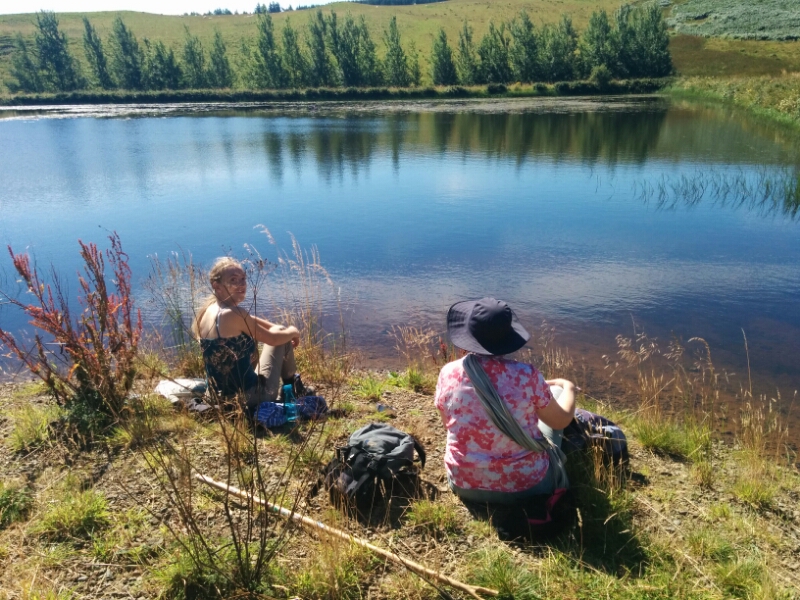 We then headed up to the grave site. Look it up on the web if you want the full story!
The rest of the route was back along forest tracks downhill, but it was very warm by this stage, so after a quick bit of shopping in Selkirk, we returned for a much needed cup of tea!