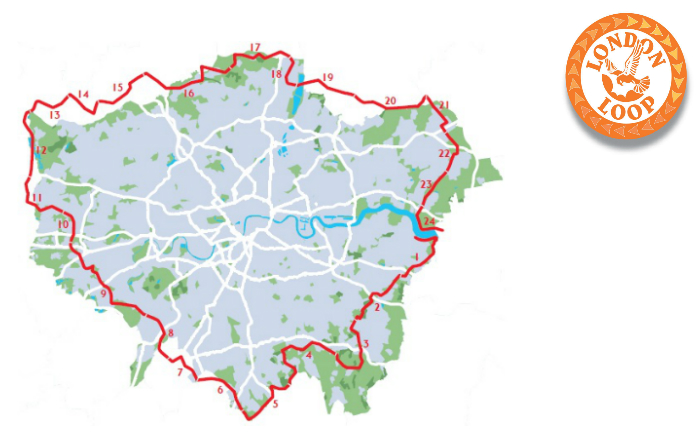 Another reasonable day weather wise, so it's out with the Oyster card again and off to North London. Unfortunately, Thameslink was having problems, so it took rather a long time to get to Elstree & Borehamwood Station and start the walk.
This section is noted for "a high proportion of road walking", which is a shame as it also passes through some nice countryside. But first, 1½ miles of trudging along busy roads, though at least there was a pavement…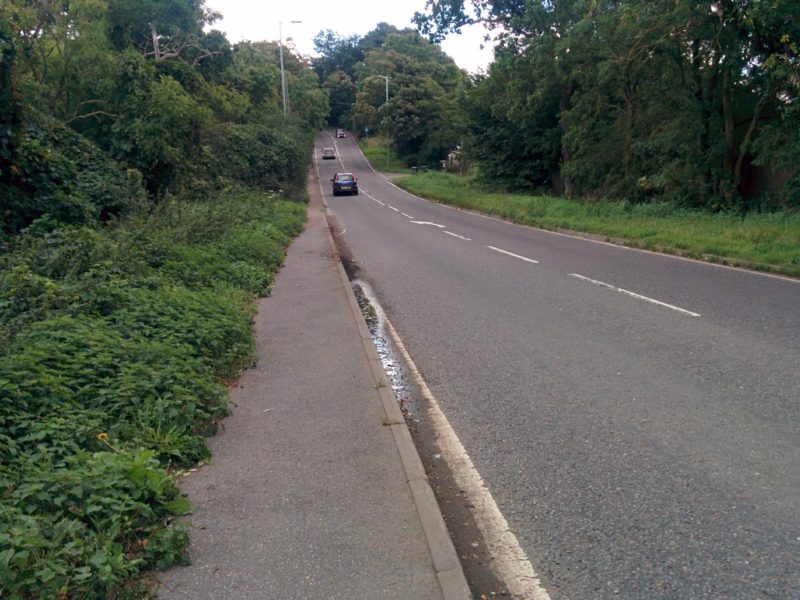 Then finally, into Scratchwood Nature Reserve. The name may seem familiar to older readers as the nearby services at the south end of the M1 used to be called "Scratchwood Services". Now it's the much less helpful "London Gateway Services".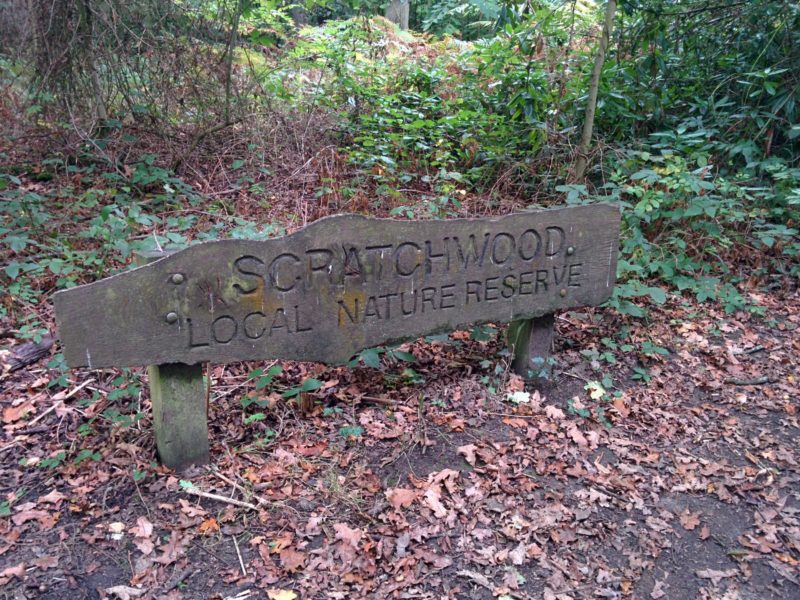 But all too soon, a ¾ mile detour was necessary to cross the A1 using a subway.
The subway was fairly pleasant inside (as subways go!). Maybe it's too far from anyone that (mis)uses it?
Then back up the other side to reach the rather nice Moat Mount Open Space.
Yet more road walking leads to Totteridge Fields:
The path then follows Dollis Brook into Barnet: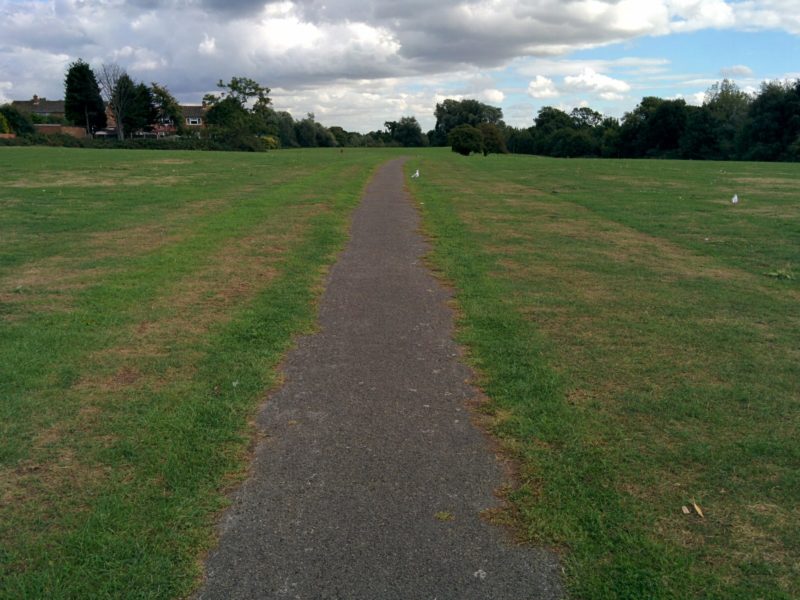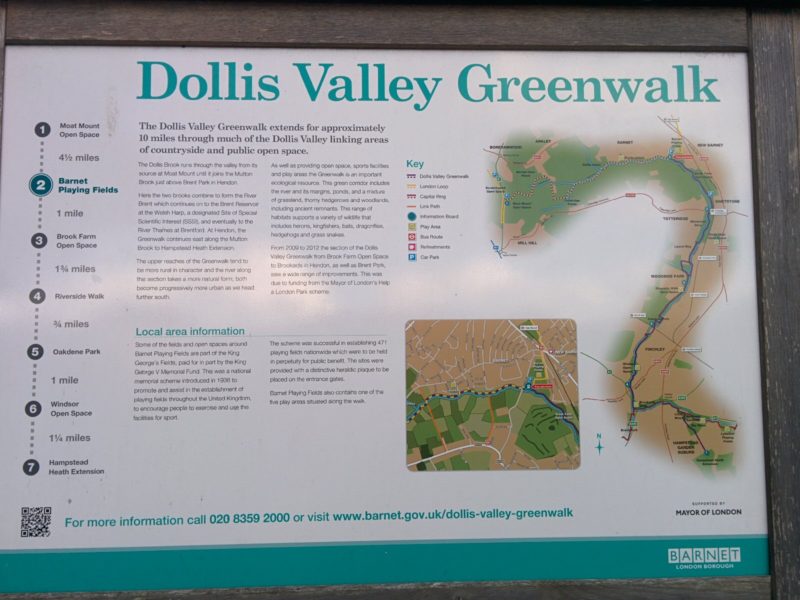 You can just see the tube trains at High Barnet Underground Station (at the far end of the Northern Line) through the trees: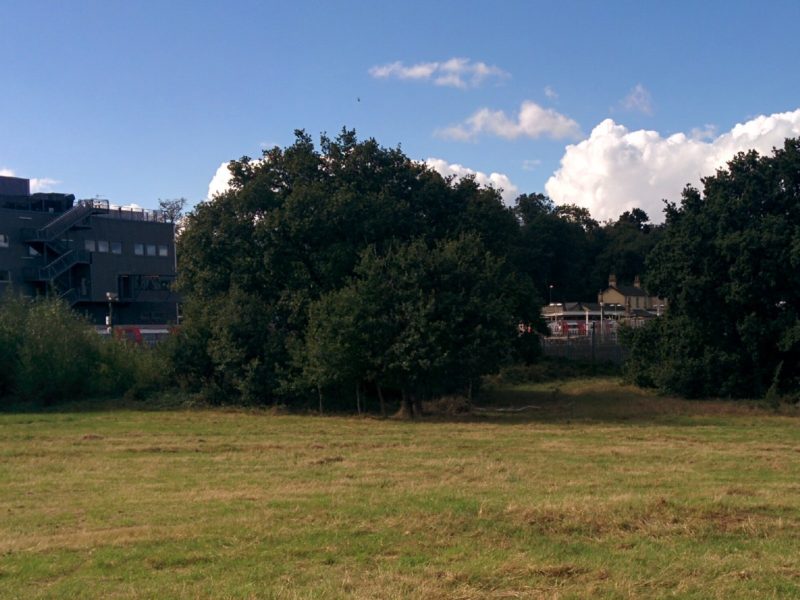 From here, a pleasant path leads to Hadley Green, with yet another London Loop information board:
The route then goes through the pretty village of Monken Hadley:
and across Monken Hadley Common:
A bridalway crosses the East Coast Main Line:
and continues across the common:
Then it's back to suburbia for the walk to Cockfosters Underground Station, at the northern end of the Piccadilly Line.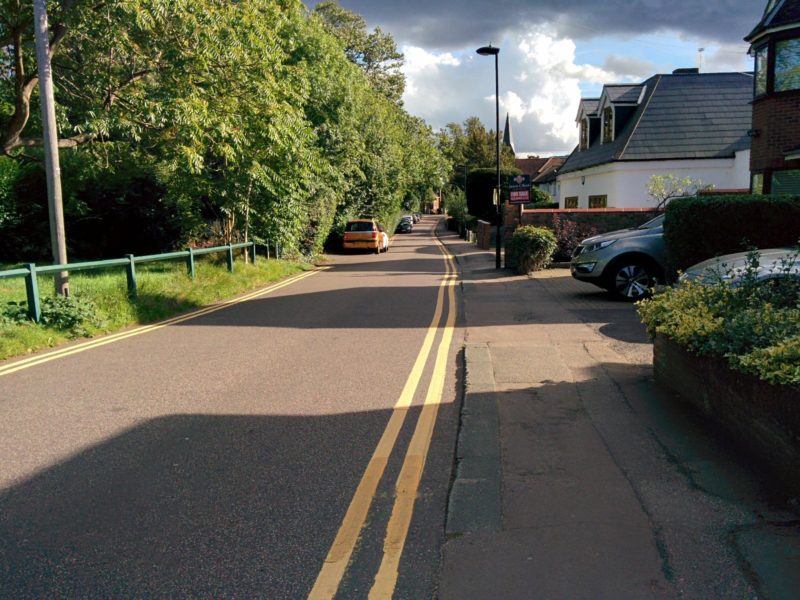 11.5 miles of London Loop walking today and 2 Geocaches found.
London Loop Walk 17 – Cockfosters to Enfield Lock
For more information on the London Loop, see https://en.wikipedia.org/wiki/London_Outer_Orbital_Path and https://tfl.gov.uk/modes/walking/loop-walk