Finally, the winter is (almost) over, and it's time to continue my London Loop walk.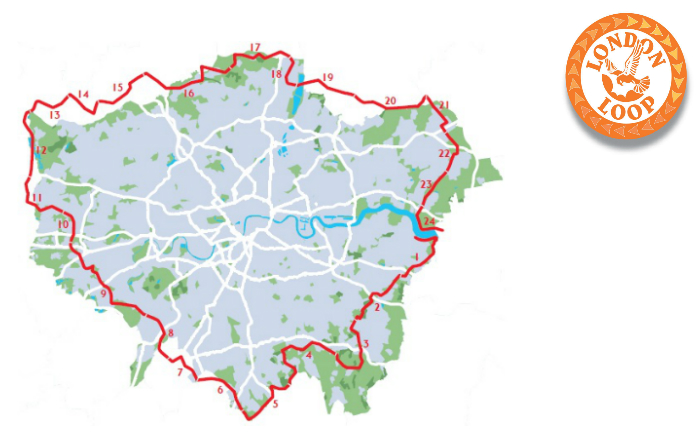 The tube seems to take forever to get to Cockfosters, but in reality, it only took 1¼ hours from Orpington!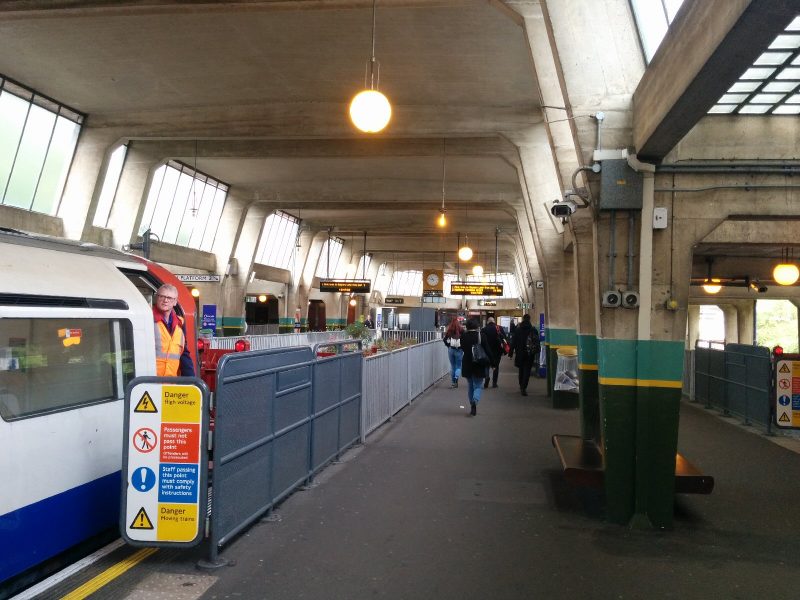 The London Loop route goes right past the station, so it's just a case of crossing the station car park road and then it's countryside!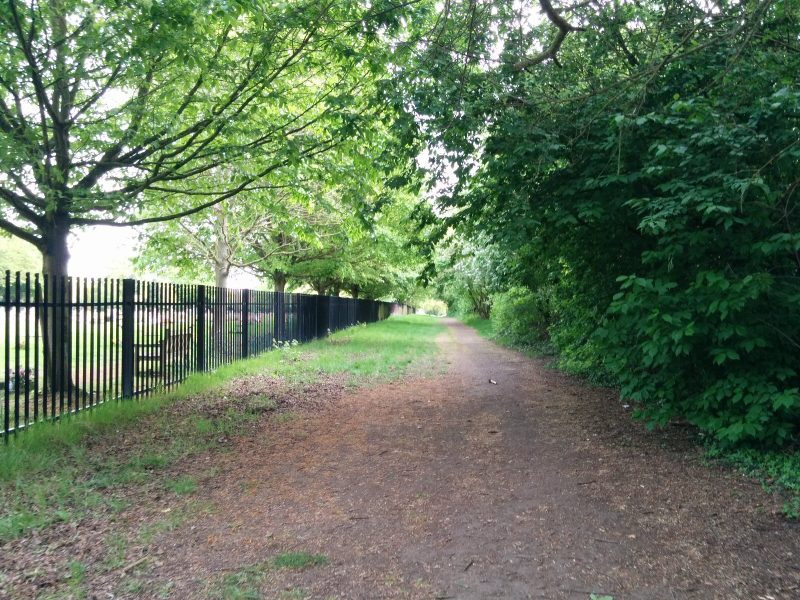 This is part of Trent Country Park, a lovely and well maintained area that would be worth further exploration (apart from the journey there…).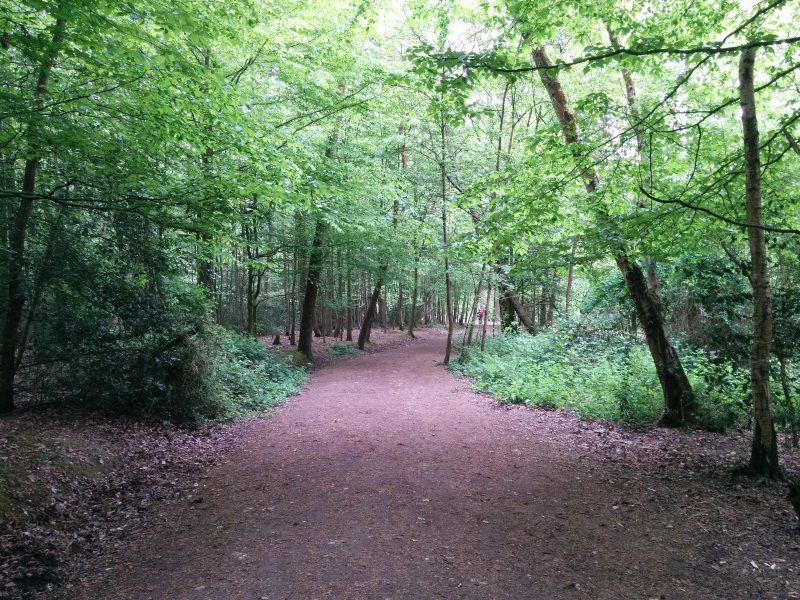 At the edge of the park is the 20 metre tall Sassoon's Obelisk erected in 1702.

The path then follows Salmon's Brook through Enfield Chase, a 12th century royal hunting forest.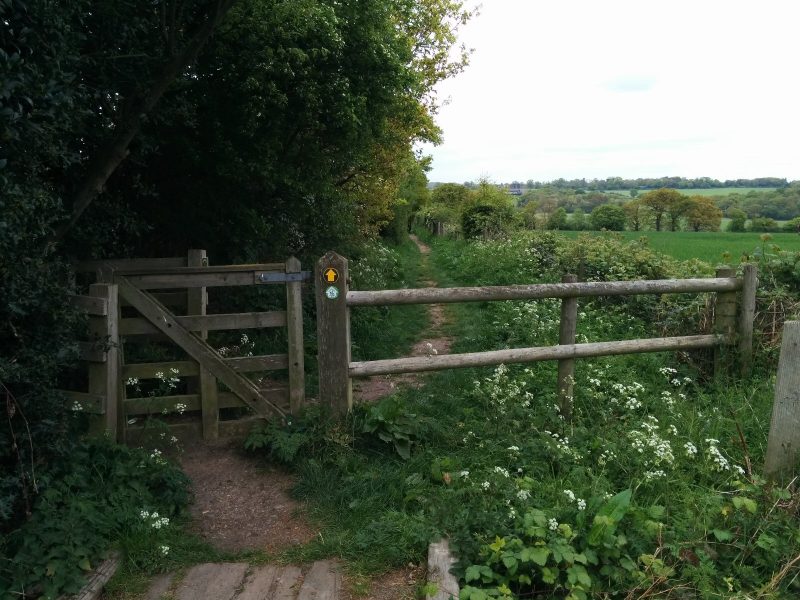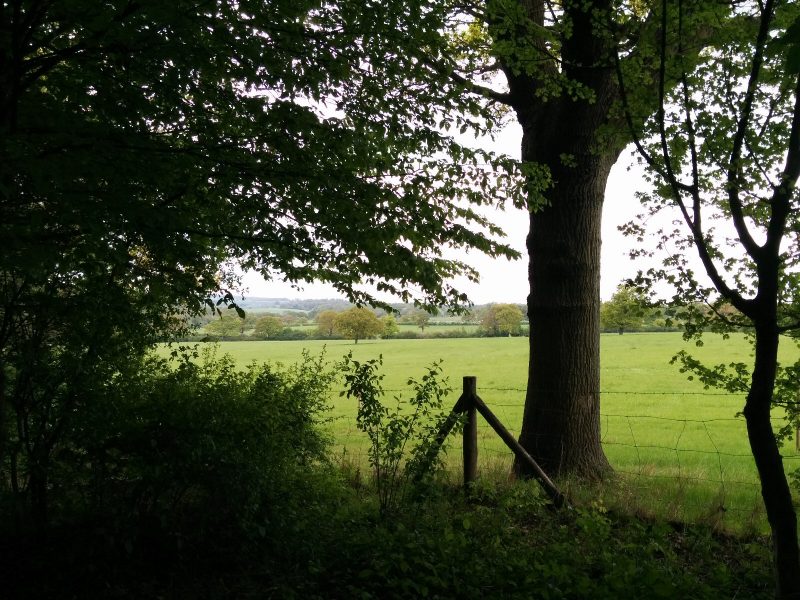 Climbing a small hill, Docklands is visible on the skyline in the distance:

A short bit of road and a longish farm track leads to the attractive Hilly Fields Park.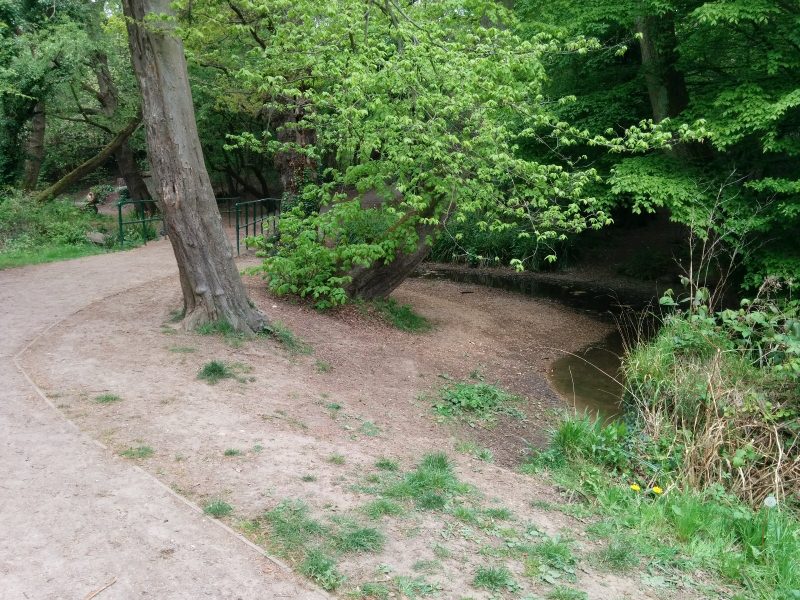 Crossing the next road leads to Forty Hall Park: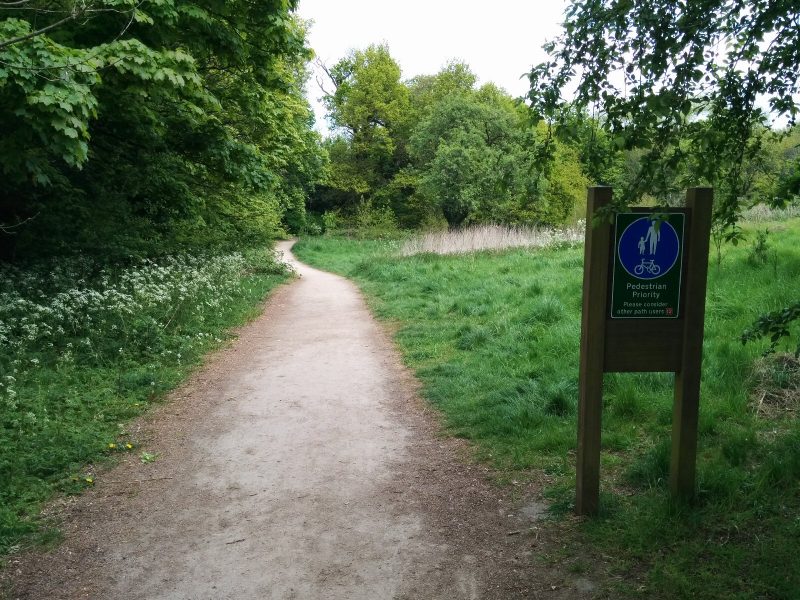 The next stretch crosses New River, which used to bring water into East London:

All tranquillity is lost at the Great Cambridge Road (A10), but at least there is a (tall) footbridge to cross it: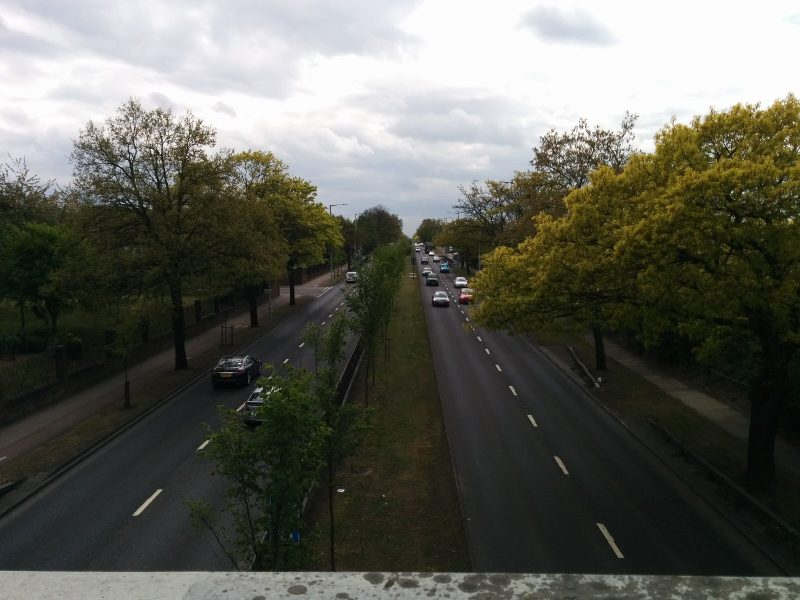 From here on, it's back to suburbia at Turkey Street: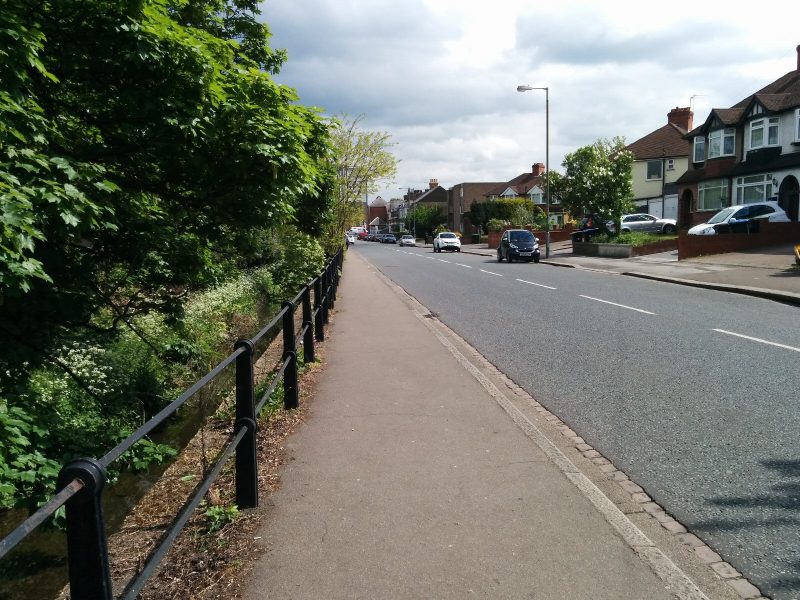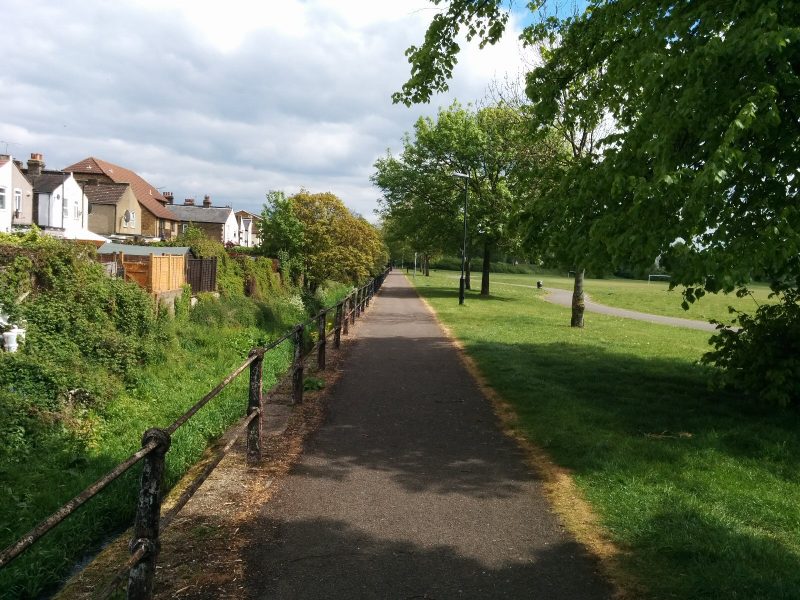 A short walk leads to Enfield Lock station, and the start of the journey home.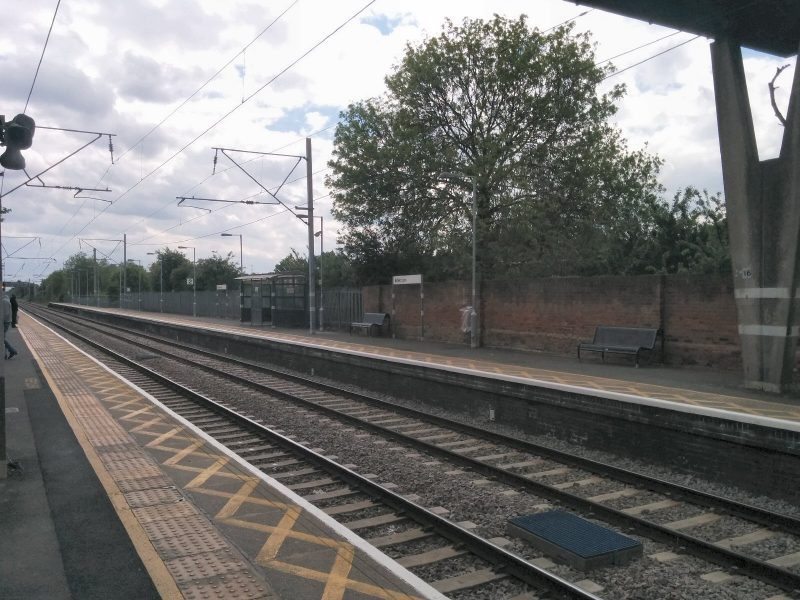 9½ miles of London Loop walking today and 3 Geocaches found.
London Loop Walk 18 and 19 – Enfield Lock to Chigwell
For more information on the London Loop, see https://en.wikipedia.org/wiki/London_Outer_Orbital_Path and https://tfl.gov.uk/modes/walking/loop-walk