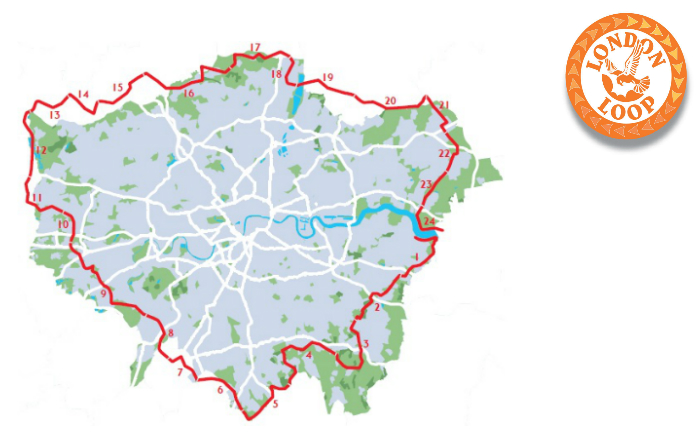 I returned by train to Enfield Lock station to start the next section of the Loop. The route starts by following Turkey Brook again: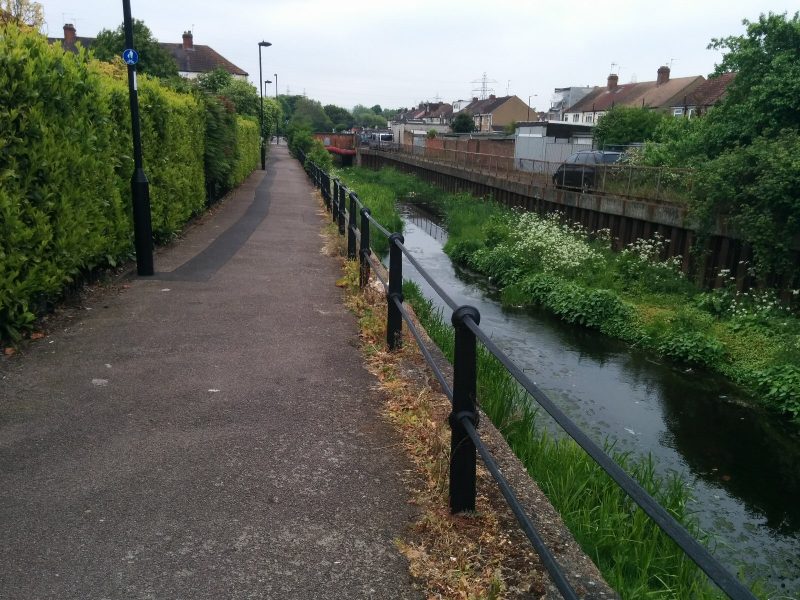 After nearly a mile, pretty Enfield Lock (on the River Lea) itself is reached: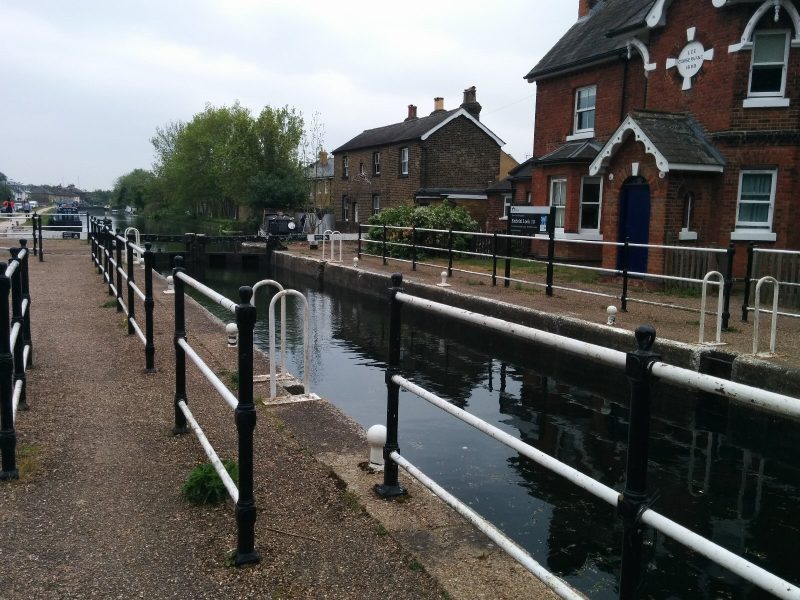 The route then follows the 'River Lea Navigation':
and crosses the River Lea itself:
This leads to Sewardstone Marsh Nature Reserve:
and the path up the hill to Sewardstone itself: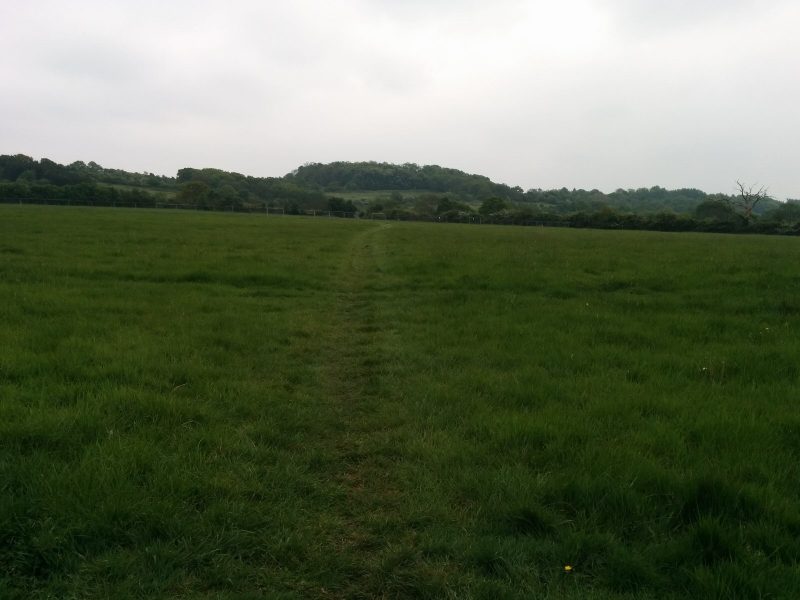 The woods at the top were full of Wild Garlic: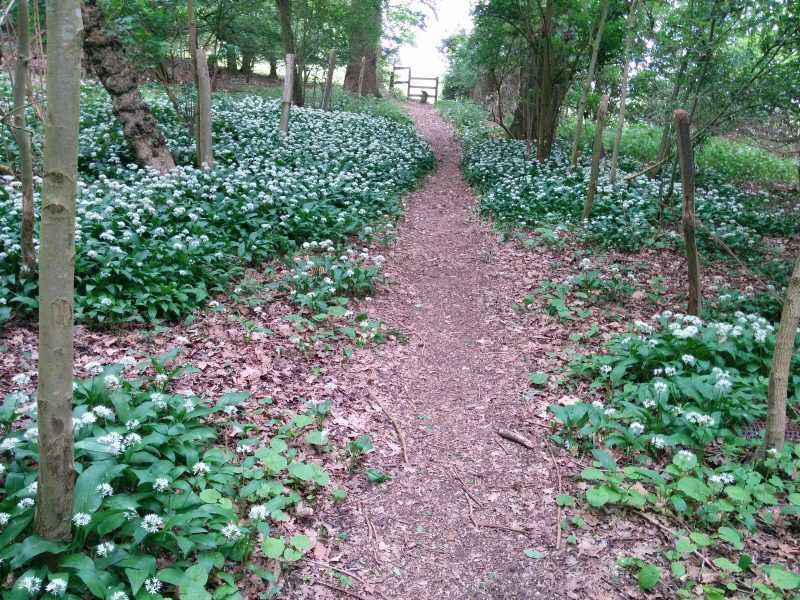 and have good views over the Lea Valley and King George's Reservoir (though I doubt that he actually built it himself):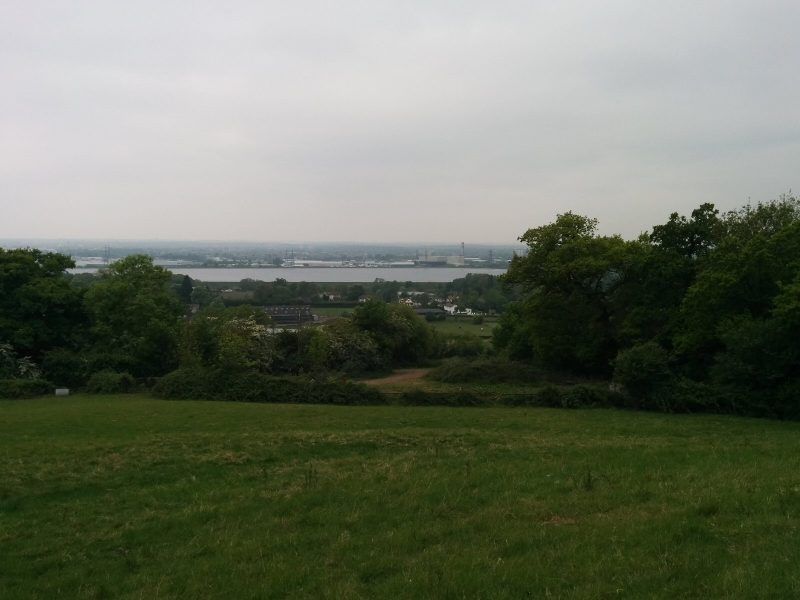 This is a really nice section of the London Loop, hard to believe that East London is so close!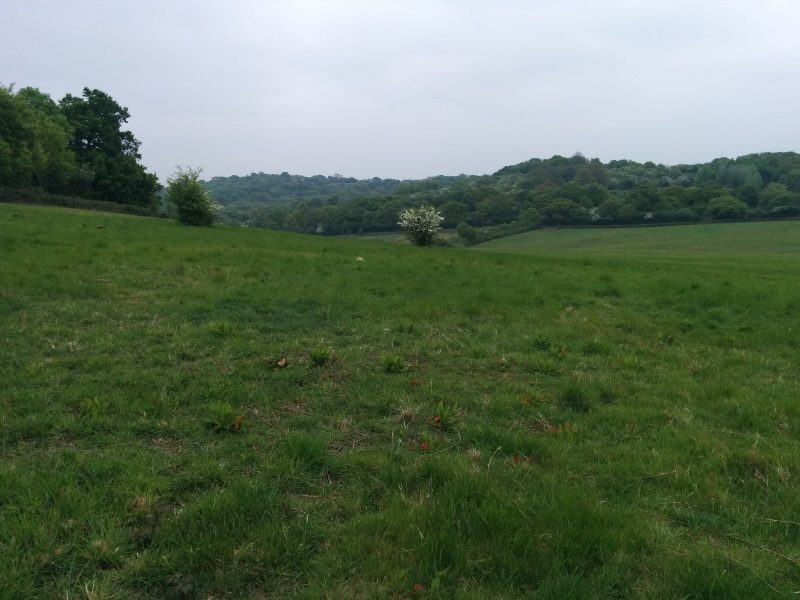 A section of road walking followed, then the entrance to Gilwell Park (home of the Scout Association) was reached:
I've camped here many times in years gone by – my main memory is of cooking breakfast in a tent when the canvas blew off and I of course continued, this time with extensive views of King George's Reservoir!
The route then heads through Epping Forest to Chingford:
The large 'tree' in this photo is a disguised mobile phone mast on the edge of Chingford Plain: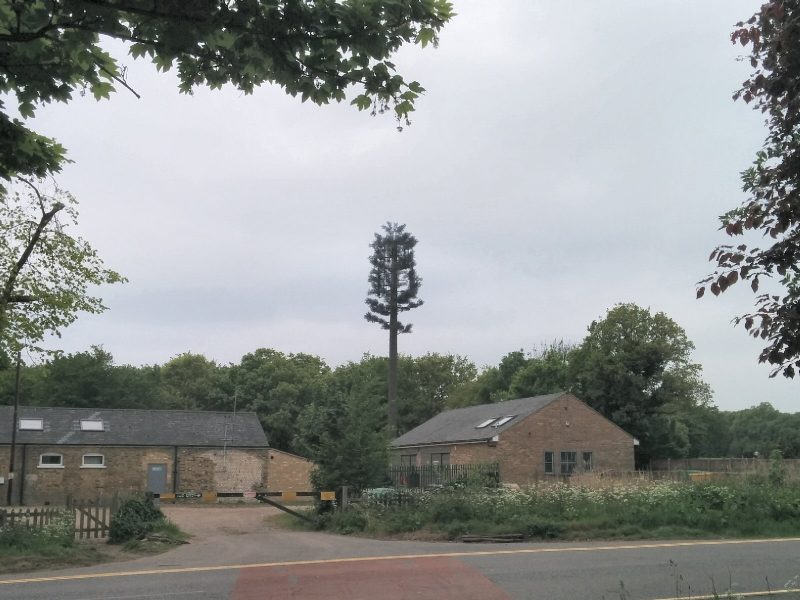 Chingford Plain is the start of the section 19:
Eventually, the forest leads to the suburbia of Buckhurst Hill, albeit with a nice path: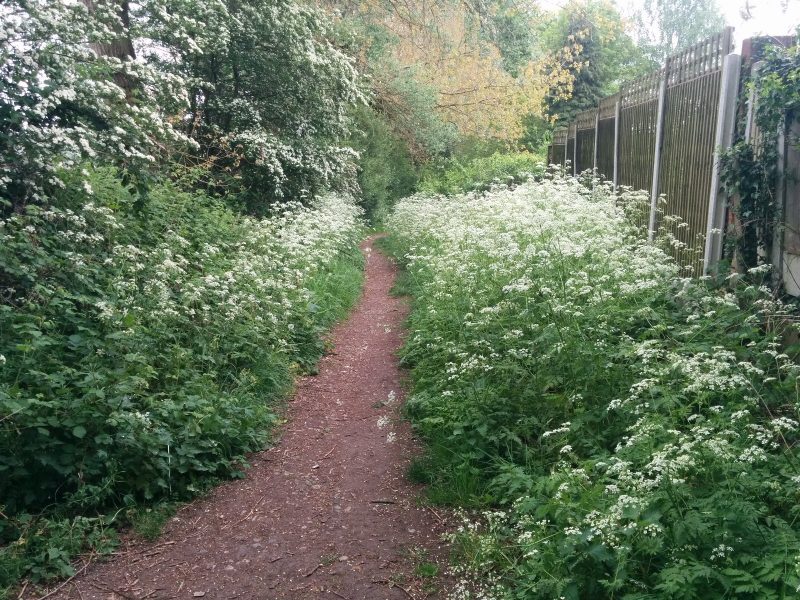 The Central Line to Epping is then crossed:
Next is Roding Valley, with a nice lake and park:
and a good path along the River Roding:
All too soon, the M11 needs to be crossed: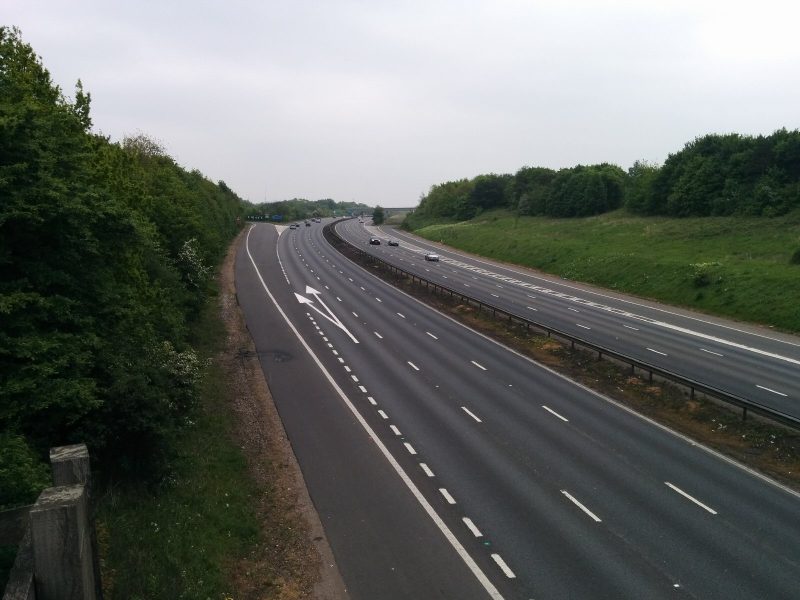 and then it's a long walk down a busy road to Chigwell Station and the train home:
9 miles of London Loop walking today and 2 Geocaches found.
London Loop Walk 20 and 21 – Chigwell to Harold Wood
For more information on the London Loop, see https://en.wikipedia.org/wiki/London_Outer_Orbital_Path and https://tfl.gov.uk/modes/walking/loop-walk