Much cooler and windier weather today, so we abandoned plans to visit Dedham Vale (Constable Country) and instead walked to Stoke by Nayland for a lunchtime drink.
Parts of the town are quite old and scenic: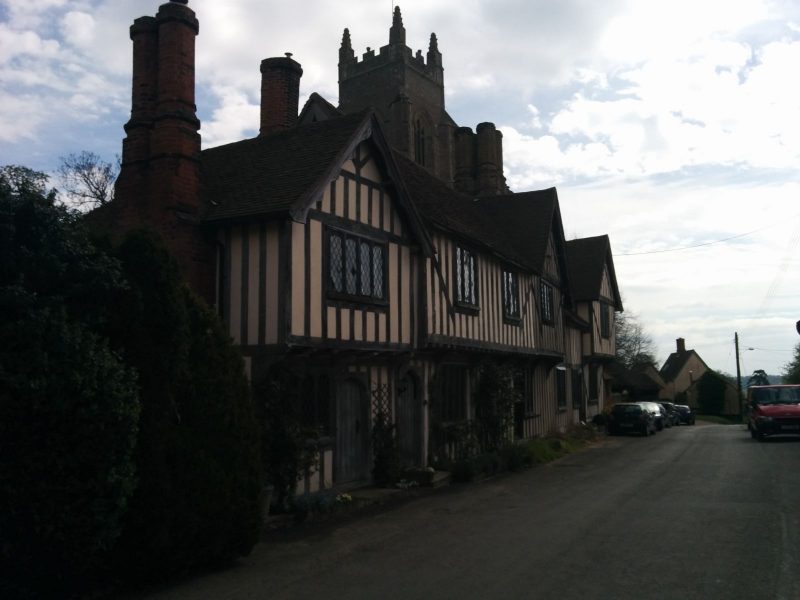 But we headed to the one dog friendly pub, unfortunately a rather upmarket gastropub. Dogs are only allowed in the 'tap room' and it was hard work dragging Toby past lots of posh diners to get to it. The small room was packed with dog owners (and their dogs). Good beer and some interesting starters though, and Toby didn't disgrace himself too much.
It was a nice walk back, albeit on familiar (to me) paths.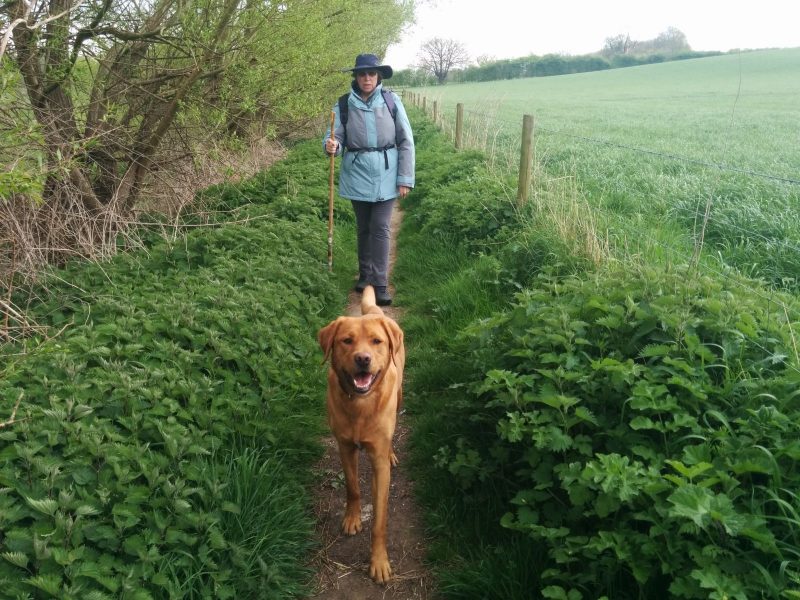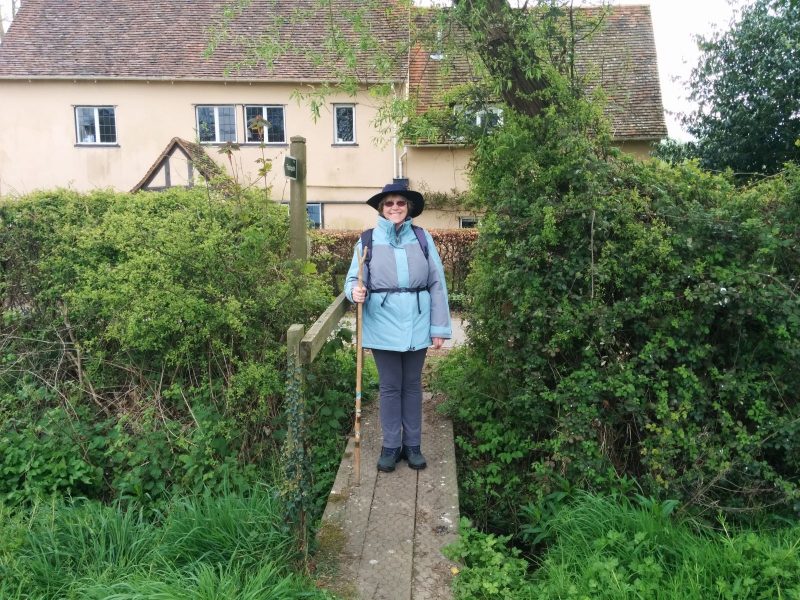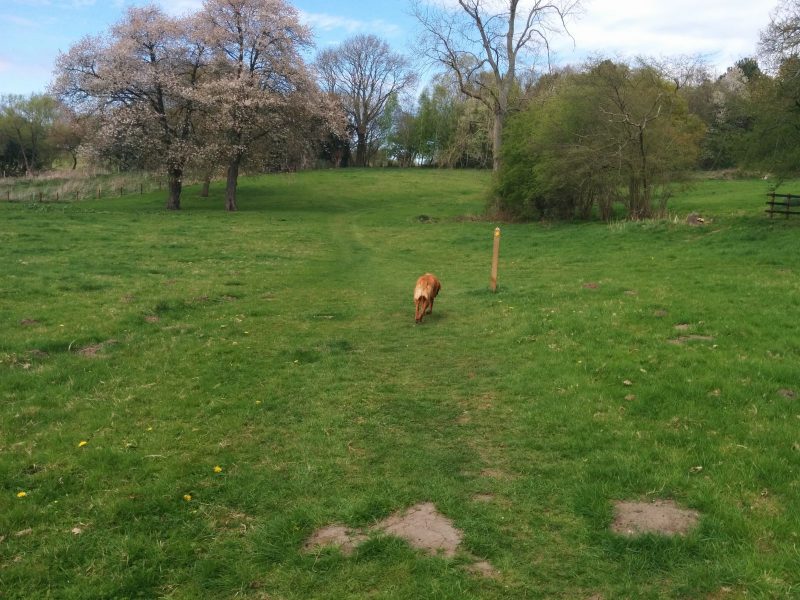 As a bonus, the last bit was back through the 'Bluebell Woods' close to our cottage – there seem to be even more than when we arrived.
6½ miles on this walk today. And our first geocache of the week!