Toby and I were dropped off in Horkesley this morning, with the intention of following the Essex Way long distance footpath to Stratford St Mary.
The roads at the start were very busy with commuters rushing to work, but we reached countryside eventually.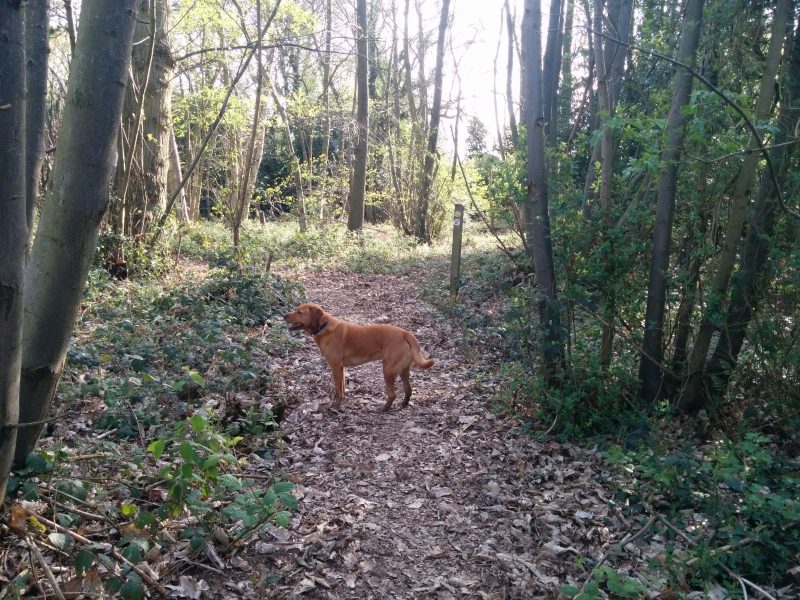 Eventually (after having to walk round a field of cows who really didn't like Toby) we reached Stratford St Mary and the Stour Valley path that went back towards Polstead on the other side of the valley.
I struggled a bit with this 'path' across a freshly ploughed field, but Toby loved it…
15½ miles total, and 27 geocaches found. A busy day!