We got on our coach to Jerez today; a journey that seemed to take forever, but probably wasn't really that long. Unfortunately, we didn't have time to really explore the town, but did of course have time for a quick beer.
Some of the squares in the town are lovely with jacaranda trees.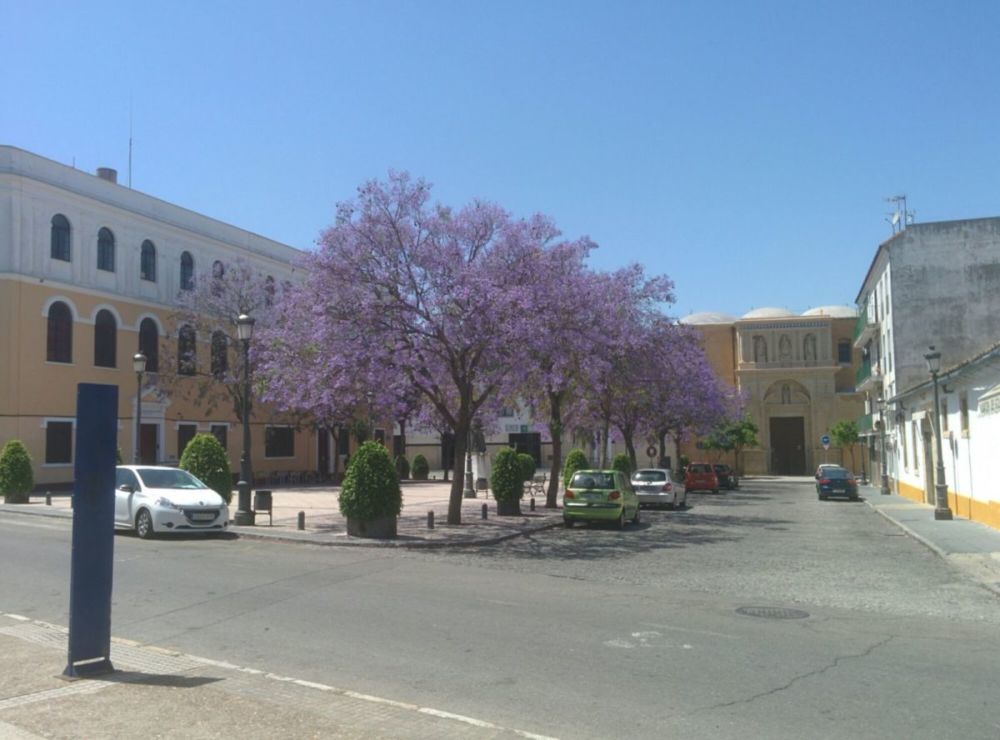 We had tickets for a "Horse Show" at the main stables in the town.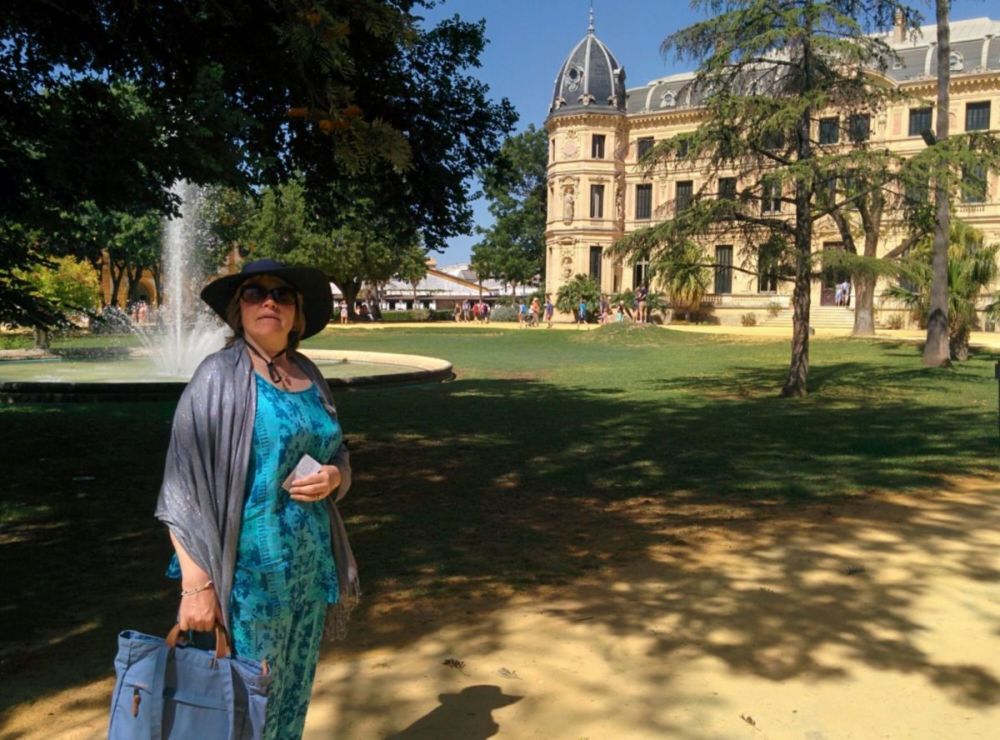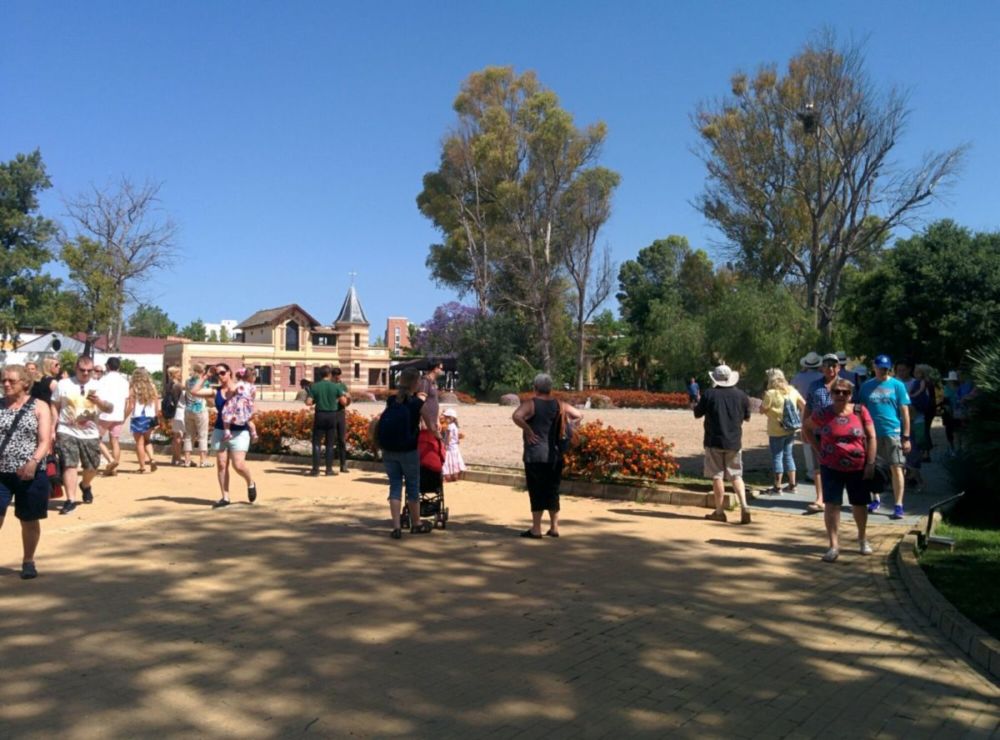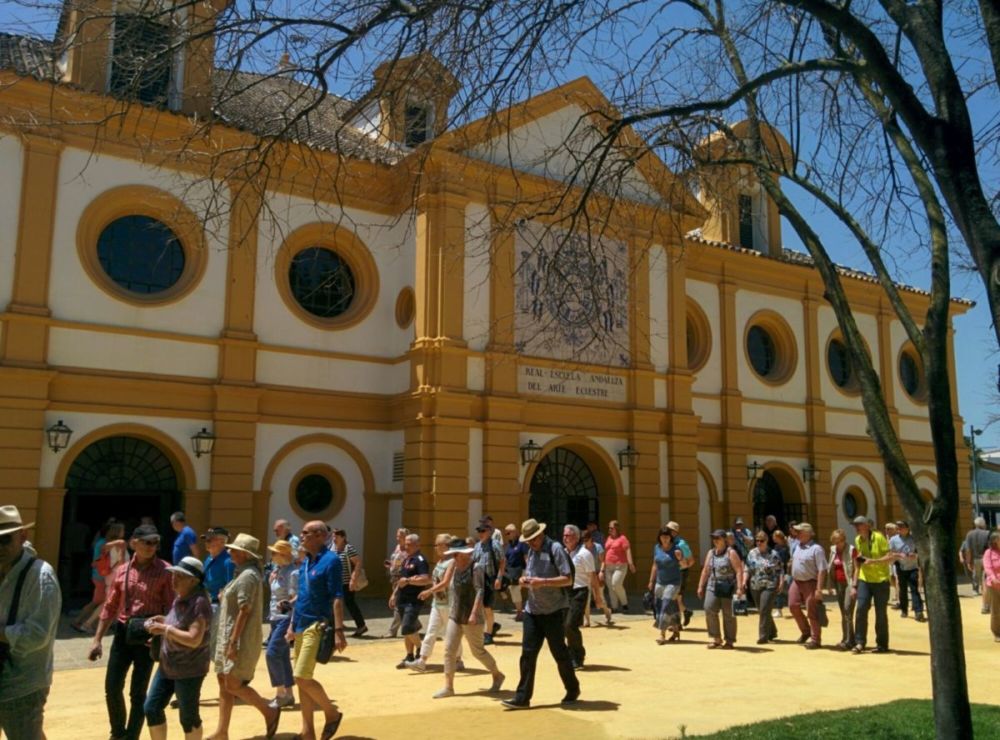 No photos of the show itself were allowed… We didn't expect it to be the highlight of the week, but watching horses prancing about and pretending to be kangaroos left a bit to be desired!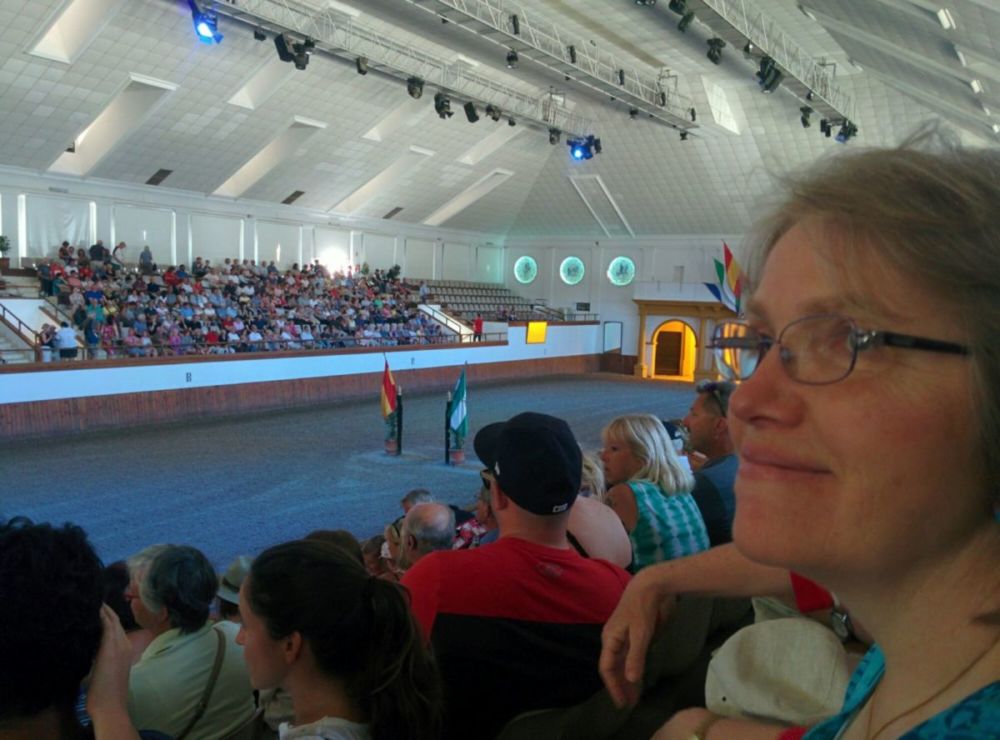 I'm sure it was really skilled stuff, and that the horses loved it…
Afterwards, we went to a Bodega (sherry winery) and had a very interesting tour of the barrels, with a good explanation of the process involved.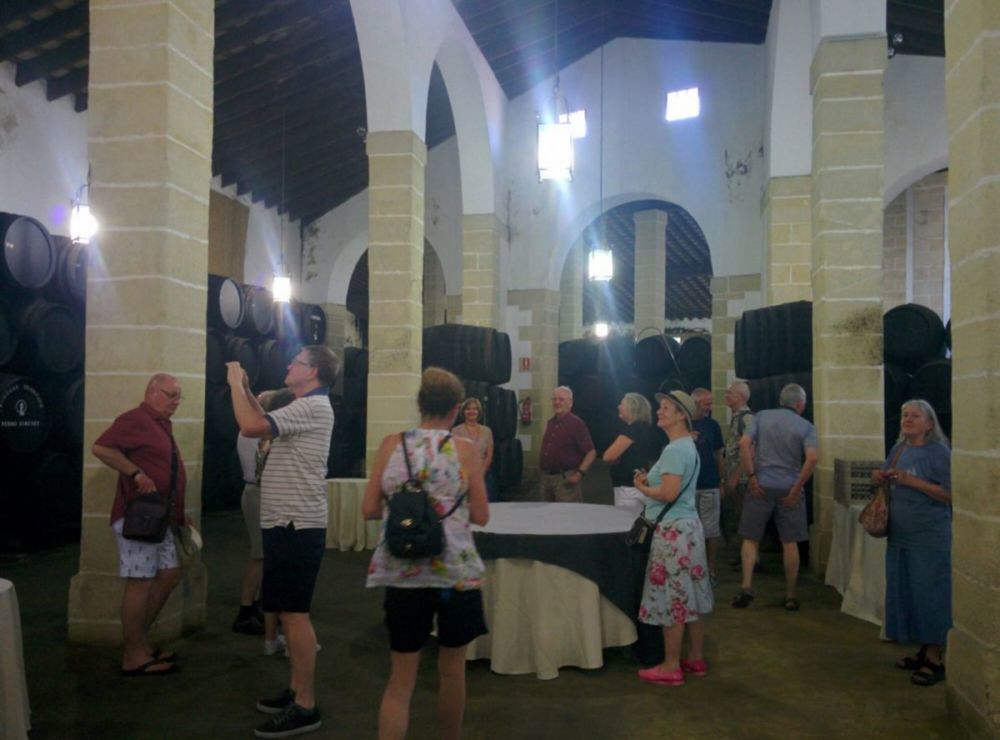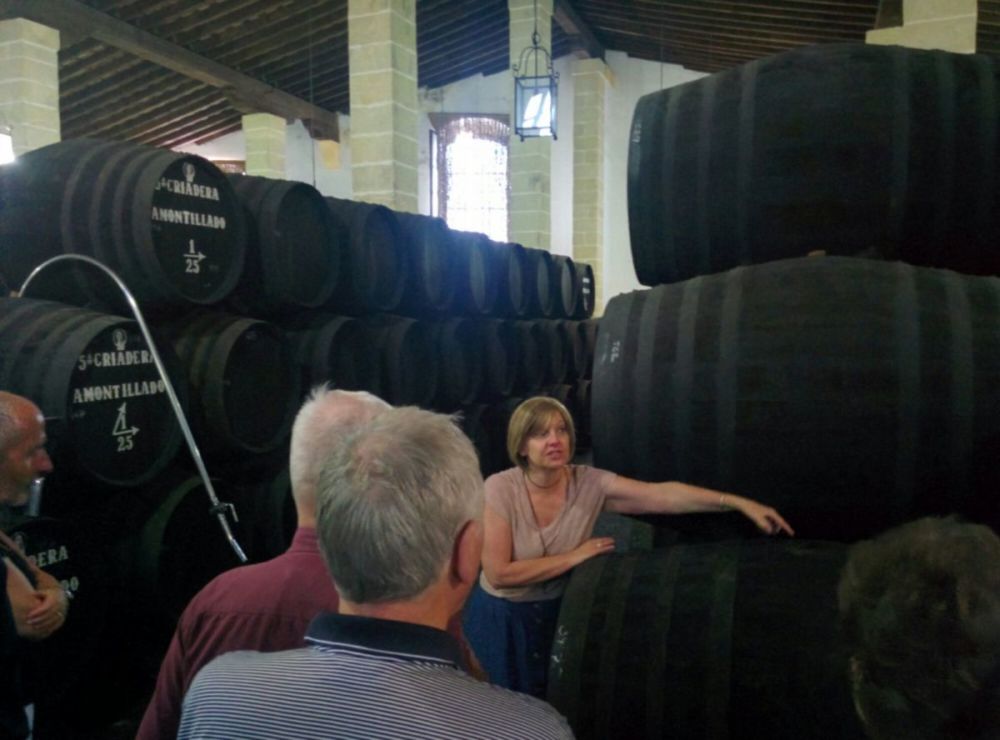 This was followed by a sherry tasting and a tapas lunch in a very nice courtyard.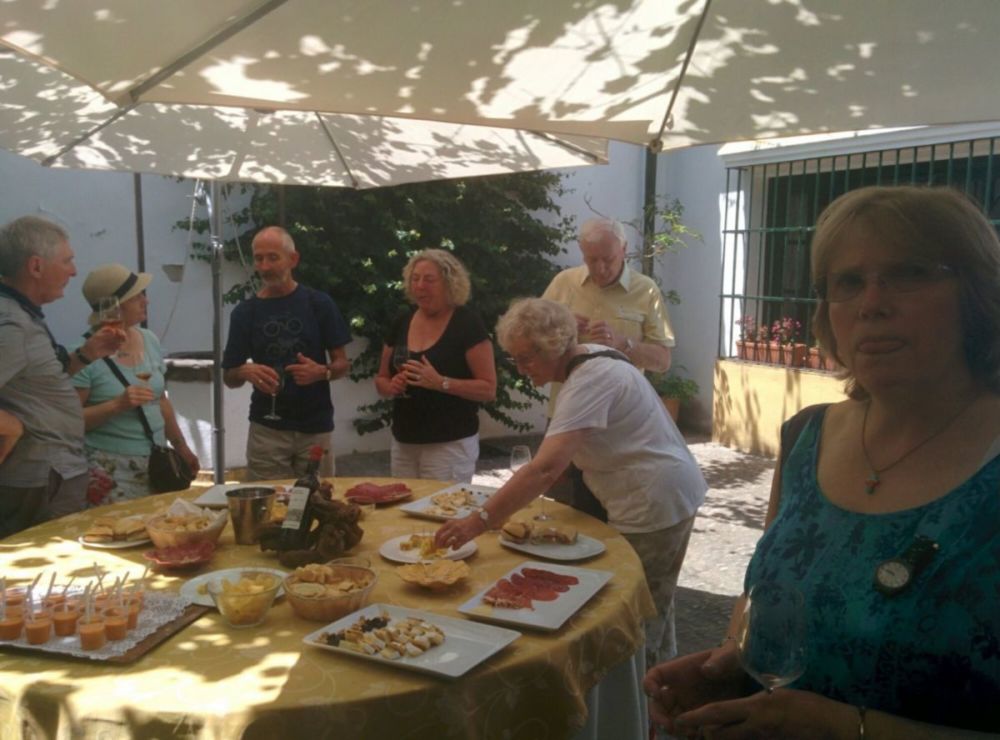 We then weaved our way back to the coach for the trip back to Seville.
Weather today: Hot all day with a nice gentle breeze!