We are quite impressed with Seville, lively but not too busy. And very warm, almost like being in the tropics…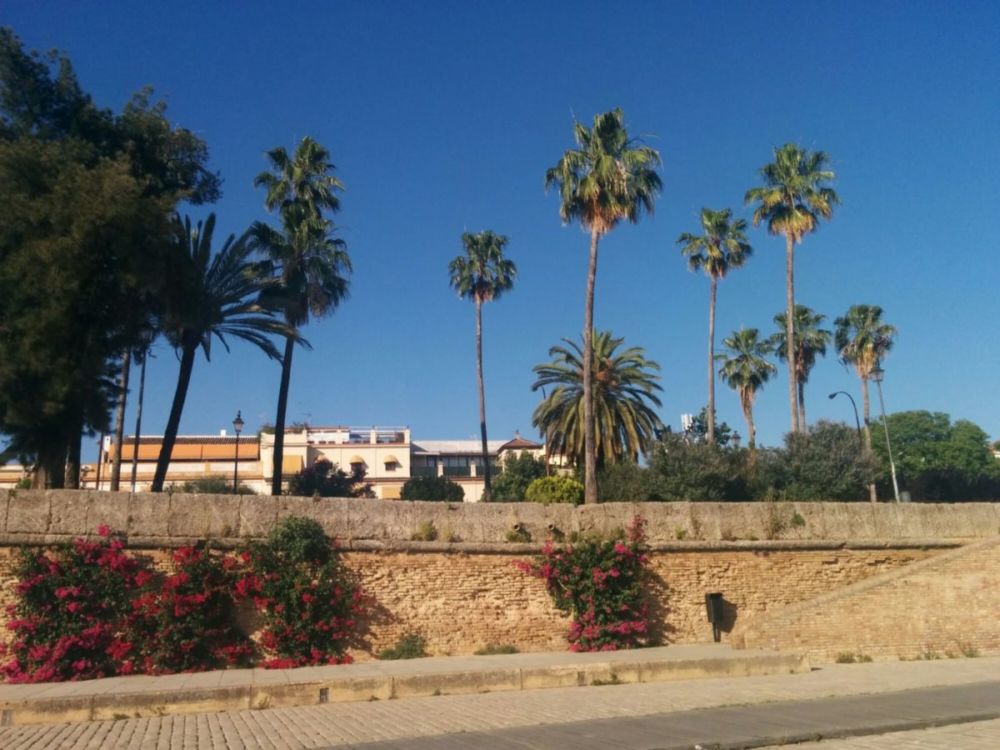 We had an organised meal in a nearby restaurant this evening. A fixed menu of 8 different courses; cheese, ham, gazpacho, tuna salad, fried assorted fish, croquettes, pig's cheek and pudding. All washed down with liberal quantities of wine. All very good.
It was a warm walk back, probably 28° or so.