The outside of La Sagrada Familia was heaving with tourists, but we just managed to see the outside through the crowds. A very unusual building, despite still being a building site after over 100 years.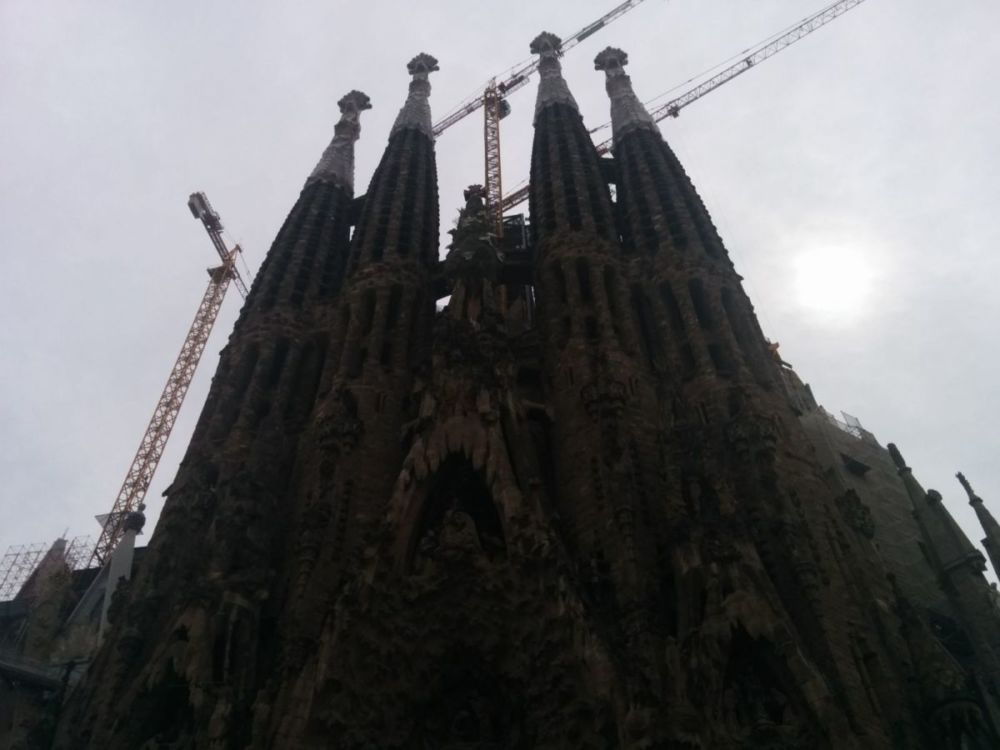 Time for lunch and a few beers, with it still just in view at the end of the avenue.
Then we got searched and were allowed inside. I'm normally fairly ambivalent about religious buildings, but this really made an impression.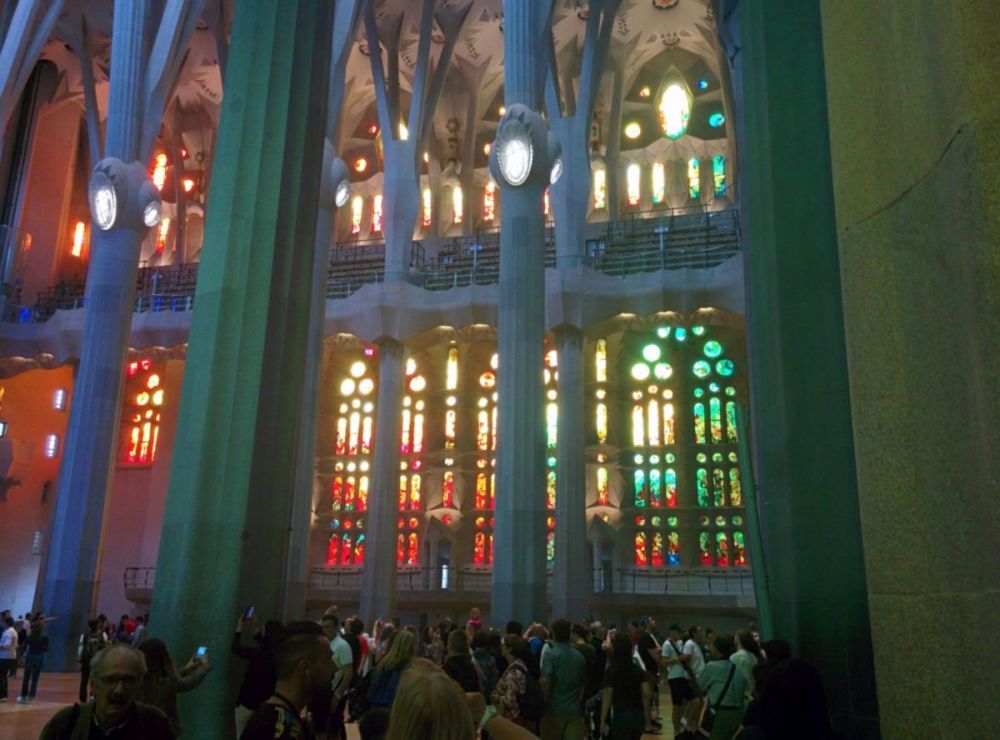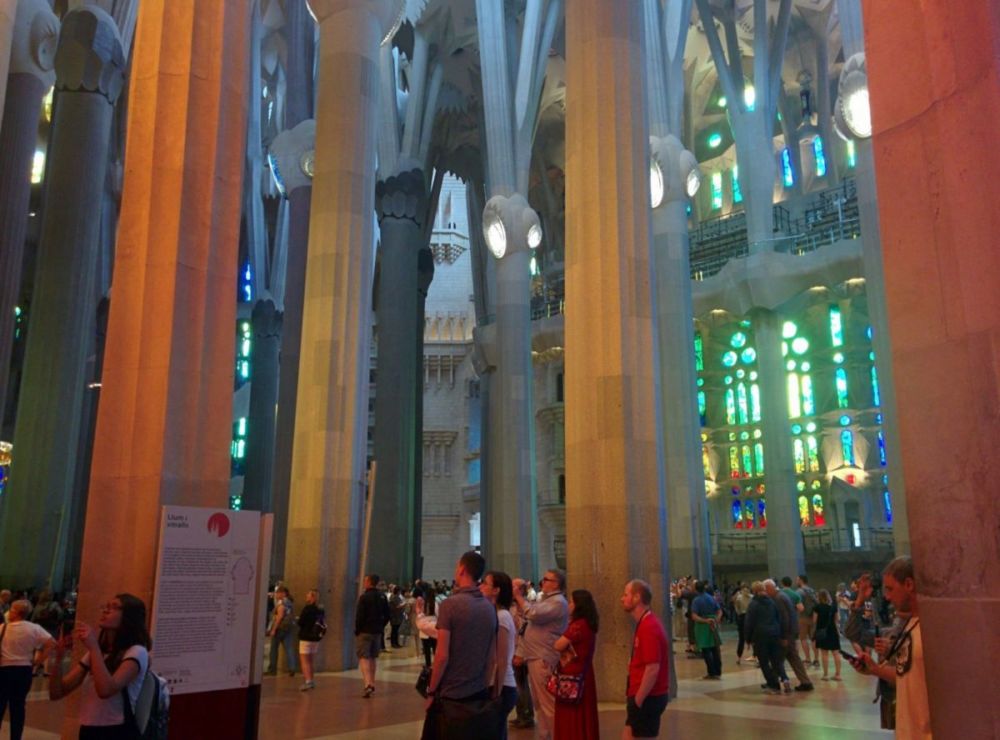 Just incredible…
We've scheduled a return visit to Barcelona in 2026, when the outside is supposed to be completed for the centenary of Gaudi's death.
We then walked back to the hotel via one of Gaudi's other creations:
Odd, rather than mind blowing!