After a lengthy lunch, we were pleased to see that the rain had stopped, so we explored Cong. Rather touristy (it's famous as the location for some old films) but a bit of everything.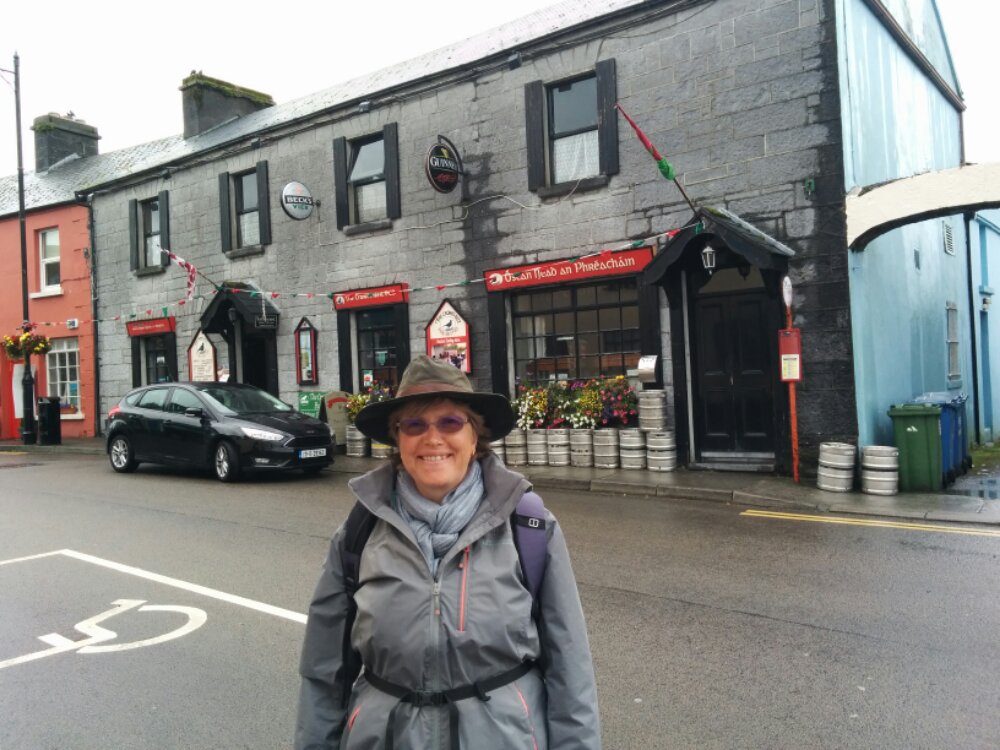 Including a duck house.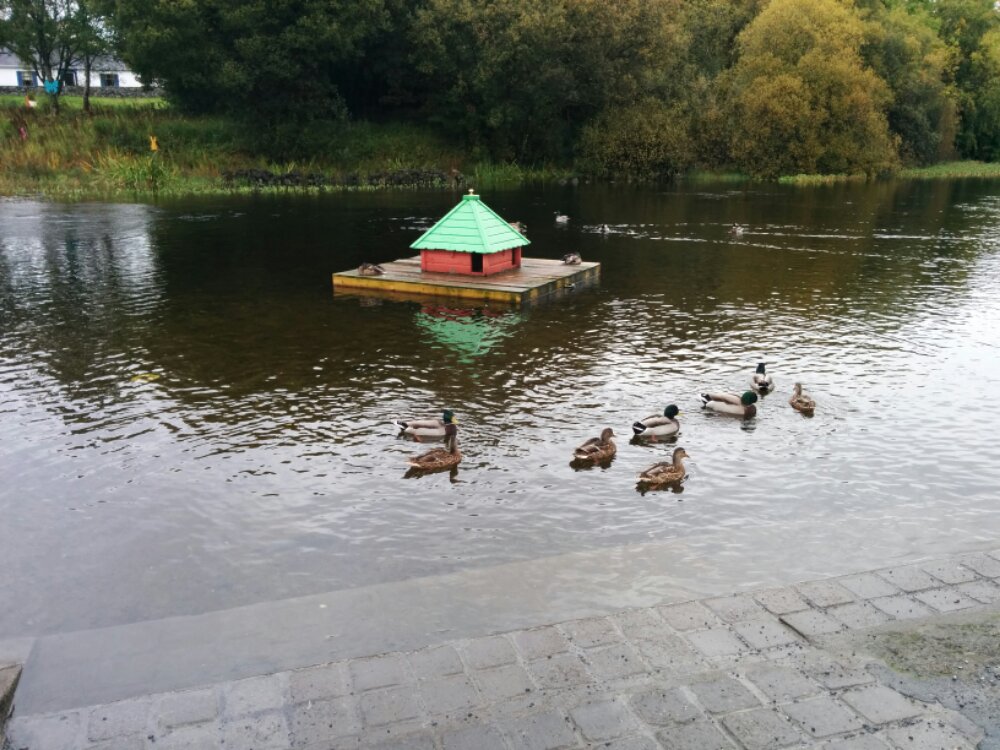 Bog Wood Sculpture:
And a statue of John Wayne and Maureen O'Hara.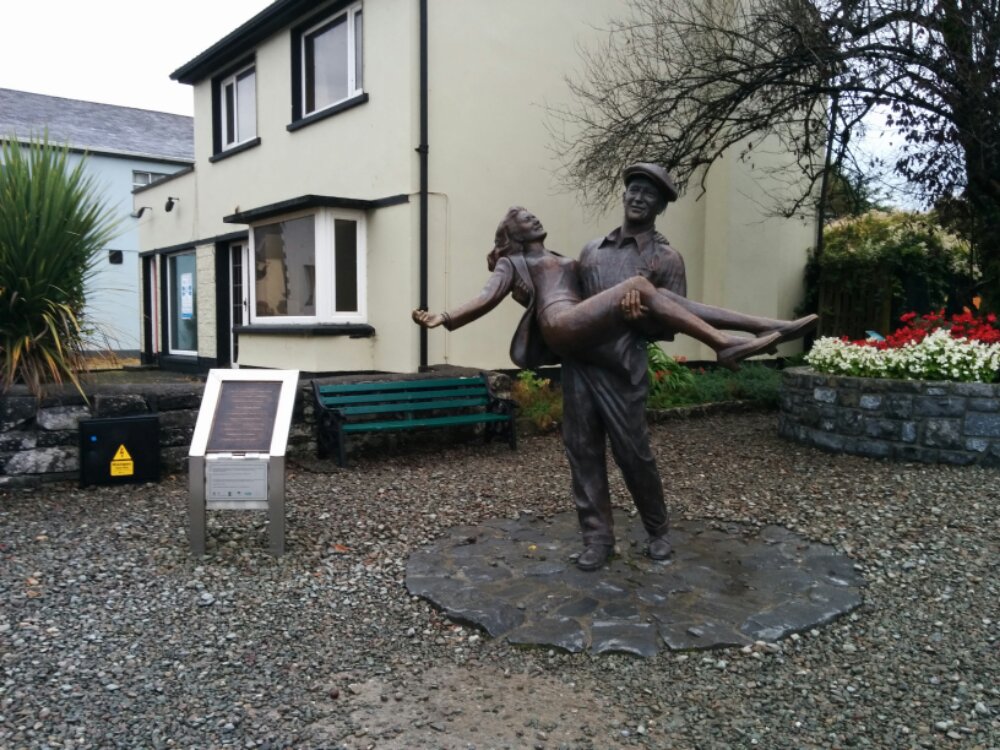 It also has an interesting ruined Abbey: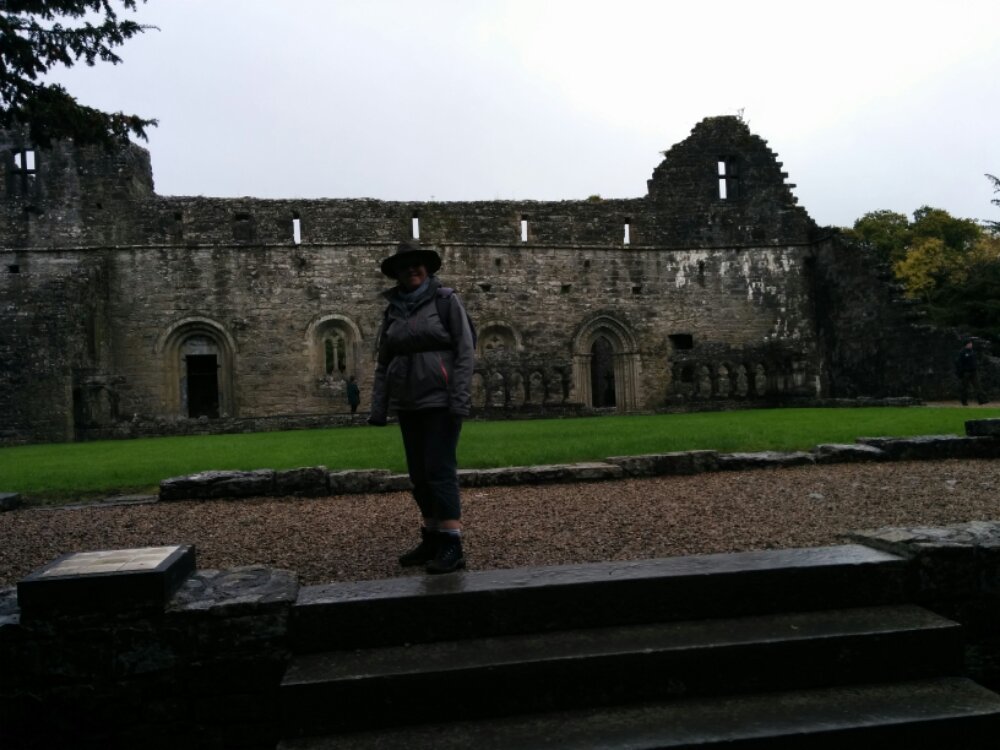 with some nice grounds by the river: