It's a very wet day here today, but the only day this week that we can take a boat trip across Lough Corrib…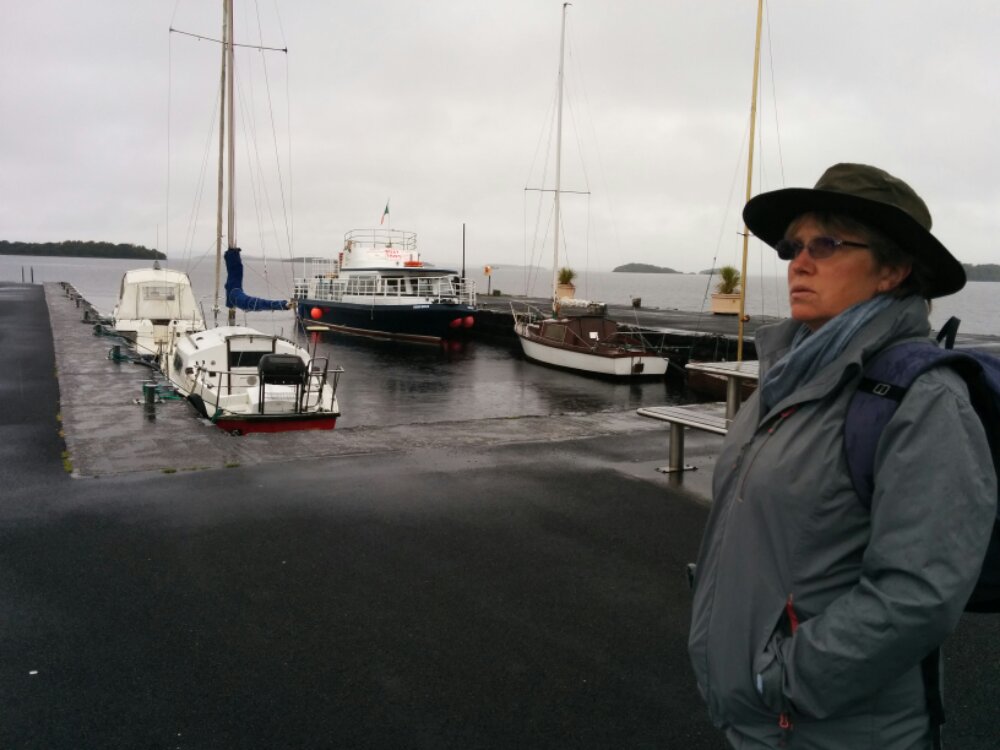 You can see our boat in the background. Visibility was not good, not helped by steamed up windows, but the captain managed an entertaining commentary whilst occasionally pointing the boat in the right direction!
We stopped at Inchagoill island (now uninhabited) and had a tour of the ancient monastery, church and abandoned village.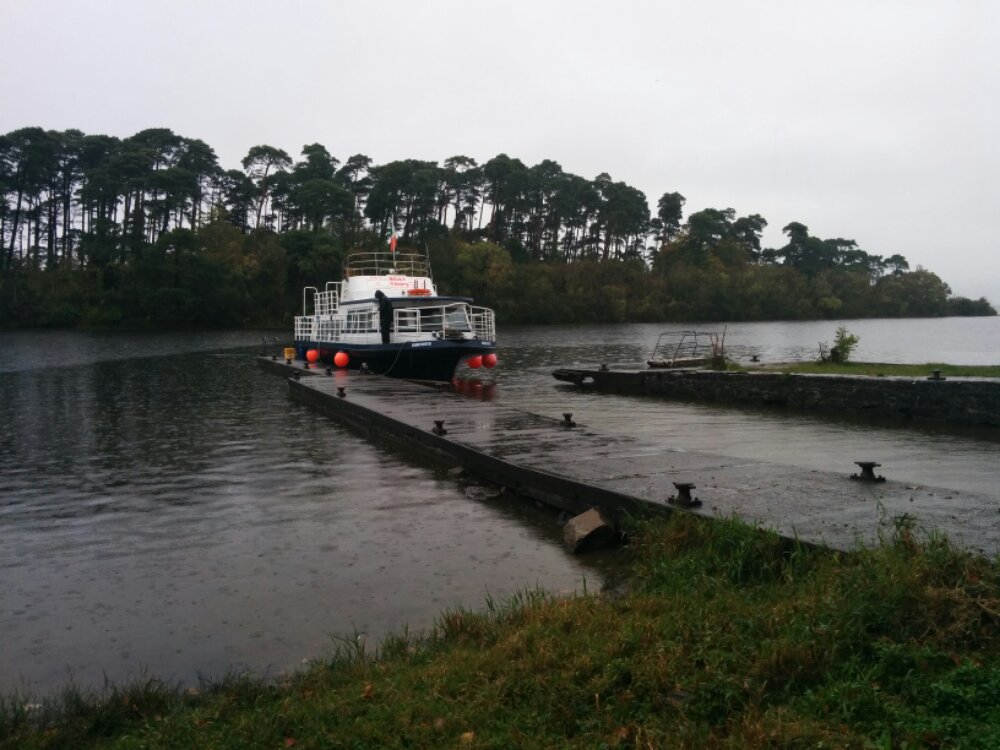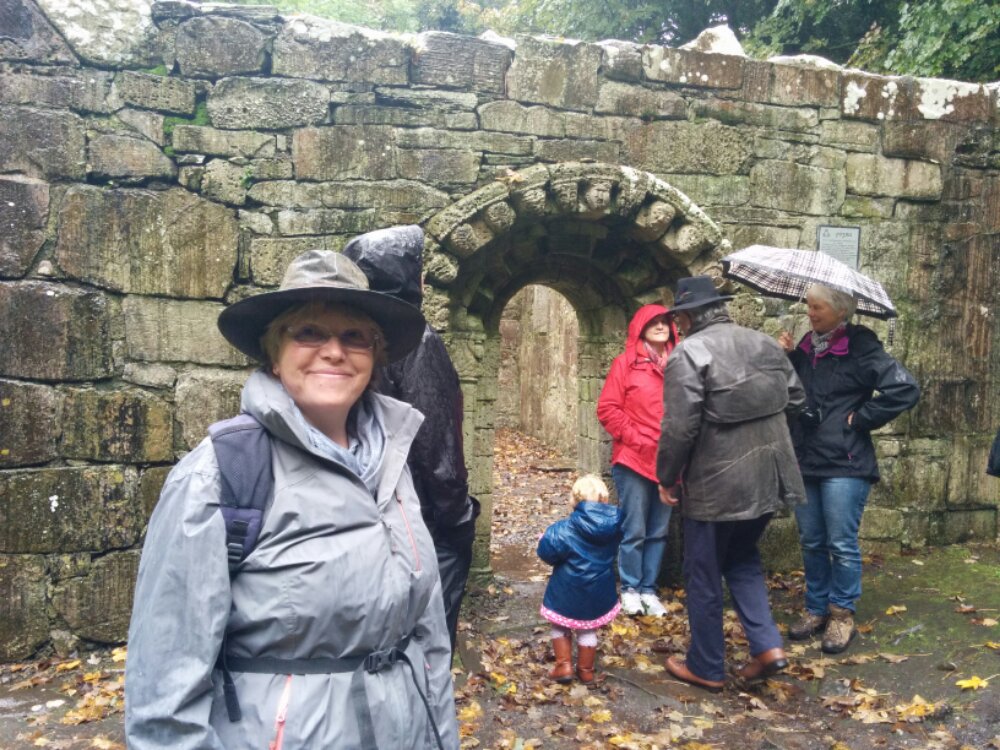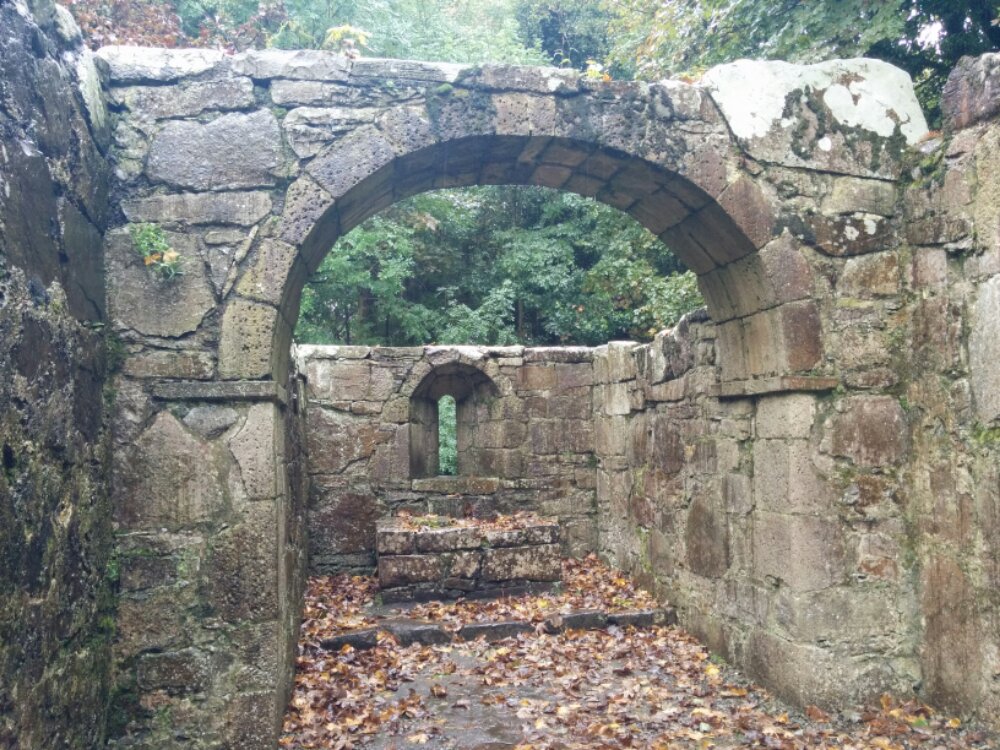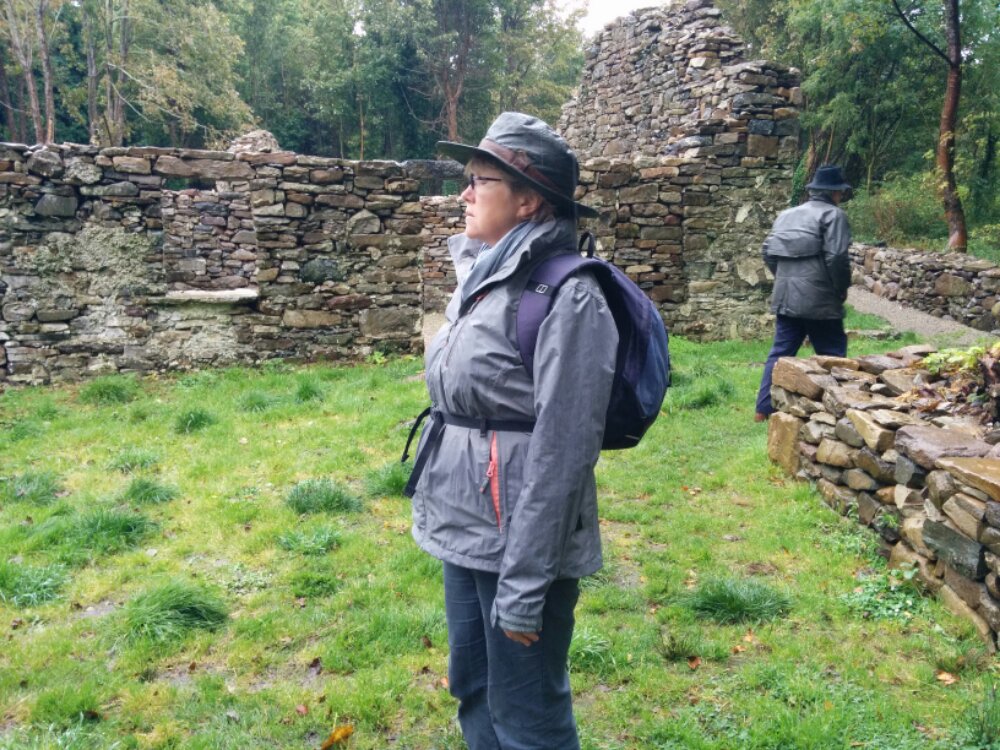 Then on to the village of Course for lunch and a beer or two.