Despite staying within 2 miles of this Lough, local access was uninspiring. However, past Oughterard, there was a 'scenic'road along the Lough.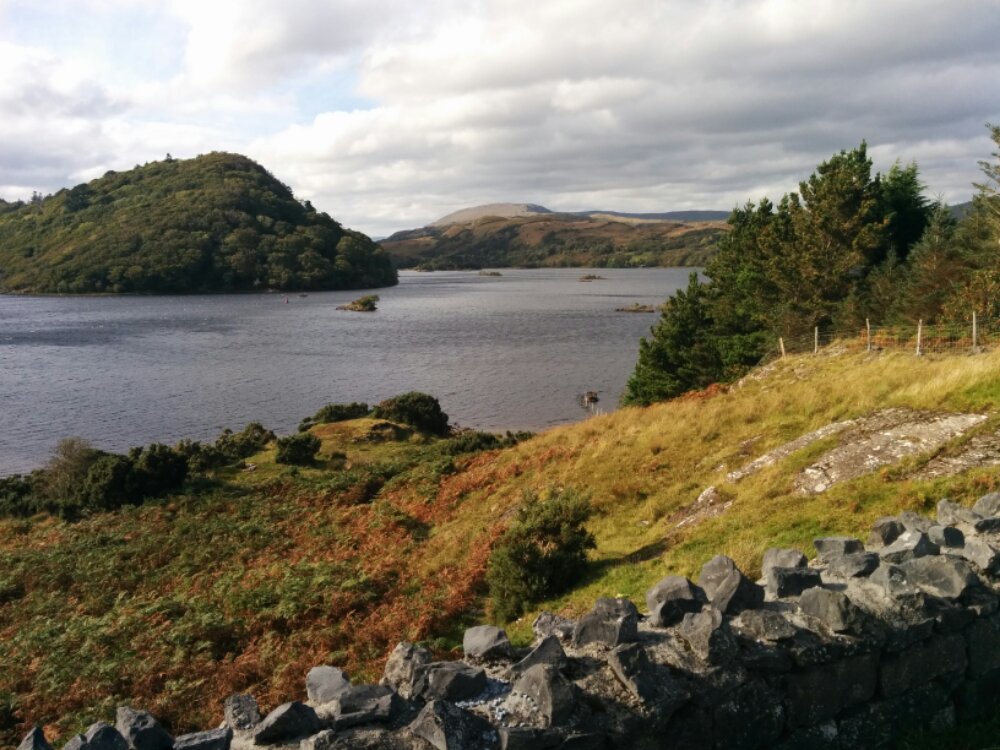 We went for a stroll from the car to yet another geocache.
I went on further to a second cache, but the path degraded so didn't bother to go further.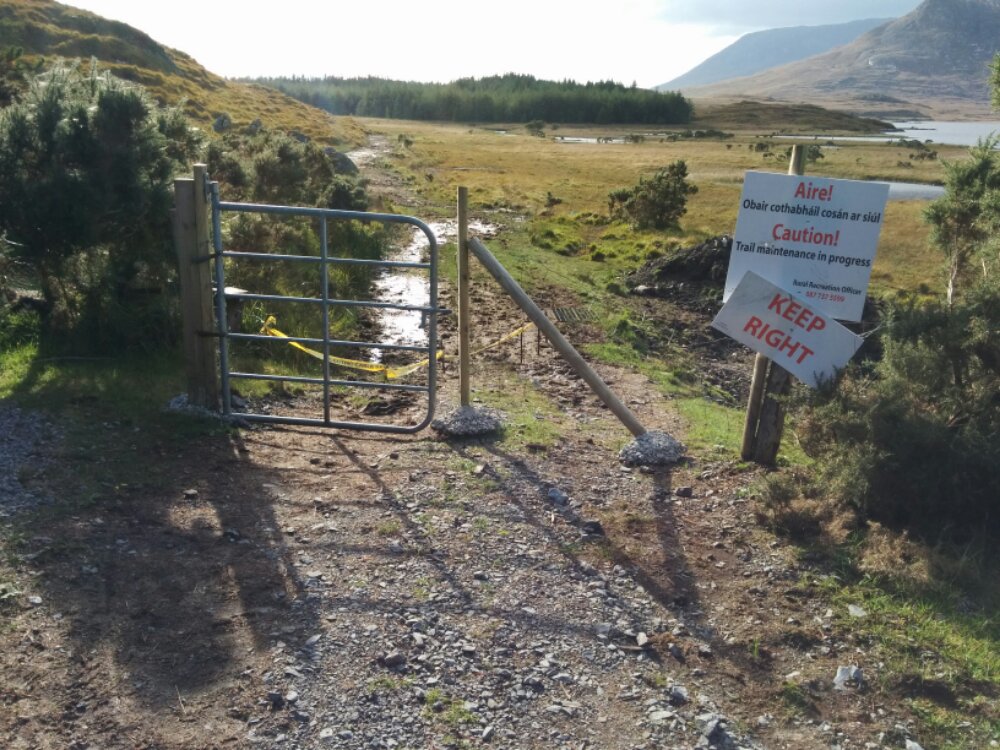 Then a short but nice walk along the river through Oughterard to the pub for supper.