We're joining the tourists today to do the Ring of Kerry. Coaches and people everywhere, but we occasionally escape on a minor road for some peace and quiet.
First stop, Kerry Bog Village, which was about as interesting as it sounds!
A tranquil beach: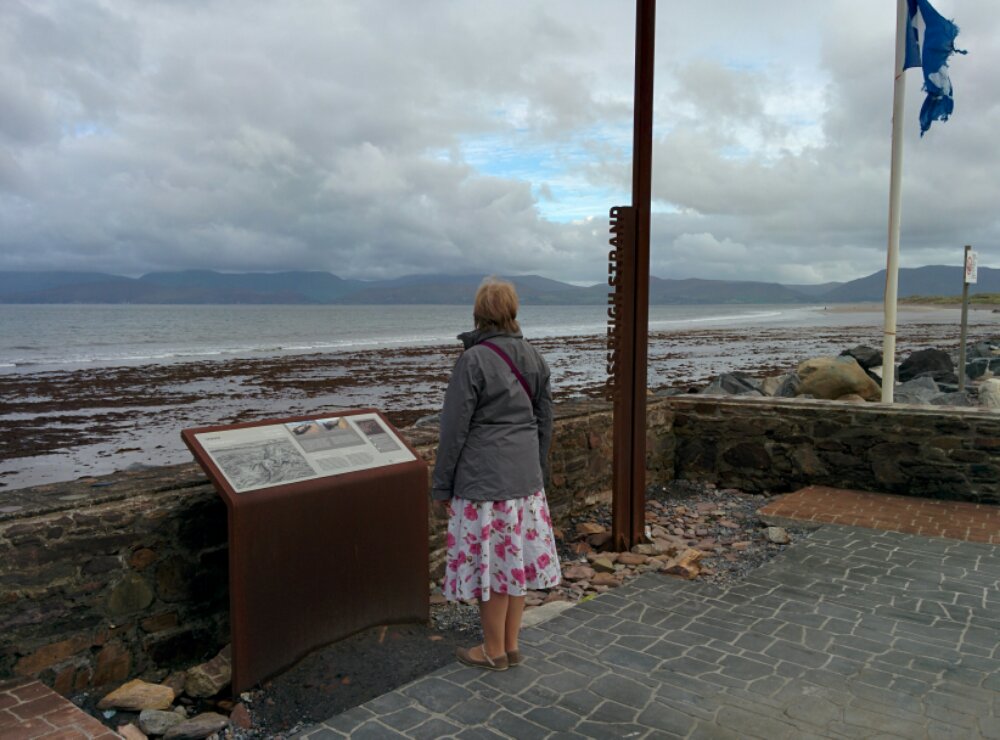 and a ferry onto Valencia Island.
Time for tea…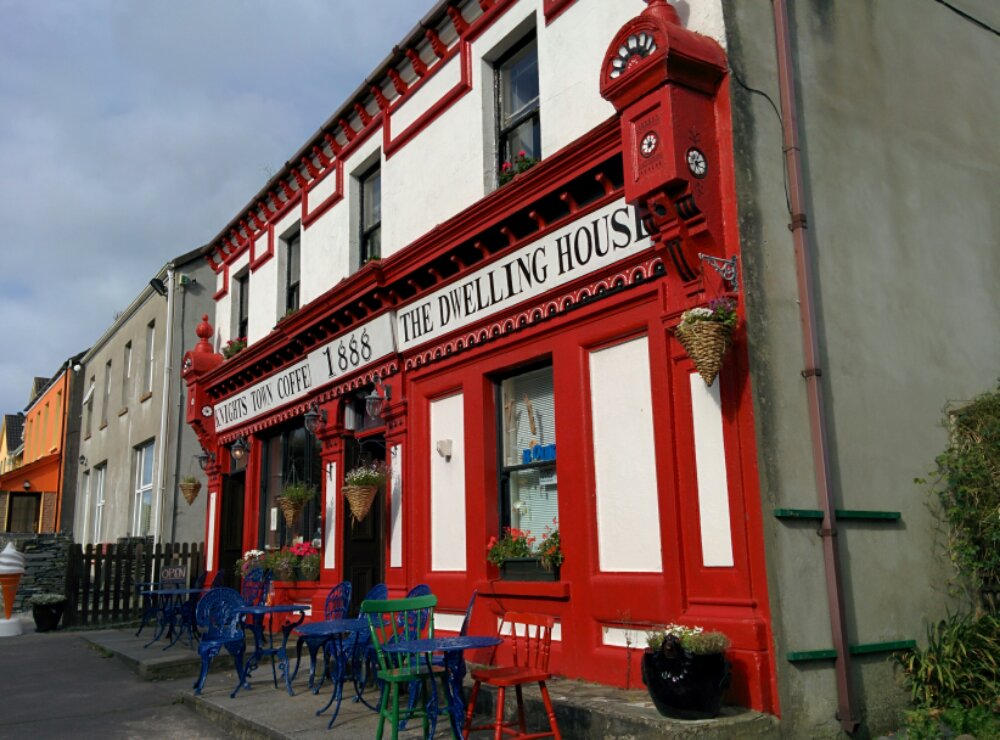 Then the Tetrapod Trackway, fossilised footprints in the rock by the coast.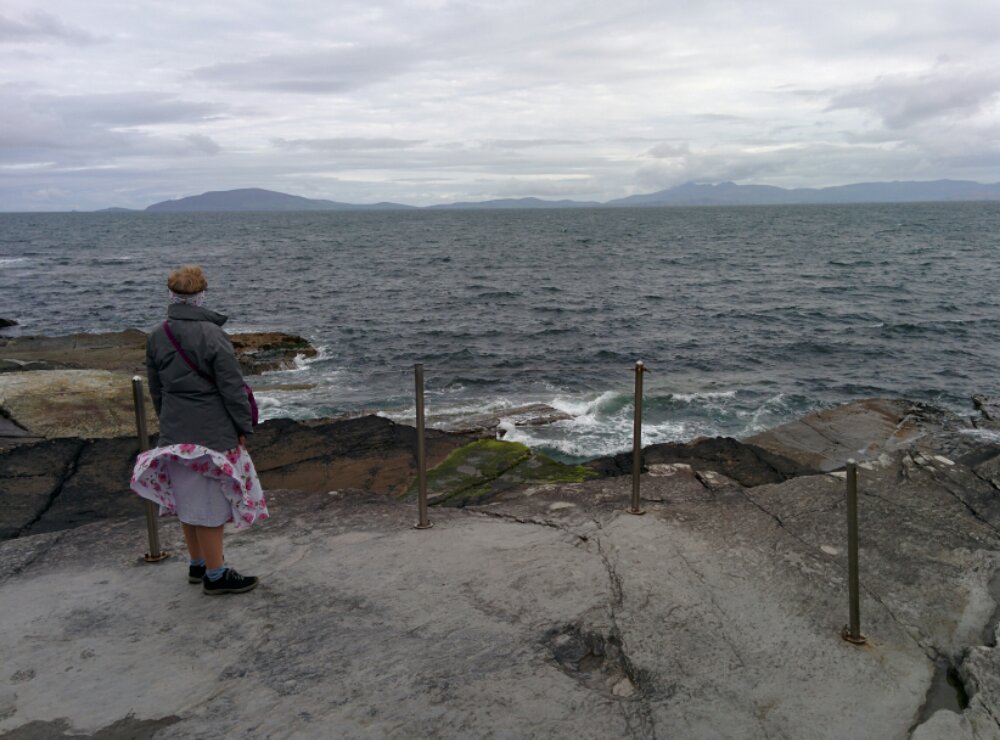 More good scenery, then we stopped on a beach for our picnic lunch and a walk.