We continued onwards on the ring, stopping at a nice house and gardens (whose name we've forgotten!) for a stroll and a cup of tea. This is a ring fort…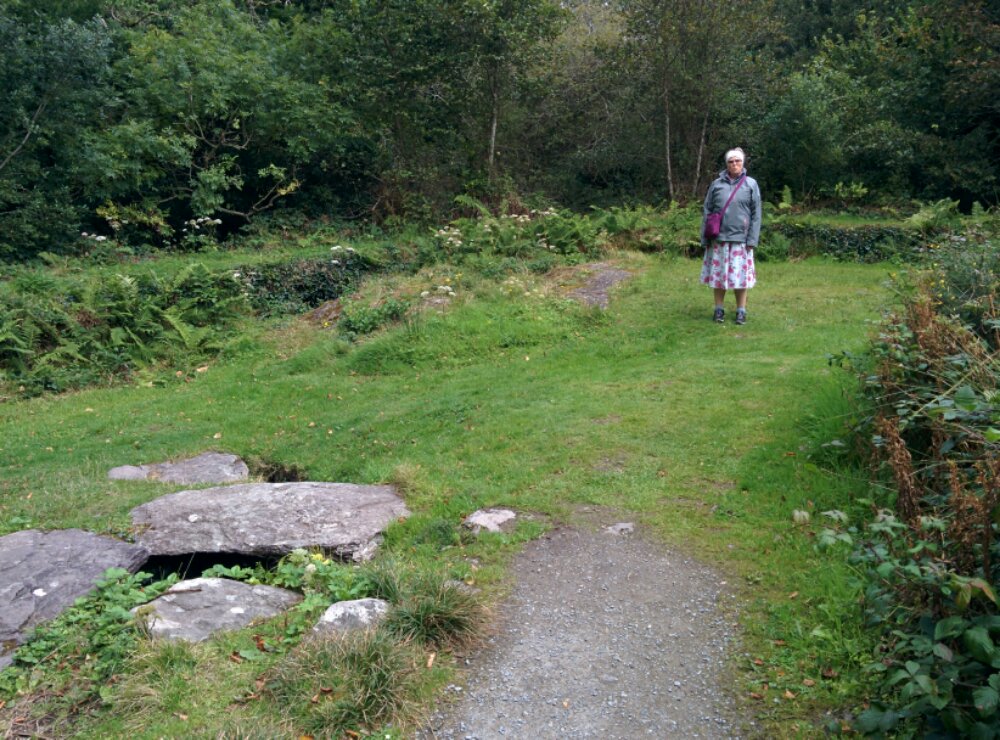 We then visited an interesting woodturner (from New Zealand!), then stopped to view the lakes from above: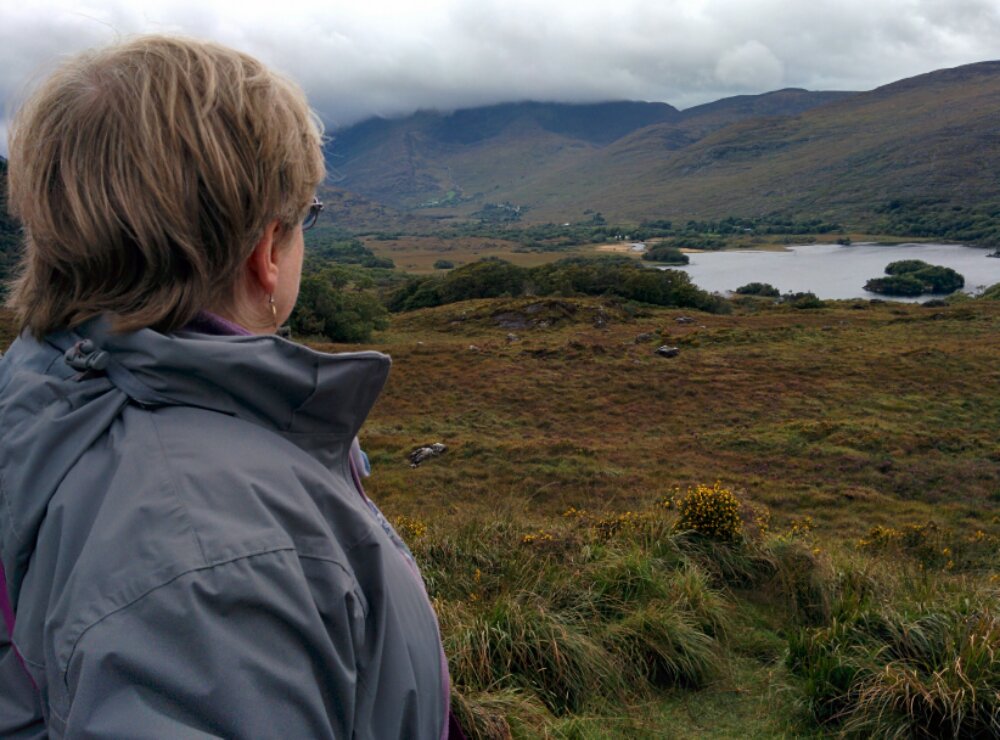 By then, it was beer time, so off to the pub.