We're suffering in style in Dublin… We're in a fairly posh hotel near the port, and seem to have ended up with a suite.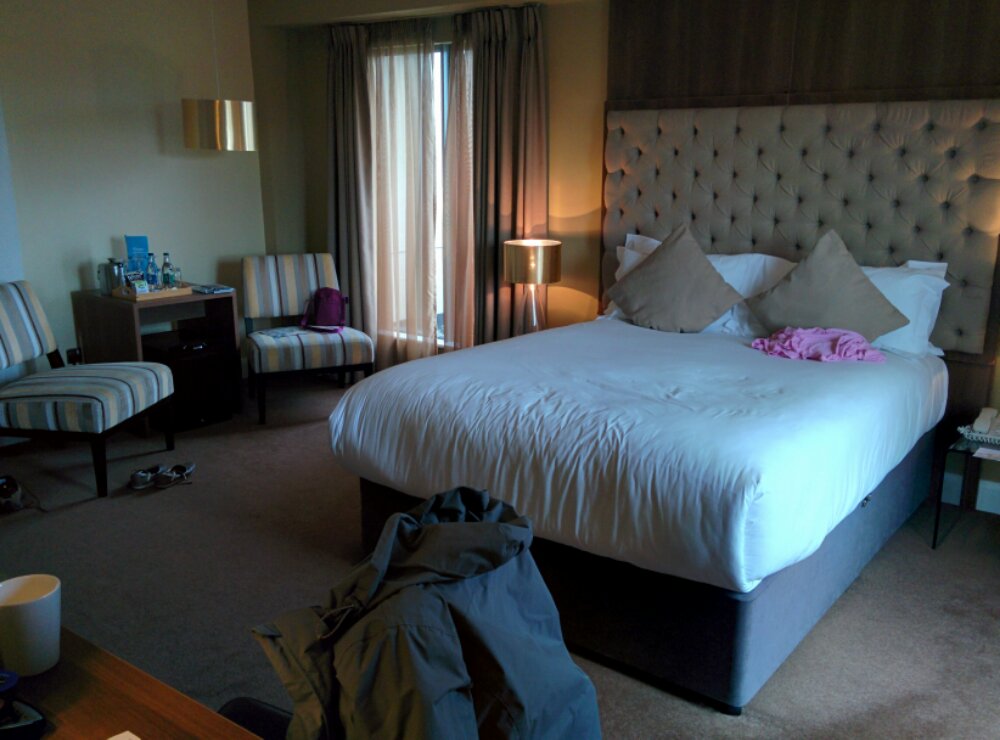 Complete with two televisions, fridge, coffee maker etc.
Plus a balcony on three sides, with about 10 outdoor chairs.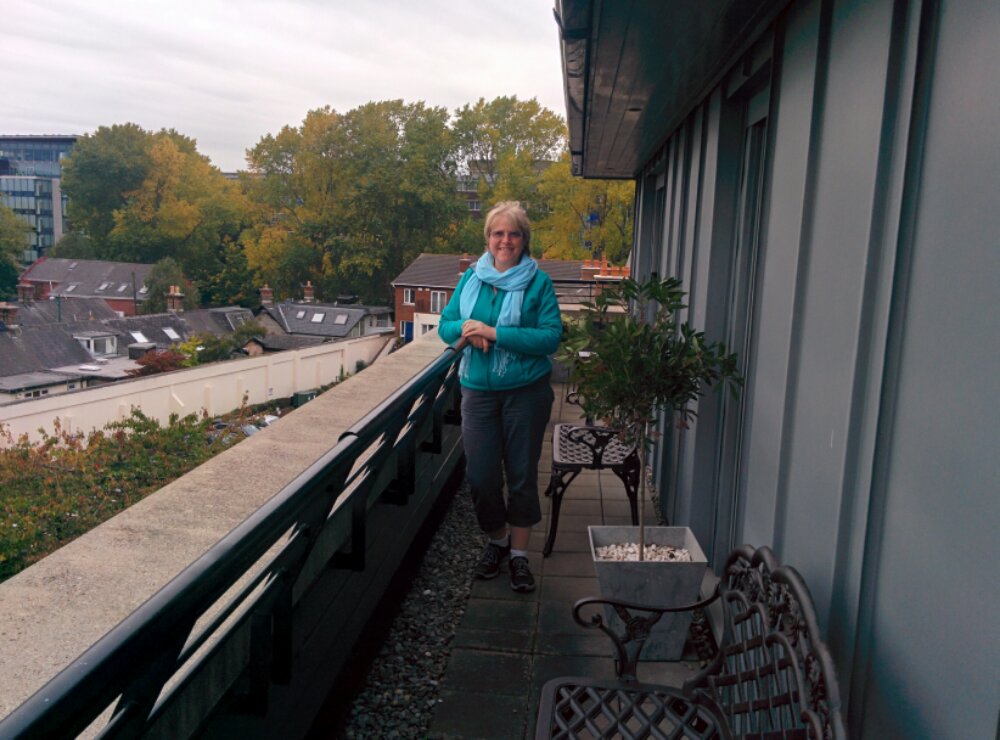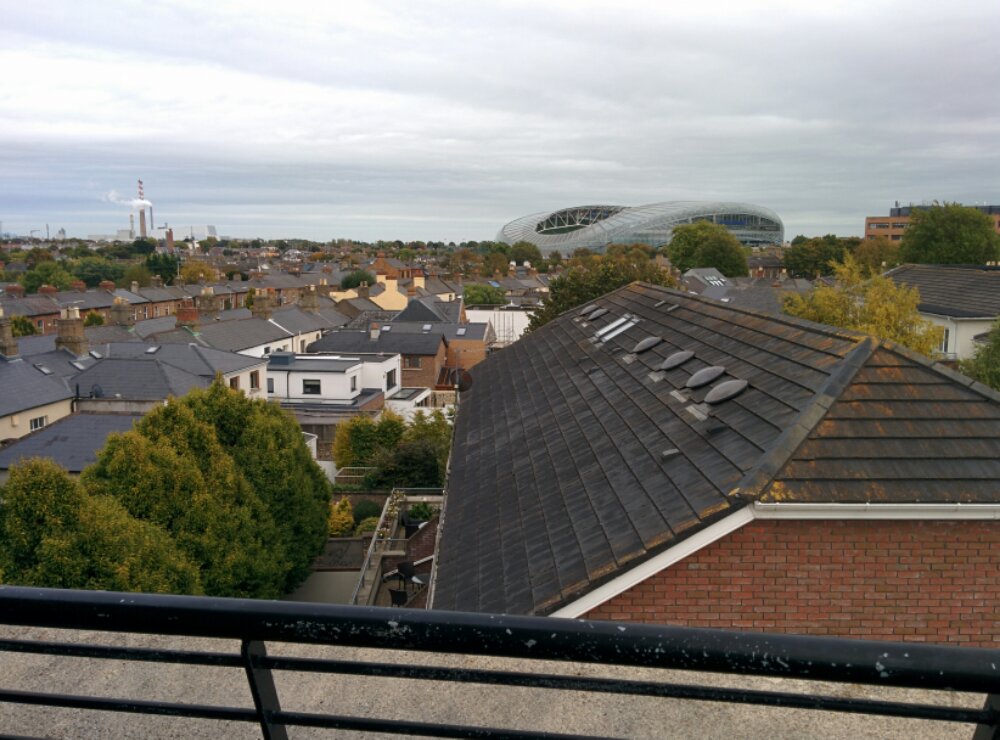 We can even see some mountains in the distance.